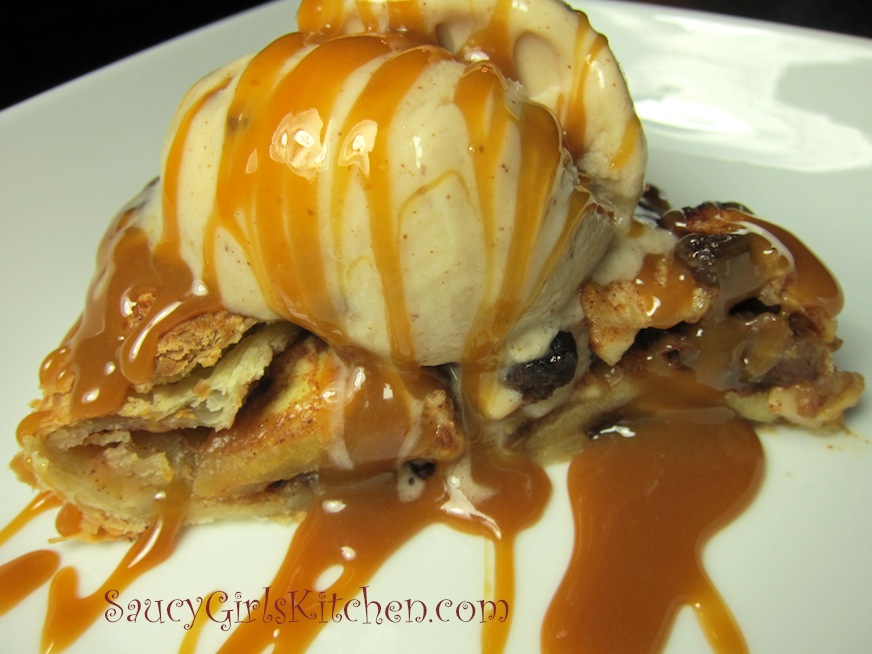 I love the aroma that fills the house when I'm baking anything that has apples and cinnamon. It's such a comforting, warm feeling.
There's nothing easier than making a simple Crostata. It's all the deliciousness of pie, but super easy. Whether you use apples, peaches, or berries ~ the basic recipe is the same. It's a one crust wonder that cooks up beautifully. Honestly, it would be really hard to screw this up.
It was so delicious. We enjoyed ours with Praline Ice Cream and Caramel Sauce on top! Yummy!!
INGREDIENTS
1 Pie Crust (store bought is fine or link to checkout my recipe)
For Filling:
5 apples (I used Gala & Granny Smith), peeled, cored, and sliced
Juice of ½ lemon
¼ cup Raisins
¼ cup Sugar
¼ cup Flour
½ tsp Cinnamon
¼ tsp Salt
4 tsp Butter, cold and diced
METHOD
Preheat oven to 425 degrees.
Lightly flour a flat surface and roll your pastry into an 11 or 12 inch circle.
Transfer the crust onto a baking sheet (I always use a silpat).
For Filling: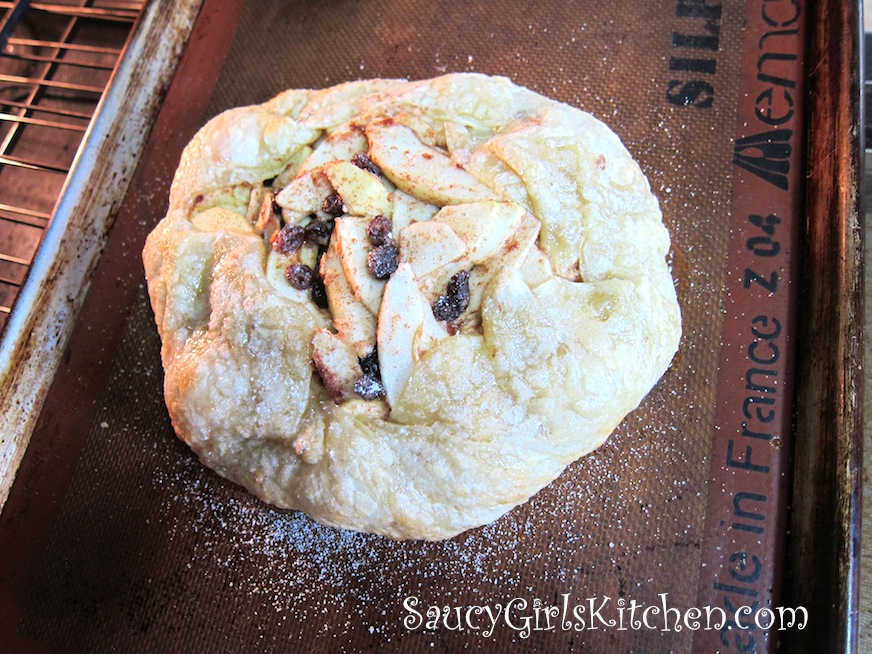 Peel, core and cut apples into thin slices.
Place in a large bowl and toss with the lemon juice.
Add in the raisins, sugar, flour, cinnamon and salt.
Mix together.
Pour the apple mixture onto the center of your pie crust, leaving about a 2 to 3 inche border all around (you're going to fold that over).
Place the diced butter pieces evenly on the apples.
Gently fold the border over the apples, pleating it to make a circle.
Leave an opening so that you can see the apples.
If desired, you can brush the crust with a little beaten egg white and sprinkle some sugar on it. (This just makes it look even prettier)
Place in the oven and bake for about 25 minutes, or until the crust is golden and the apples are tender.
Cool before cutting.
I like to serve it warm with vanilla ice cream or frozen yogurt.
The caramel sauce on top was good, too!

Print entire post