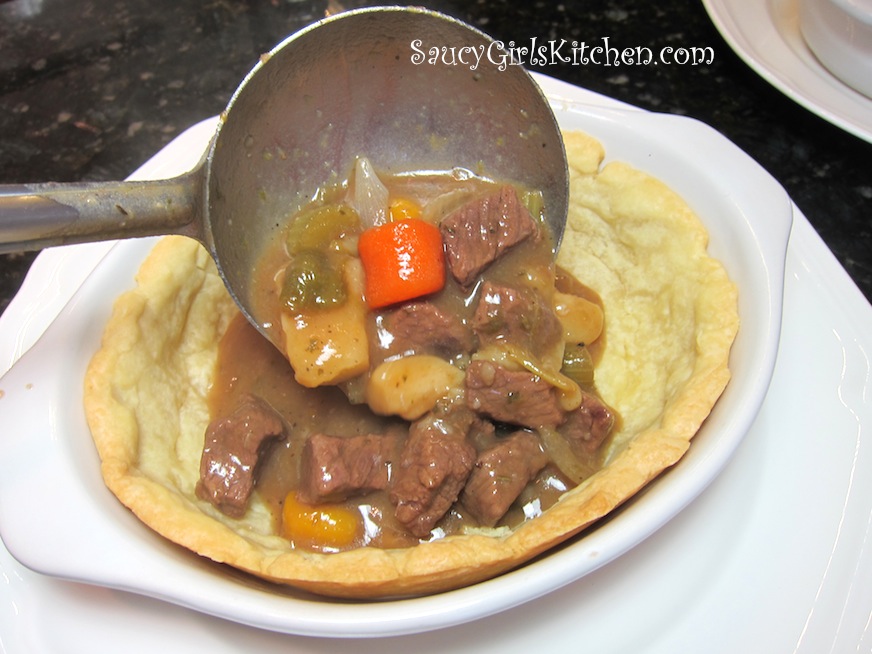 There just something about homemade stew that's comforting, especially in the fall & winter months. Whenever I make stew I always serve it with some type of bread, to sop up all the saucy goodness. But this time I decided to serve it in a homemade pie crust. I halved the recipe for the pie crust and it was perfect for 2 servings. I pre-baked the pie crusts in 2 individual ovenproof baking dishes.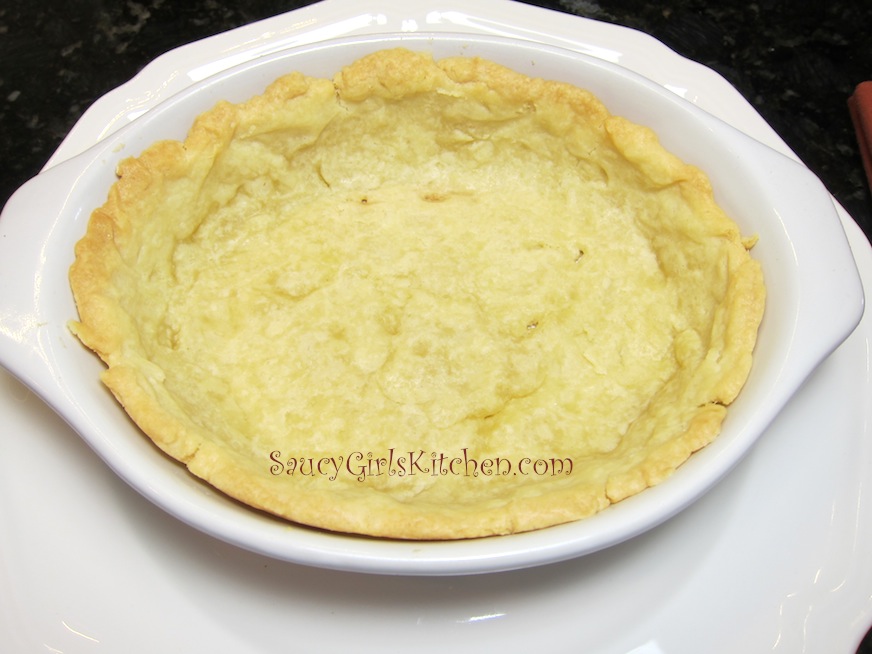 When the beef stew was ready, I filled up the pie shells and served it. So good!!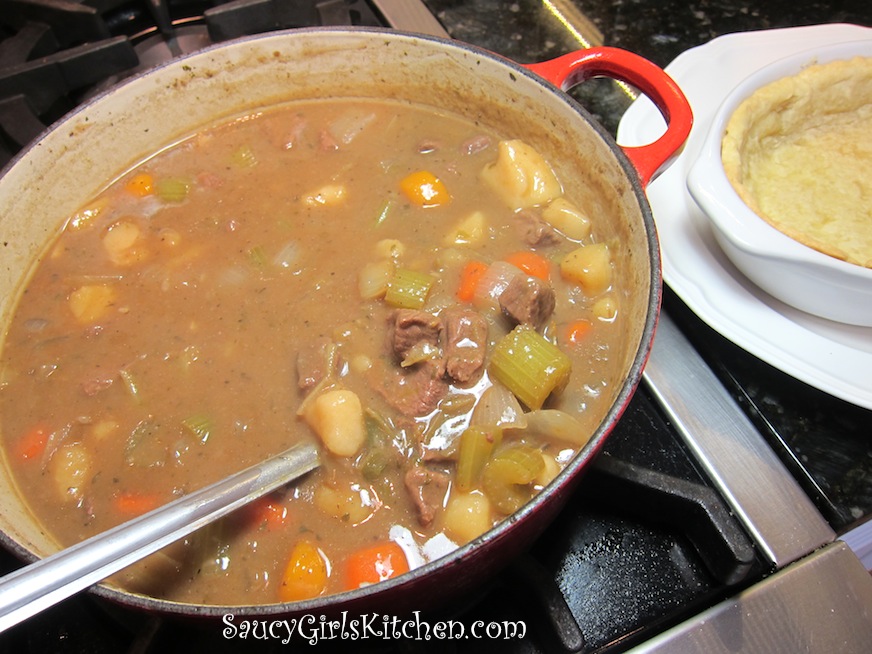 INGREDIENTS
Pie Crust, make your own or store bought is fine
For Beef Stew:
2 to 3 Tbsp Flour
1 lb. cubed Beef Stew Meat
2 Tbsp Olive Oil
3 Garlic Cloves, halved
4 cups Beef Broth
3 Potatoes, peeled and cut into bite-size pieces
3 or 4 Carrots, peeled and cut into 2 inch pieces
3 Celery Stalks, cut into 2 inch pieces
1 large Onion, peeled and cut into large pieces
1 Tbsp Worcestershire Sauce
2 tsp fresh Parsley, chopped
1 tsp Salt
1 tsp fresh ground Black Pepper
1/2 tsp Thyme
1/2 tsp Rosemary
1 Bay Leaf
1/2 cup Red Wine, if desired (optional)
METHOD
Place the flour in a large bowl and add the beef, stirring to coat completely with the flour.
Set aside.
In a heavy large saucepan place the olive oil over medium heat.
Add in the garlic cloves to flavor the olive oil allow to saute for a minute, stirring once or twice (don't let the garlic burn).
Put the beef in the saucepan and cook until browned, stirring as needed.
Once the beef is done, add in the beef stock, stirring to release anything that is sticking to the pan.
Add in the Worcestershire Sauce, parsley, salt, pepper, thyme, rosemary, bay leaf and red wine.
Cover and allow to cook for about an hour on low heat.
Add in the veggies and cook for an additional 30 minutes, or until tender.
Taste and season with additional salt and pepper, if desired.
Enjoy!
NOTE:
If you like your stew thicker than it turns out, you can make a slurry with a little flour and cold milk or water.
Stir it until there are no lumps and then add it into the stew, stirring the entire time.
Allow it to come to a boil for a minute or two and it will thicken up.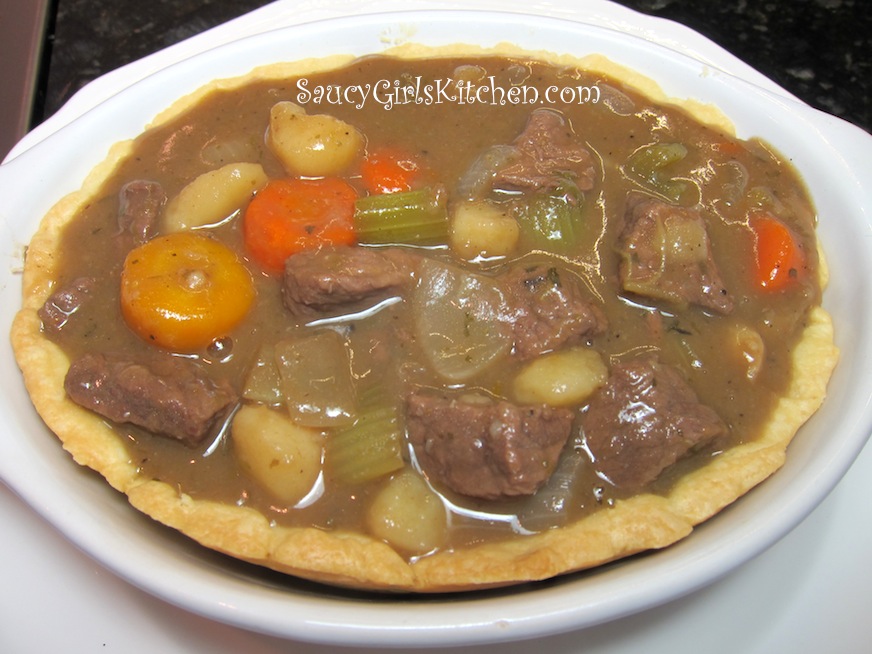 Print entire post