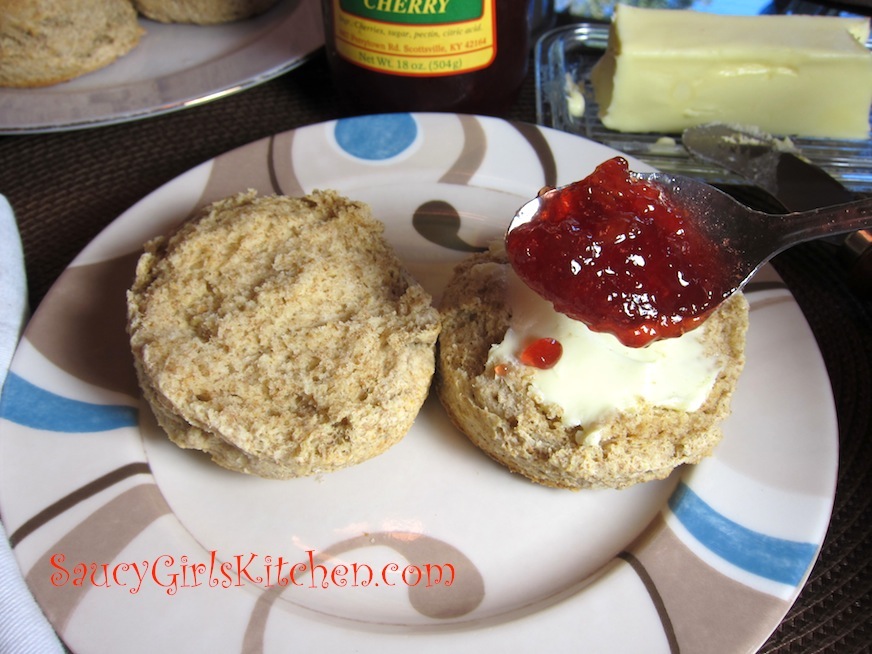 I'm a starch lover… that means potatoes, pasta and bread!! Nothing makes my breakfast more complete than having fresh, warm, homemade biscuits. I've got a recipe that is similar to this for my Best Biscuits Ever, but these Whole Wheat Biscuits are equally delicious. I really enjoy the rich nutty taste and texture. I hope you will, too!
INGREDIENTS
1 cup Whole Wheat Flour
1 cup All Purpose Flour
2 tsp Baking Powder
1/2 tsp Baking Soda
3/4 tsp Salt
6 Tbsp cold Butter, cubed
1 cup Evaporated Milk
METHOD
Preheat oven to 400 degrees.
Place all the dry ingredients into a large bowl.
Add the butter and with your hands mix it into the dry ingredients, until a crumb texture appears.
Stir in the evaporated milk, mixing just until combined.
Flour a work surface and turn the dough out.
Fold the dough gently about 5 times.
Press dough evenly, making it about 1-inch thick.
Cut biscuits with whatever shape cutter you want to use.
I typically use a 2-inch cutter, but sometimes I like to make extra large biscuits and other times I want mini biscuits.
Continue the process until all the dough has been used.
Place biscuits on baking sheet a few inches apart.
Bake for about 12 to 15 minutes or until biscuits are lightly golden.
Enjoy with butter & jam, or try it with my Bacon Gravy!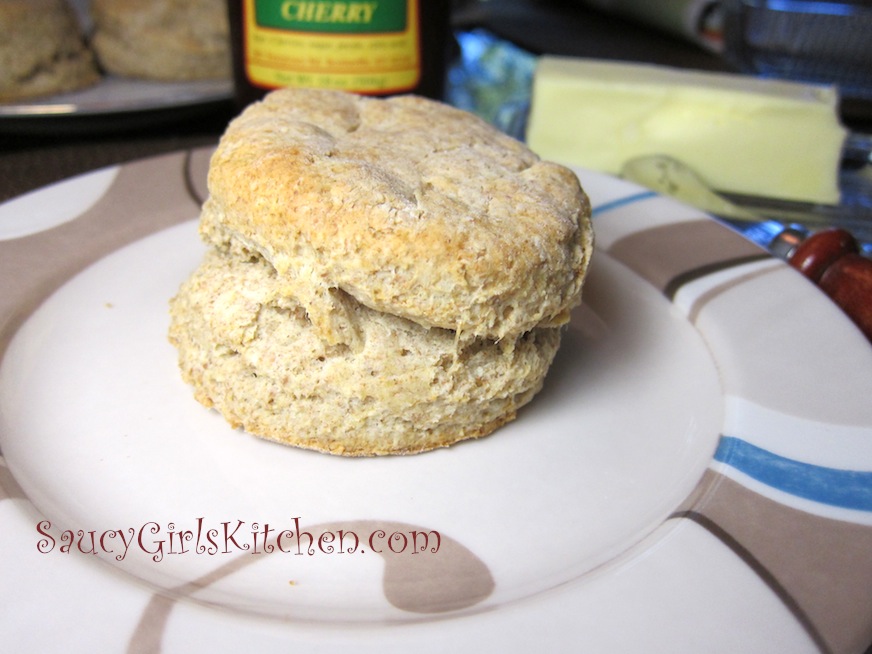 Print entire post