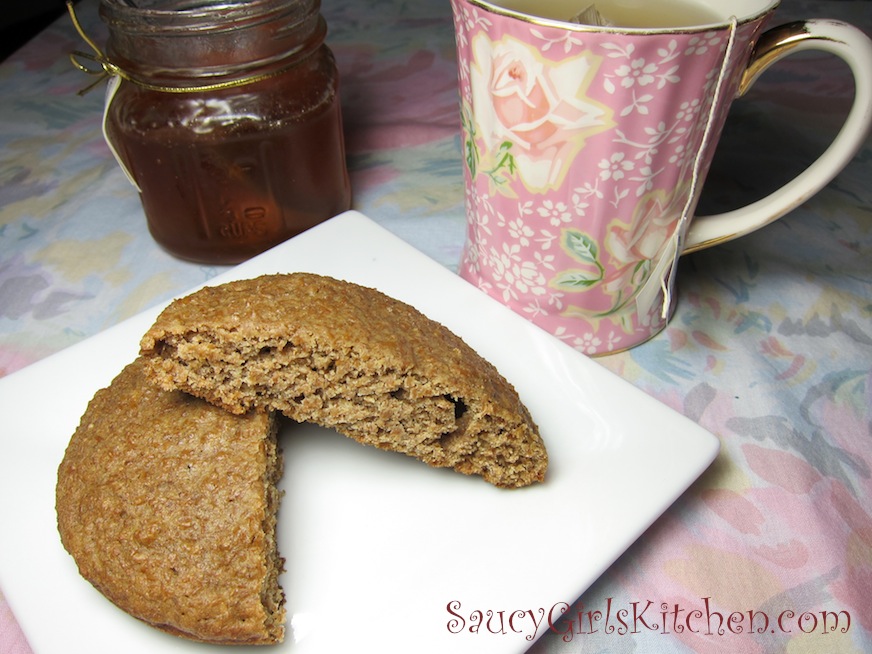 Every morning my husband eats a bran muffin. However, his favorite part (and mine) is actually the muffin top! So, when I found a muffin top pan I jumped at the chance to make muffin tops. Also, sometimes an entire muffin is more than we want to eat at one sitting, but the muffin top is just the perfect size. But rest assured… this is the only type of "muffin top" I want to have!  haha
Below is my recipe for bran muffins. You can use a muffin tin or a muffin top pan. The mixture is thick enough to actually just make these into cookies.
I made the recipe, then put some in a separate bowl and made variations. One variation is raisins and grated carrot. I made some with walnuts… and I made 2 just for myself with lots of crushed honey roasted peanuts (I put some on the top, too).
For a healthy variation – instead of adding 1/2 cup of butter you can substitute applesauce or peanut butter.
INGREDIENTS
1 cup Brown Sugar
½ cup Butter
3 cups Wheat Bran
1 cup boiling Water
2 eggs, beaten
2 cups Coconut Milk (or milk of your choice)
2 ½ cups Whole Wheat Flour
2 tsp Baking Soda
1 tsp Salt
METHOD
Preheat oven to 400 degrees.
Grease muffin tins, or muffin top pan.
In a large bowl cream together the brown sugar and butter.
Push mixture to one side of the bowl and add the wheat bran and boiling water.
Combine thoroughly.
Quickly stir in the eggs and coconut milk.
Add the flour, baking soda, and salt.
Mix just until blended.
Spoon mixture into prepared pan.
Bake for 10 to 15 minutes.
Enjoy!


Print entire post