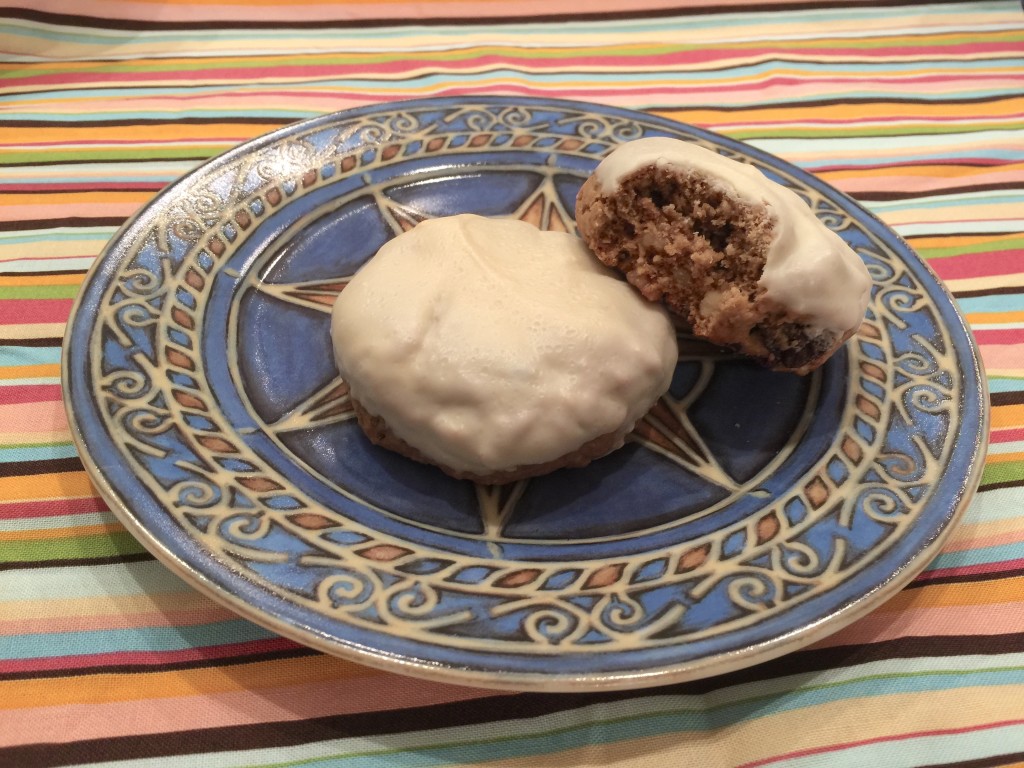 Makes 2 dozen
INGREDIENTS
2 sticks Butter, softened
¾ cup granulated Sugar
¾ cup Dark Brown Sugar
2 eggs
1 tsp Pure Vanilla Extract
1 ½ cups All-Purpose Flour
1 tsp Baking Soda
½ tsp Ground Cardamom
½ tsp Ground Cinnamon
½ tsp Salt
3 cups Oatmeal
1 cup Walnuts
1 cup Raisins
2 cups White Chocolate Chips or Vanilla Almond Bark, optional – for icing
METHOD
Preheat oven to 350 degrees.
In a large bowl, beat butter and sugars on medium speed of electric mixer until light and creamy.
Add the eggs and vanilla, and beat well.
Add in combined flour, baking soda, cardamom, cinnamon and salt, mix until well blended.
Add the oatmeal, walnuts and raisins, mixing until totally incorporated.
Using a 1 inch scoop, place dough on an ungreased baking sheet.
Bake for about 8 minutes, or until lightly golden.
Allow to cookies to cool 1 minute on cookie sheet before moving to a wire rack.
Cool completely.
If desired, ice the cookies with melted white chocolate or vanilla almond bark.

Print entire post