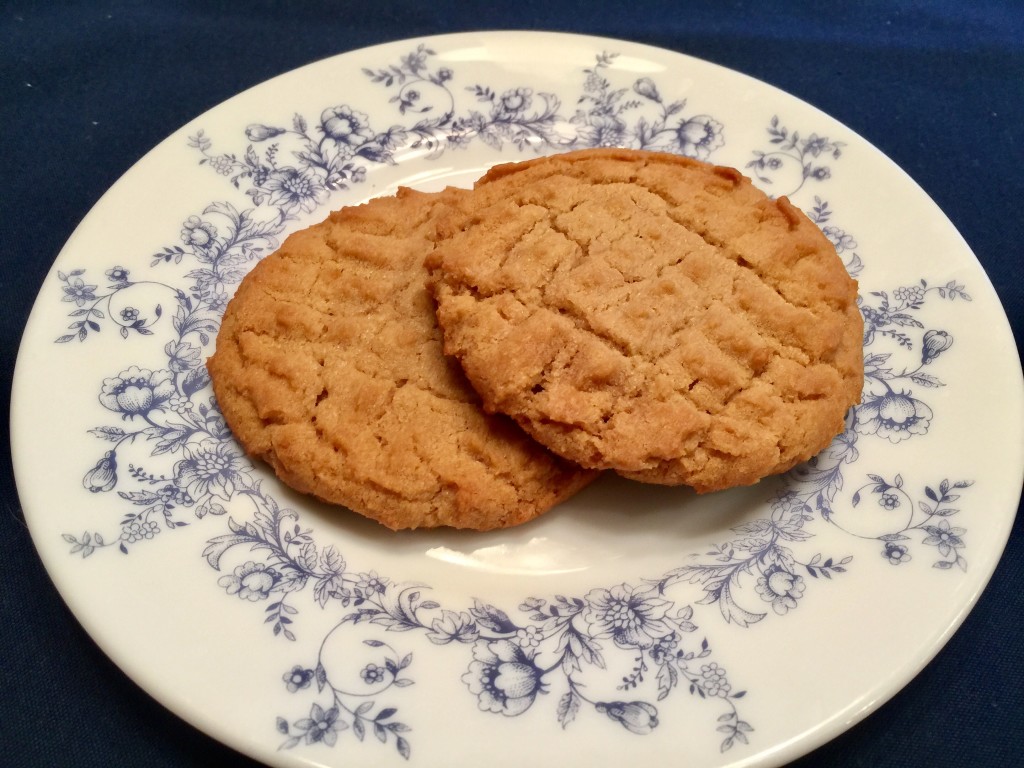 These cookies are soft and chewy in the center and crispy on the edges. Peanut Butter perfection!
INGREDIENTS
1 cup Peanut Butter
1 cup Butter, softened
1 cup White Sugar
1 cup Brown Sugar, packed
1 tsp pure Vanilla Extract
2 Eggs
1 tsp Baking Powder
1 tsp Baking Soda
2 1⁄2 cups Flour
METHOD
Preheat oven to 35o degrees.
Cream butter, peanut butter and sugars together, about 2 minutes.
Add vanilla.
Add eggs, beating well.
Stop mixer and add flour, baking powder, and baking soda.
Mix to combine thoroughly.
Roll into balls and place on baking sheet, leaving 2 inches between cookies.
Using a fork, flatten cookies in a criss-cross pattern.
Sprinkle cookie tops with a little bit of sugar.
Bake on ungreased cookie sheet (or use a silpat) for 6-8 minutes or until lightly golden on the edges.
Cooking times will vary depending on the size of your cookies!


Print entire post