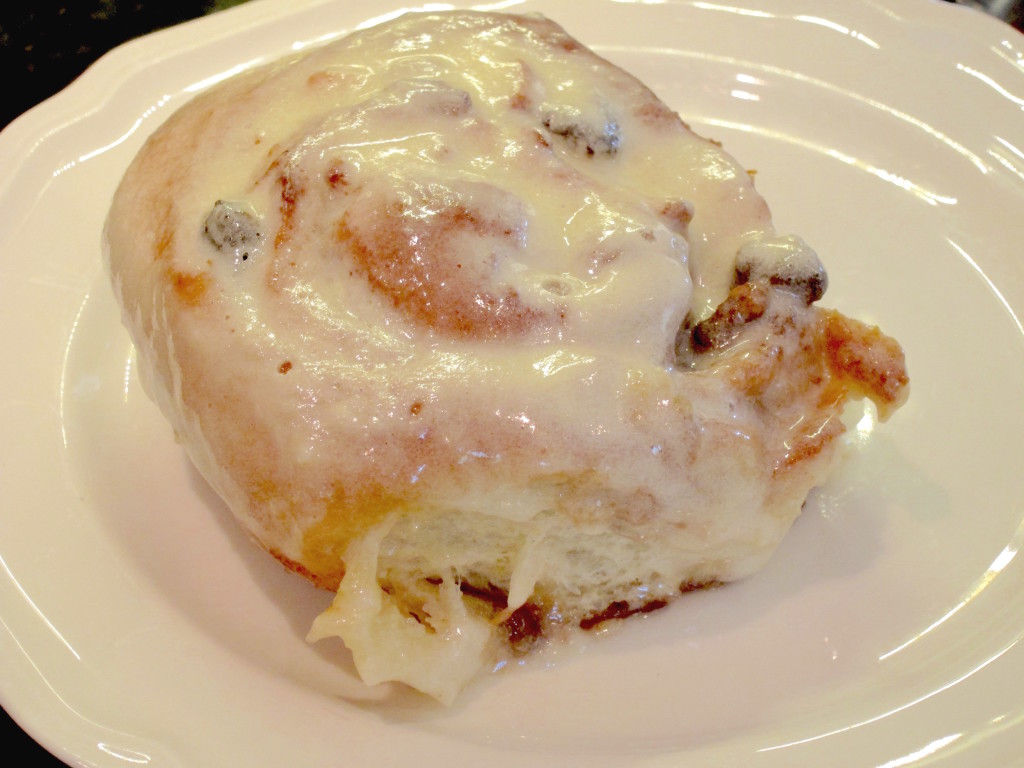 Nothing beats warm Cinnamon Rolls fresh out of the oven!
You will be amazed how easy these are to make and they only take about 12 minutes to bake… but in that little bit of time they will also fill the house with the scent of cinnamon. Hope you give this recipe a try. They're delicious!!
Makes about 10-12 rolls
INGREDIENTS
For Dough:
2 packages Dry Yeast
¼ cup warm Water
1½ cups Buttermilk
3 Tbsp Sugar
1 tsp Salt
¼ tsp Soda
½ cup Vegetable Oil
4½ cups All-Purpose Flour
Filling:
½ cup Butter, melted
1¼ cups Brown Sugar, packed
1½ tsp Cinnamon
1/2 cup Raisins, optional
For Icing:
1 cup Powdered Sugar
2 Tbsp Milk
1/2 tsp Pure Vanilla Extract
METHOD
To prepare dough:
In the bowl of your electric mixer, dissolve yeast in warm water.
Heat buttermilk until warm.
Add buttermilk, sugar, salt, soda, oil, flour and yeast and mix together using the paddle attachment.
Cover and let rise 15 minutes.
Place dough onto a lightly floured surface and gently roll the dough into a rectangle approximately 10 x 18 inches.
In a medium bowl, combine ingredients for filling and spread on dough.
Roll up rectangle; cut into 1½-2 inch pieces, and place cut side up in a buttered 9 or 10 inch round cake pan, leaving center empty.
Let rise 30 minutes.
Preheat oven to 400 degrees.
Bake rolls for 10 to 15 minutes, until lightly browned.
While the cinnamon rolls are baking, you can make the icing by mixing sugar, milk and vanilla until smooth.
Ice the cinnamon rolls once they have cooled down.
Enjoy!

Print entire post