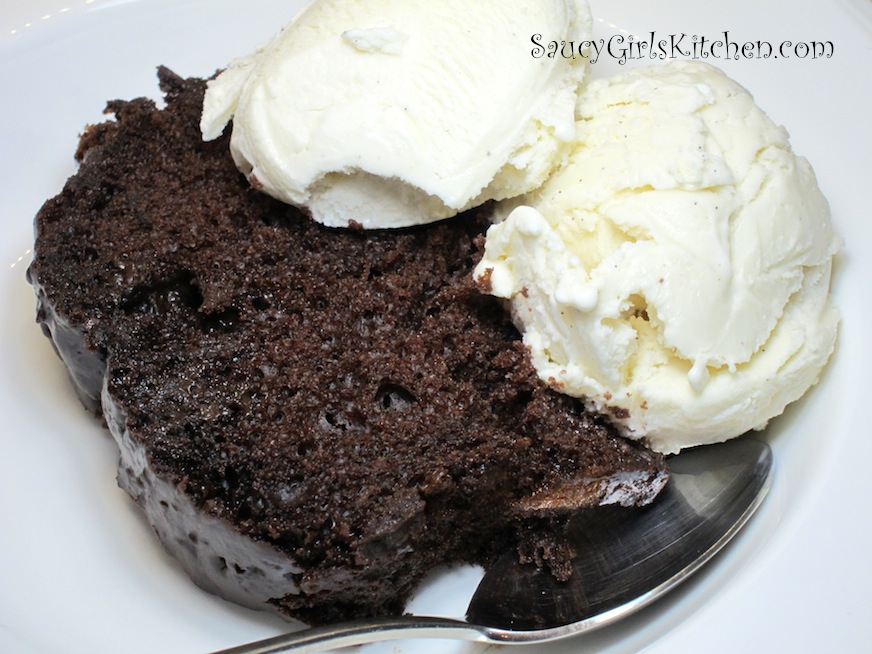 This cake comes together in a matter of minutes and it's so good. I love the flavors of kahlua, coffee and chocolate on their own. Together they're a hit!! And instead of frosting, a simple glaze is poured over the warm cake… and it gets soaked with all that goodness.
I recommend enjoying this cake with vanilla bean ice cream.  😉
INGREDIENTS
1 Tbsp Crisco, to grease pan
1/4 cup Sugar, to powder pan
For Cake:
1 box Duncan Hines Dark Chocolate Fudge Cake Mix
1/3 cup Vegetable Oil
3 Eggs
1/2 cup Coffee, cold
1/2 cup Kahlua
For Glaze:
1 cup Confectioners Sugar
1/4 cup Cocoa
1/4 cup Coffee, cold
1/4 cup Kahlua
METHOD
Preheat oven to 350 degrees.
Grease and sugar the cake pan and set aside (I suggest using a 13″ x 9″ pan).
For Cake:
Add all ingredients into the bowl of your electric mixer.
Mix on medium speed for about 2 minutes, until everything is well combined.
Pour batter into cake pan.
Bake for about 35 minutes, or until a toothpick inserted into the cake comes out clean.
Allow to cool for a few minutes.
Meanwhile, you can make the glaze.
For Glaze:
Combine all ingredients in a small bowl.
Whisk until smooth.
Pour evenly over the cake while it's still warm.
Serve & enjoy!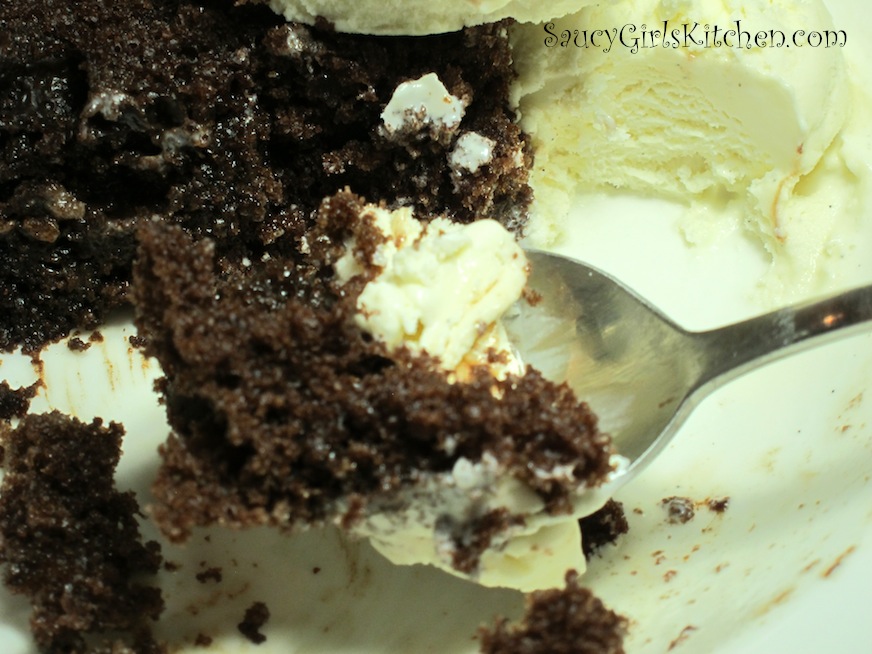 Print entire post