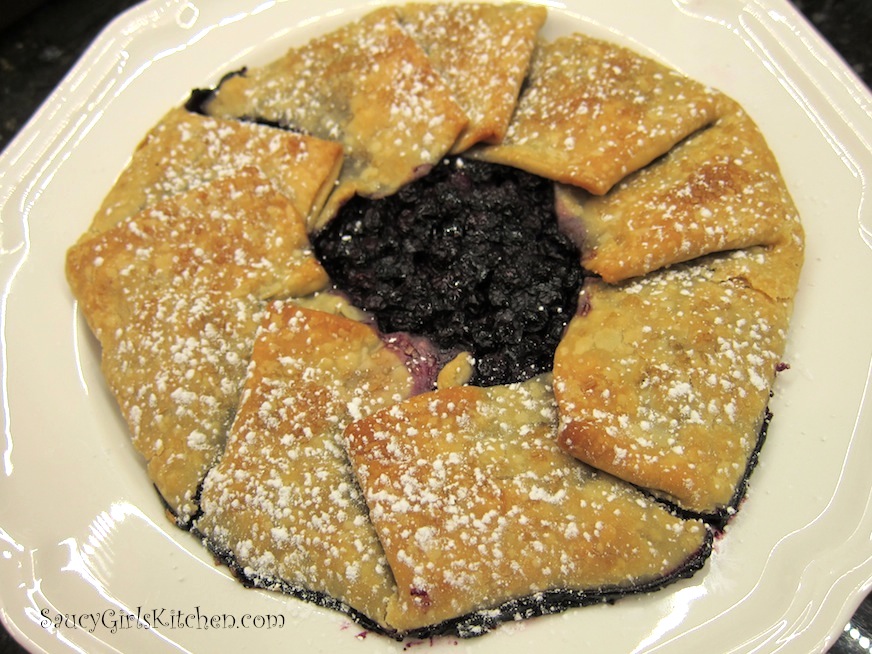 This is a quick and easy dessert that's also super delicious. Paired with some vanilla ice cream or fresh whipped cream and you're set!
INGREDIENTS
1 Pie Crust, (store bought works but homemade is best)
3 to 4 cups Blueberries, fresh or frozen
1/4 cup Sugar
2 Tbsp Flour
Squeeze of fresh Lemon
Egg White, beaten
2 Tbsp Turbinado Sugar
METHOD
Preheat oven to 375 degrees.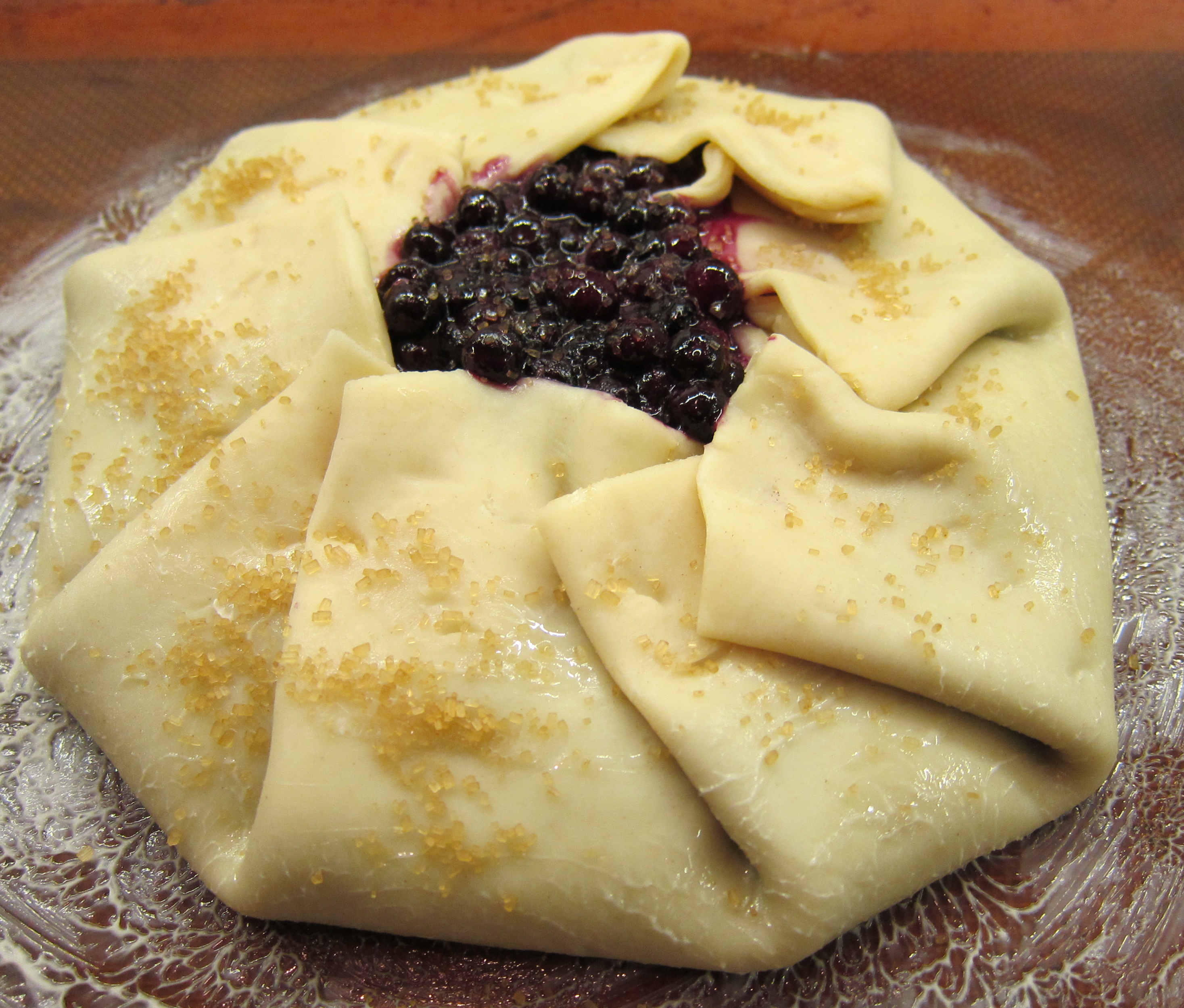 Roll the pie crust into a round approximately 15″ around.
Place pie crust on a a greased baking sheet.
Place the blueberries in a medium bowl.
Stir in the sugar, flour, and lemon until blended.
Place the blueberry mixture in the center of the pie crust, leaving a 3 to 4 inch border.
Fold the border upward, over the blueberries to enclose the dough, pleating it to form a circle.
Brush crust with egg white and dust with turbinado sugar.
Bake 25 to 30 minutes or until crust is golden brown.
Allow to cool.
Sprinkle with powdered sugar, if desired.
Cut into wedges.
Serve warm with vanilla ice cream or fresh whipped cream.
Enjoy!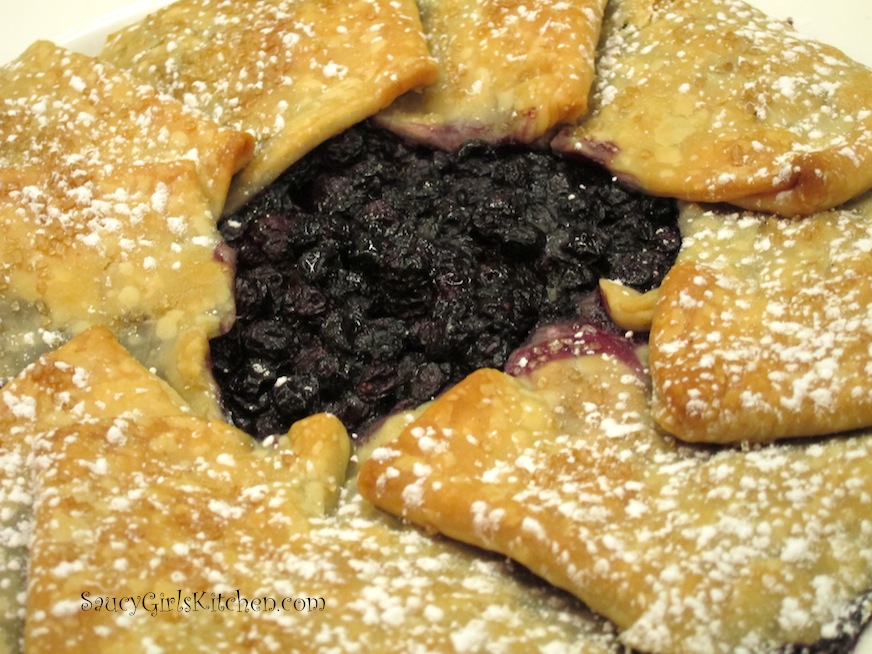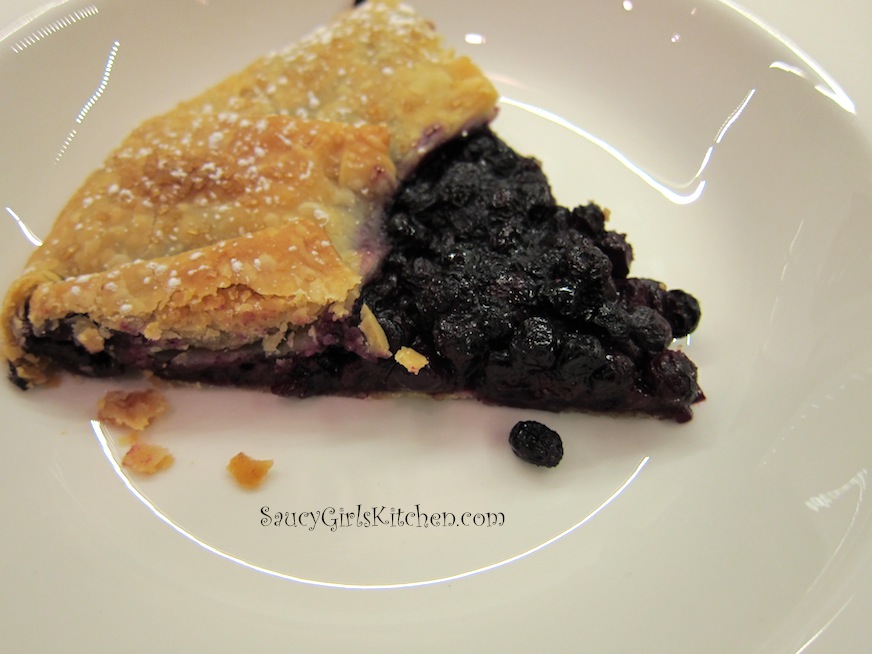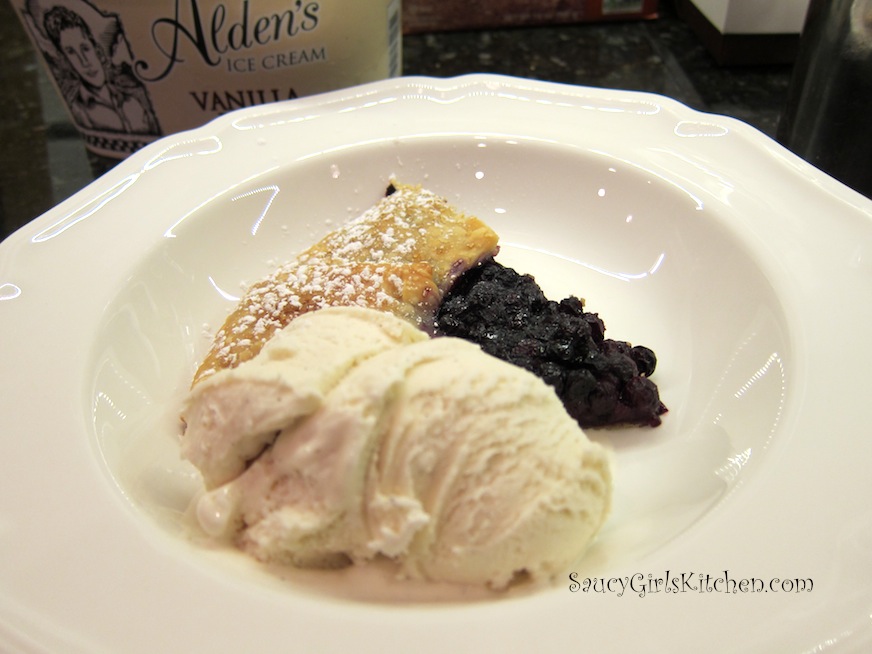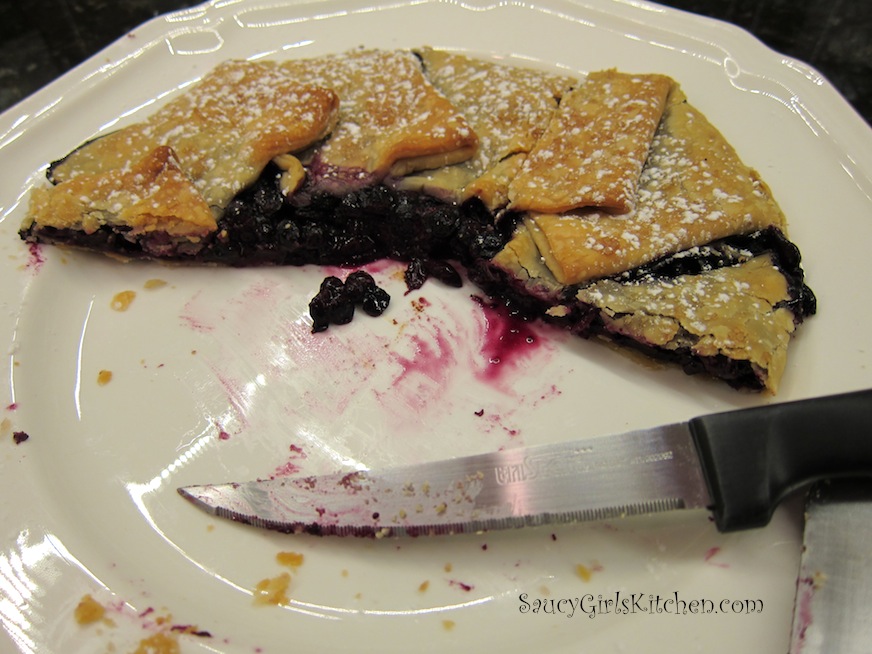 Print entire post