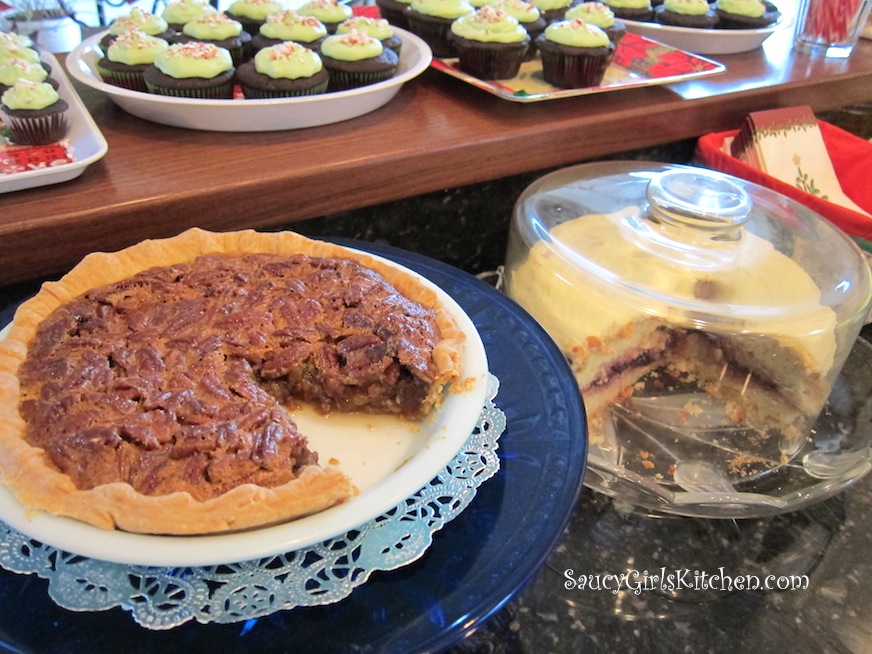 Yep, this is the best pecan pie in the world! Well, that's my opinion and I haven't tried every pecan pie, but out of the ones I have tried, this is my favorite.
This pie is super easy to make. I've put a link to my pie crust recipe, but a store bought pie crust would work just as well, and then it's even easier!!
I hope you give my recipe a try and please let me know what you think!
INGREDIENTS
Pie Crust (be sure to half the recipe, since you only need 1 pie crust)
1 cup Sugar
1 cup Corn Syrup
3 Tbsp Brown Sugar
1/3 cup Salted Butter, melted
3 Eggs, beaten
3/4 tsp Pure Vanilla Extract
1/2 tsp Salt
1 ½ cups Pecans, chopped
METHOD
Preheat oven to 350 degrees.
Prepare pie crust and place in pie pan.
In a large bowl add the sugar, corn syrup, brown sugar, butter, eggs, vanilla and salt.
Mix together until well blended and smooth.
Stir in the chopped pecans.
Pour mixture into the pie crust.
Loosely cover the pie with tin foil.
Place in oven and bake for 40 minutes.
Carefully remove the foil and continue to bake the pie for another 20 minutes, or until set.
Remove from oven and allow to cool several hours before serving.
Enjoy!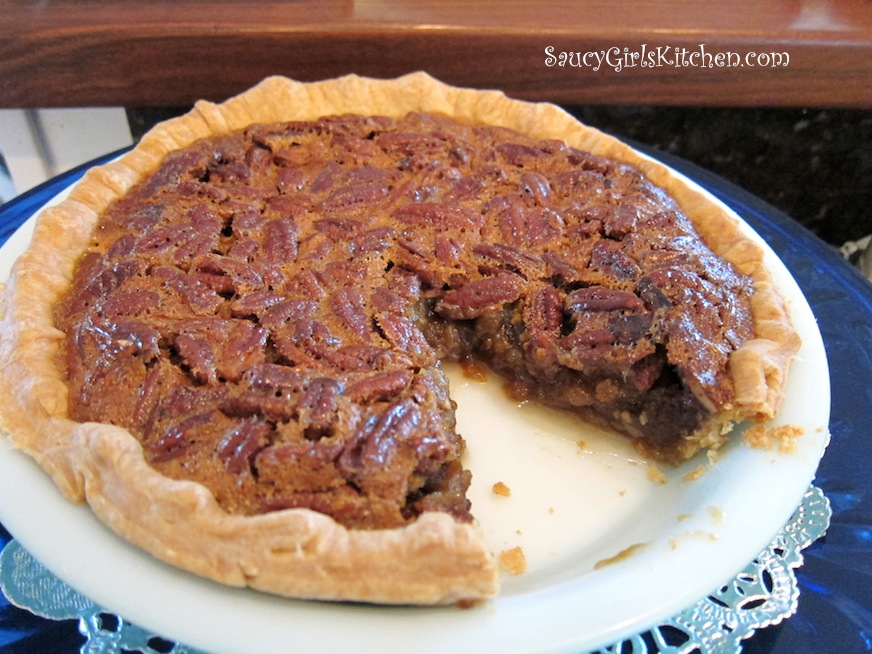 Print entire post