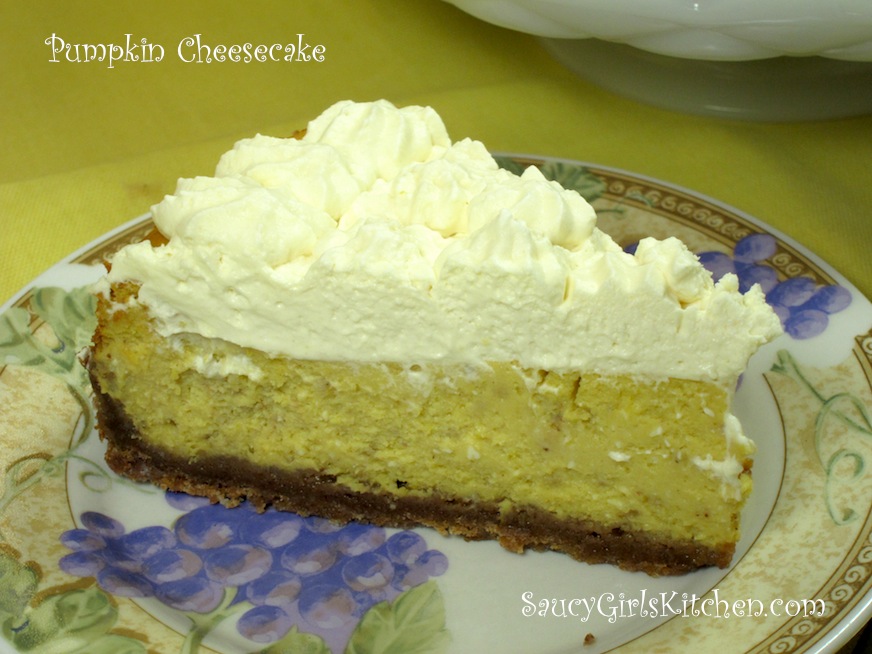 I'm a cheesecake lover. My husband doesn't love it as much as I do… until now. This cheesecake was so delicious I happily gave half of it to our neighbors (or else we would have eaten it all). The neighbors really loved it. Here's proof, in this picture of their little boy licking his plate.  haha
INGREDIENTS
For Crust:
1 stick Butter, melted
2 cups Graham Cracker crumbs
3 Tbsp Brown Sugar
1/2 tsp Cinnamon
For Filling:
3 (8-ounce) packages Cream Cheese, at room temperature
1 ½ cups Pumpkin Puree (fresh is best)
3 Whole Eggs, plus 1 Egg Yolk
1/4 cup Sour Cream
1 1/2 cups Sugar
1/2 tsp Cinnamon
1/8 tsp Nutmeg (fresh ground is best)
1/8 tsp Ground Cloves
2 Tbsp Flour
1 tsp Pure Vanilla Extract
METHOD
Preheat oven to 350 degrees.
For crust:
Melt butter and set aside.
In the food processor, process the graham crackers into crumbs.
Add in the brown sugar and cinnamon and pulse.
Add the melted butter and pulse until combined.
Press crumb mixture into the bottom of a 9-inch springform pan and up the side about an inch.
Set aside.
For filling:
Beat the cream cheese until smooth.
Add in the pumpkin puree, eggs, egg yolk, sour cream, sugar and spices.
Beat until smooth again.
Add flour and vanilla and continue to mix until well combined.
Pour filling evenly into pie crust.
Bake for an hour to an hour and 15 minutes, or until the center is somewhat solid. Remove from the oven and let come to room temperature.
Cover with plastic wrap and refrigerate for 4 hours or overnight.
Serve with fresh whipped cream.
Enjoy!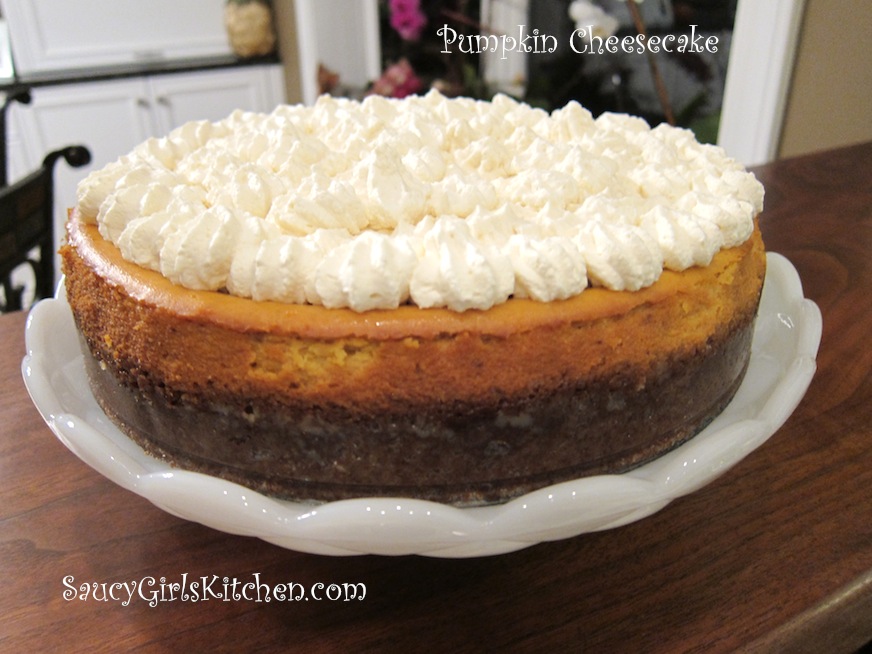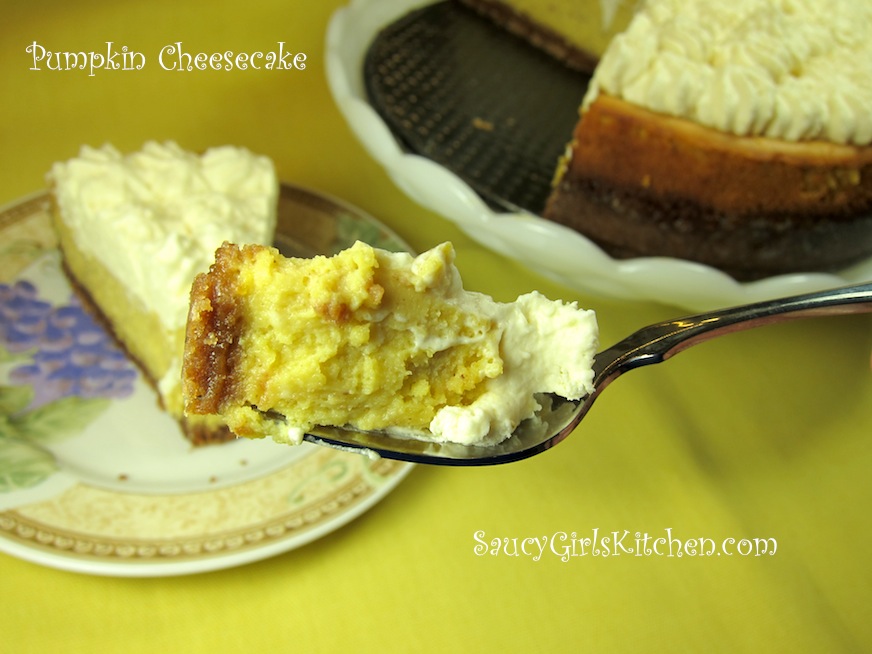 Print entire post