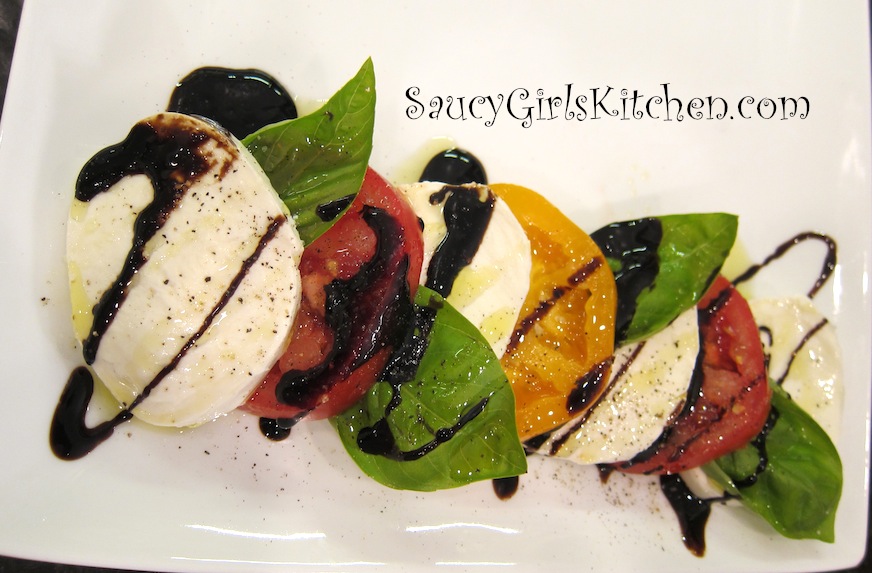 Caprese Salad is a salad made of fresh mozzarella, tomatoes, fresh basil, olive oil, and salt. I love all the components on their own, but put them together and you have a spectacular taste sensation. The creamy mozzarella with the freshness of the tomato and the sweet bite of basil. Yum!
The better the ingredients you use, the better the salad will taste. Fresh basil is a must, extra virgin olive oil (first cold press), and definitely sprinkle a little salt on it. But whether you stack it, or spread it out on the plate, this is my favorite salad! Sometimes (actually most times) I'll drizzle balsamic across the top of the salad and enjoy it with some hot crusty Italian Bread, other times I just crave the pure taste of the mozzarella cheese.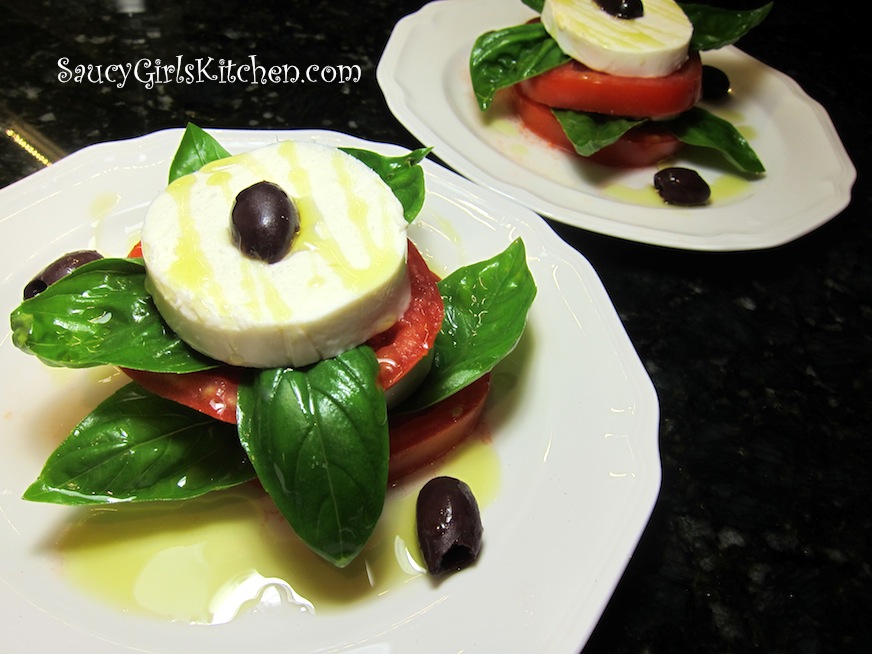 I love experimenting around and creating variations of this salad. I've served it on Crostini.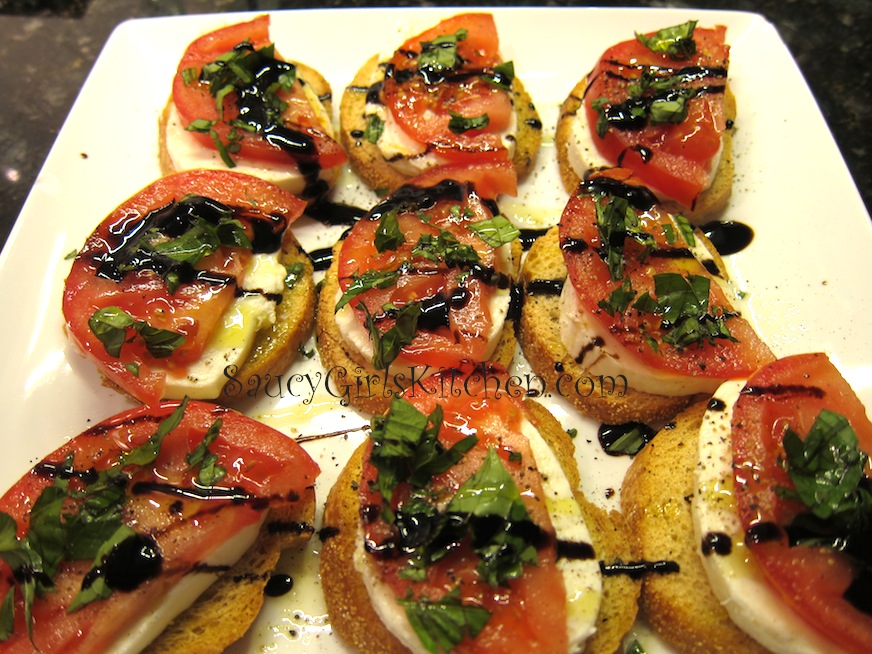 Baked it on puff pastry.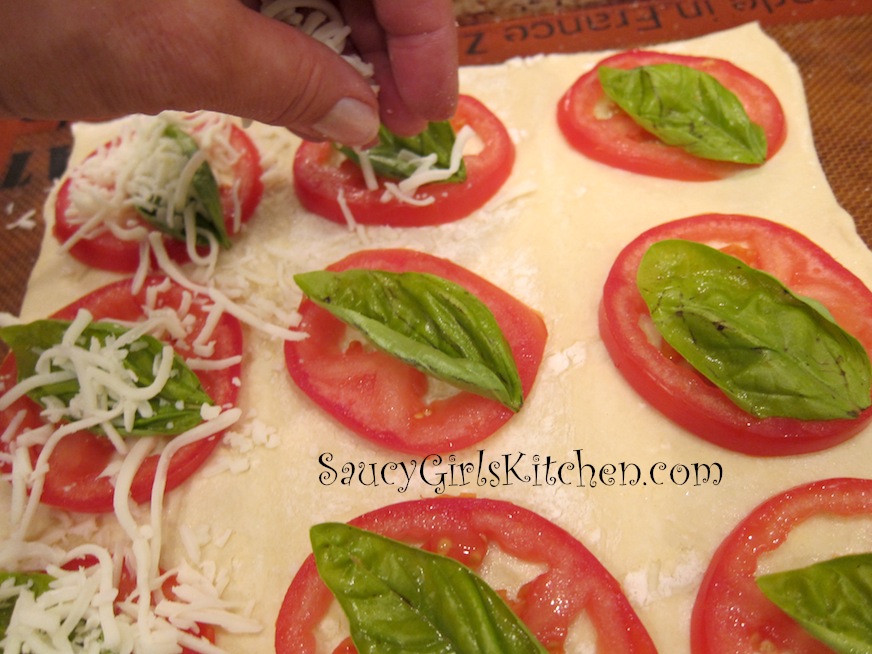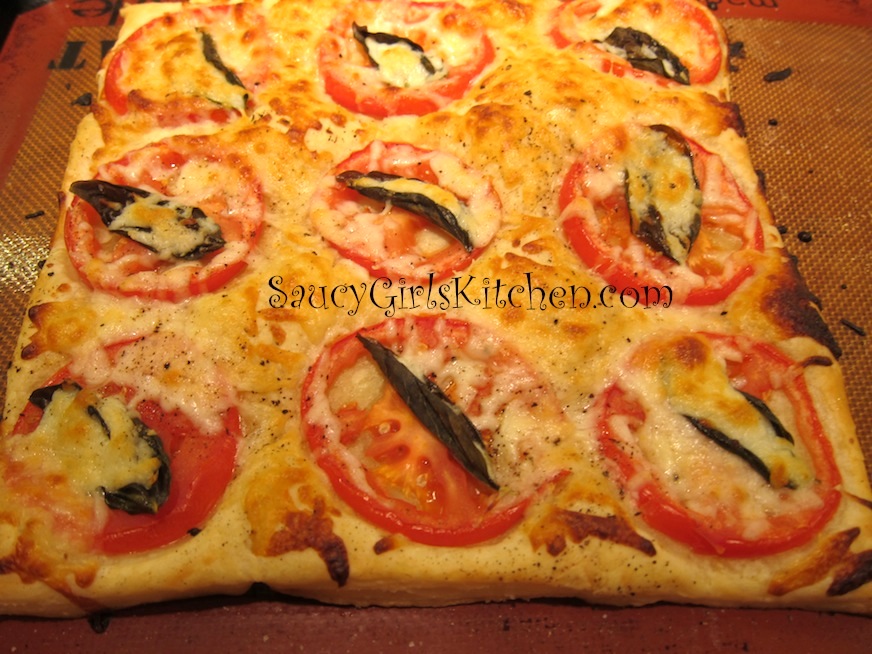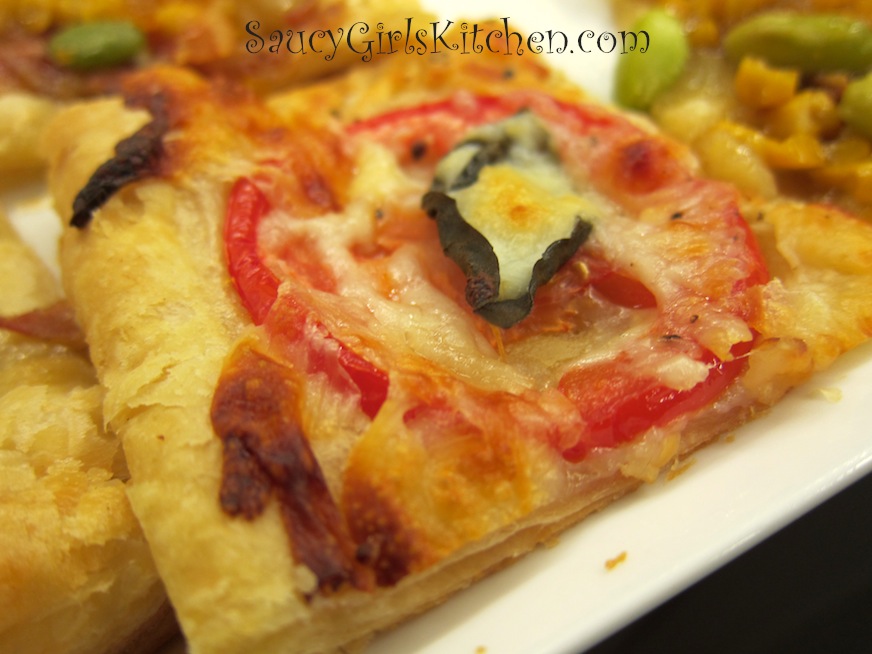 I've even made it into a Tomato Tart with Black Pepper Parmesan Crust.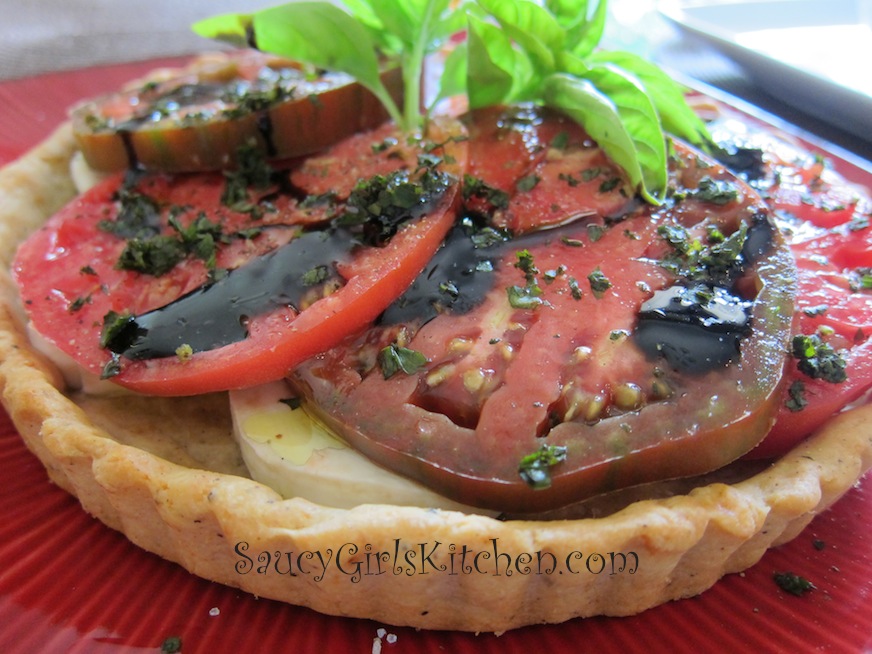 No recipe is required, and here are some nice additions you could add to the plate: olives, capers, red onion, pesto, cucumber, Italian peppers, etc.  Any which way you make it, it's gonna be delicious. Enjoy!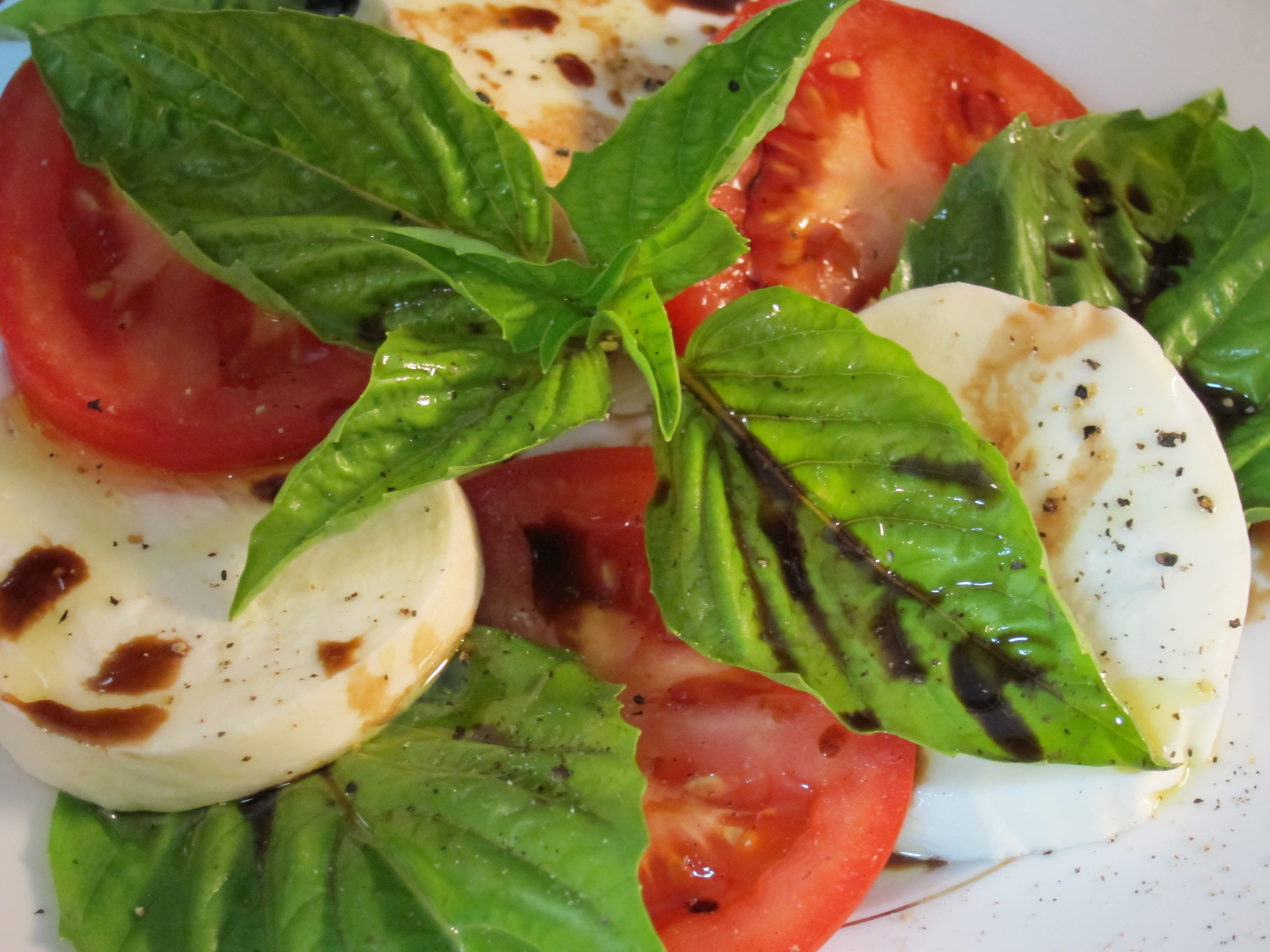 Print entire post