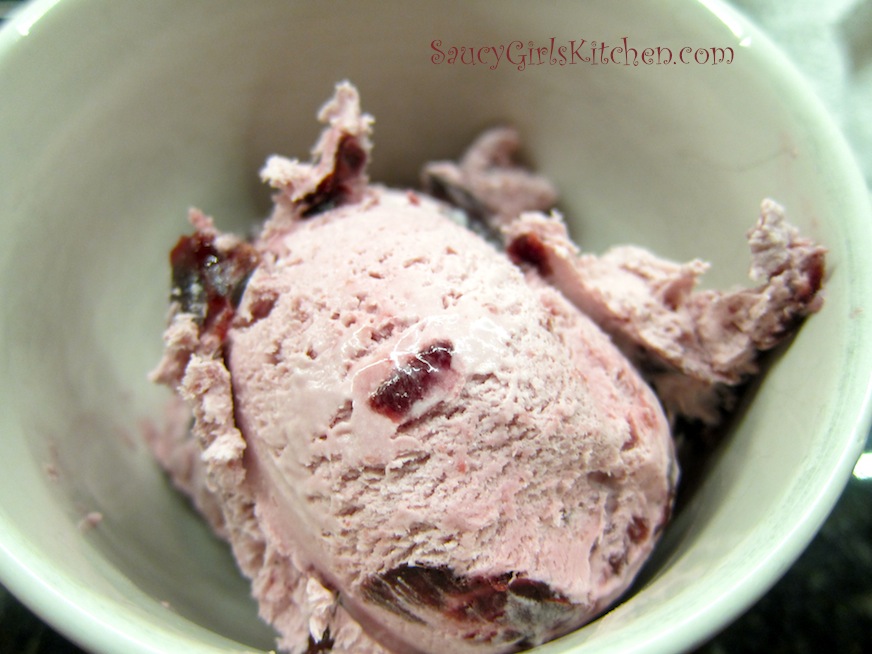 When I was a little girl my favorite flavor of ice cream was cherry. I loved to find the big juicy cherries in the cold sweet ice cream. I have memories of my Daddy taking me to get ice cream in his convertible. I remember standing on the seat beside him, with my arm around his neck as he drove. I was about 3 years old. That was a while ago… long before mandatory car seats. Somehow we managed to survive without them.
Nowadays, I don't have to go out to get cherry ice cream, because I can make it at home and know exactly what ingredients are in there! If you don't want to use fresh cherries, you could use pitted frozen cherries. Just be sure that you thaw them first and instead of using 1/4 cup of water in the recipe, use any cherry juice you get from the package instead.
The almond extract in the ice cream is an important ingredient. Seriously, using vanilla extract just won't give you the same incredibly rich flavor that the almond does. There's just something about the almond extract that makes the flavor of the cherries pop.
I sure hope you'll give my easy and delicious ice cream recipe a try!
INGREDIENTS
2 cups of fresh Cherries
¼ cup Water
1/2 cup Sugar
1 cup Heavy Cream
1 cup Half and Half
2 tsp Pure Almond Extract
METHOD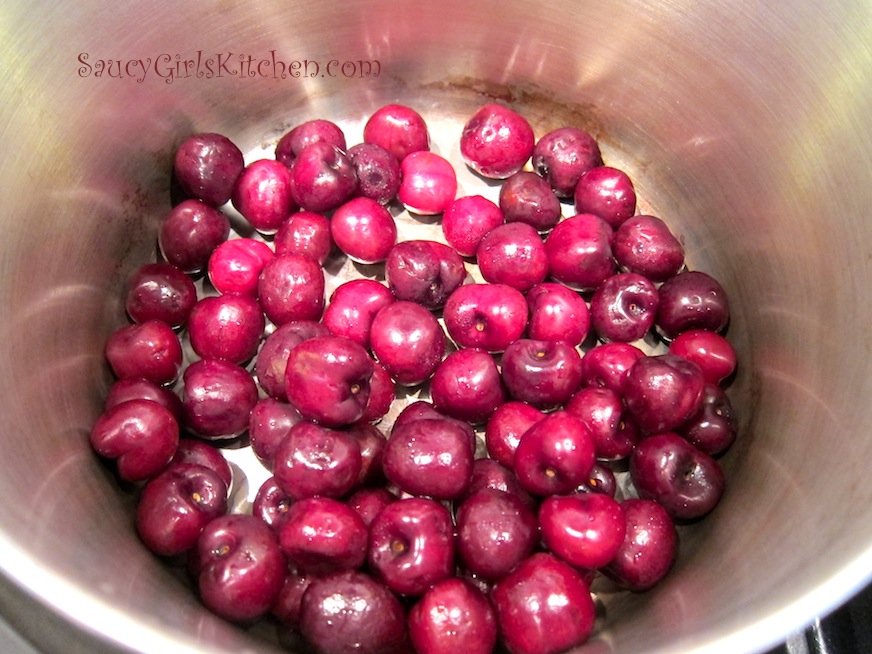 In a medium saucepan place the cherries and water over medium heat.
Cook for about 5 minutes, or until cherries have softened.
Remove from heat and allow to cool until just warm.
Now you can easily remove the seeds from the cherries by splitting the cherry with your fingers, it's messy but it goes fast.
Now place your cherries, along with their juice into a large bowl.
Mix in the sugar, stirring until it's dissolved.
Add in heavy cream, half and half and almond extract.
Pour mixture into a 1½ quart ice cream maker and freeze according to manufacturer's directions.
Enjoy!
Notes:
My ice cream maker (I have a soft serve) will not work properly with chunks, so I strained the cherries out, put the cream part in my ice cream maker until it froze, then mixed the cherries in right before I put the ice cream into the freezer.
You also have the option of pureeing the mixture until only very small bits of the cherries remain.
It's up to you, but I like the whole cherries in my ice cream. It's like finding a treasure!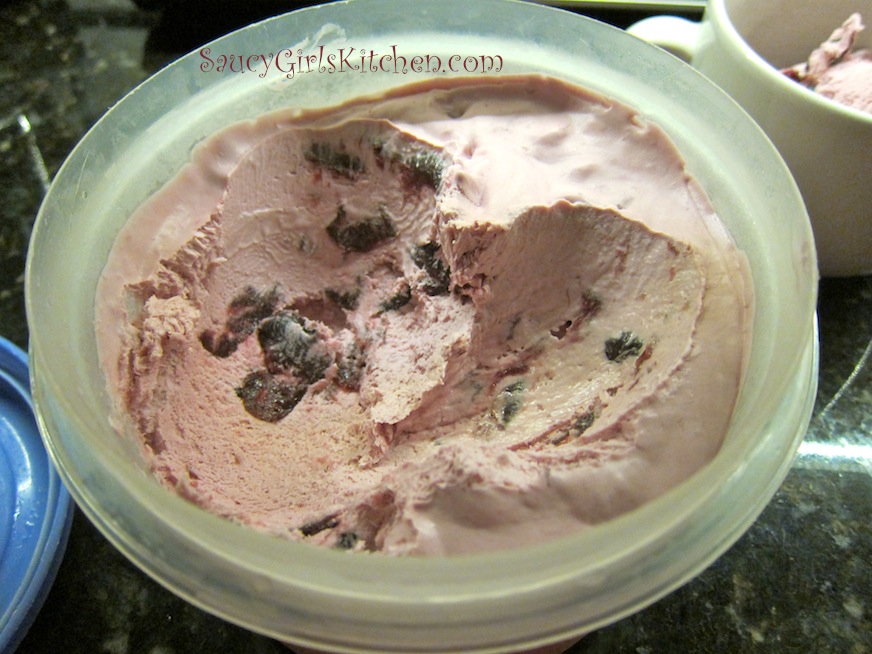 Print entire post