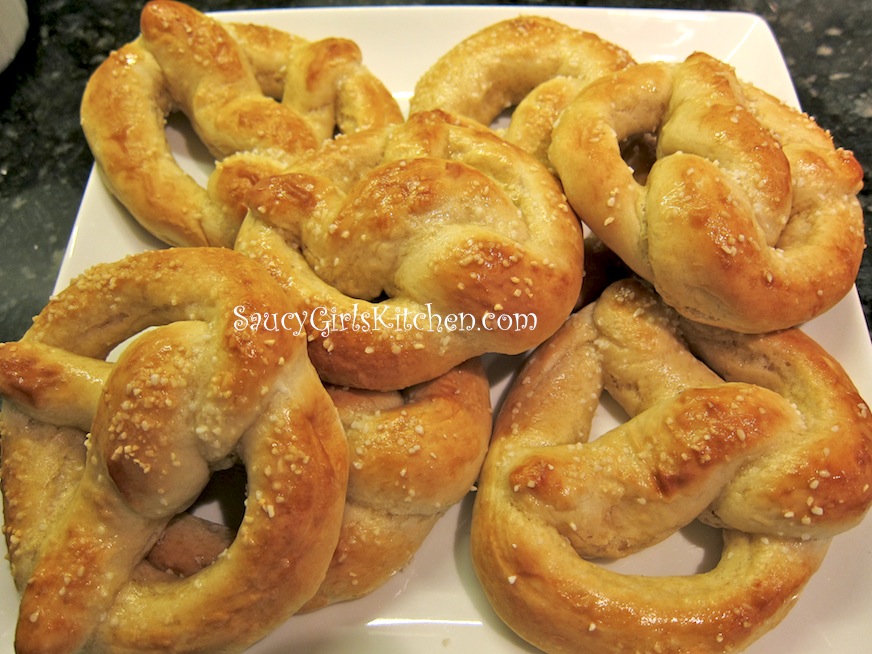 My goal was to make a pretzel just like the kind you get at the mall ~ complete with a little container of cheese and/or mustard for dipping. These pretzels were exactly what I wanted. They turned out perfectly and we enjoyed them fresh outta the oven on movie night. We watched 2 movies in a row and munched on the pretzels. I made a cheese dipping sauce just by melting some cheese and thinning it with a little milk. Yum!
INGREDIENTS
1 1/2 cups Milk, lukewarm
1 package Active Dry Yeast
2 Tbsp Confectioners Sugar
4 Tbsp Butter, melted
1 tsp Salt
3 ½ cups Flour
2 cups Water, hot
2 Tbsp Baking Soda
Coarse Sea Salt
4 Tbsp Butter, melted (optional)
METHOD
Line your baking sheets with parchment paper or use a silpat (if you don't have either of these items, you can lightly grease your baking sheet).
Set aside.
In a large bowl mix the yeast into the warm milk, allow to sit for about 3 minutes, to activate.
Add the confectioners sugar and 4 tablespoons of the melted butter.
Mix to combine.
Add the flour and salt.
Mix with a wooden spoon or if you're using your electric mixer, use the hook attachment.
Knead the dough for about 5 minutes (I like to use my hands to knead).
Place dough in a greased bowl and cover with plastic wrap.
Allow to rise for about one hour.
Preheat oven to 425F degrees.
Turn the dough out onto your floured surface.
With a sharp knife, cut into 12 equal pieces.
This measurement does not have to be exact, the size of the pretzels is up to you.
Before you start to form your pretzels, place the hot water and baking soda into a shallow bowl.
Mix the baking soda to dissolve, and set aside.
Roll each portion of the dough into a long rope (about the width of your finger).
Once you have your long rope, take the ends and draw them together so the dough forms a circle.
Twist the ends, then bring them towards yourself and press them down into a pretzel shape, sealing the ends (see pics below).
Dip the pretzel into the baking soda & water very quickly.
Place on your prepared baking sheet, and sprinkle with sea salt.
Continue until you have done all the pretzels.
Bake for 10 minutes, or until light golden brown and puffed.
If desired, melt 4 tablespoons of butter and place in a shallow bowl.
When the pretzels are done baking, you can dip each one into the butter and set aside to cool.
Enjoy!
Note: I found that the pretzels don't really keep well. Once they're sealed up in either a plastic container or plastic bag, the salt will begin to melt. The pretzels become soft. I didn't try freezing them, but I do think that's what I'll do next time.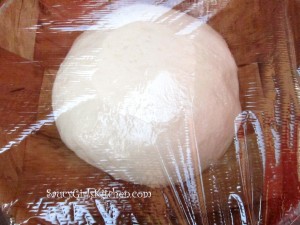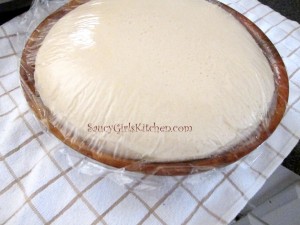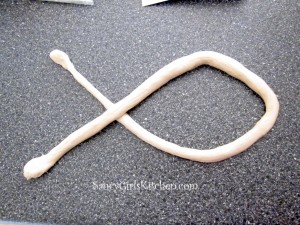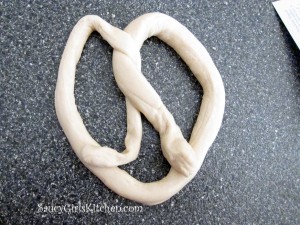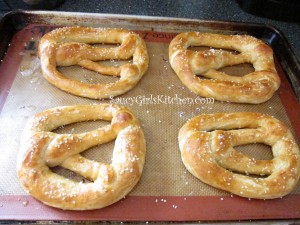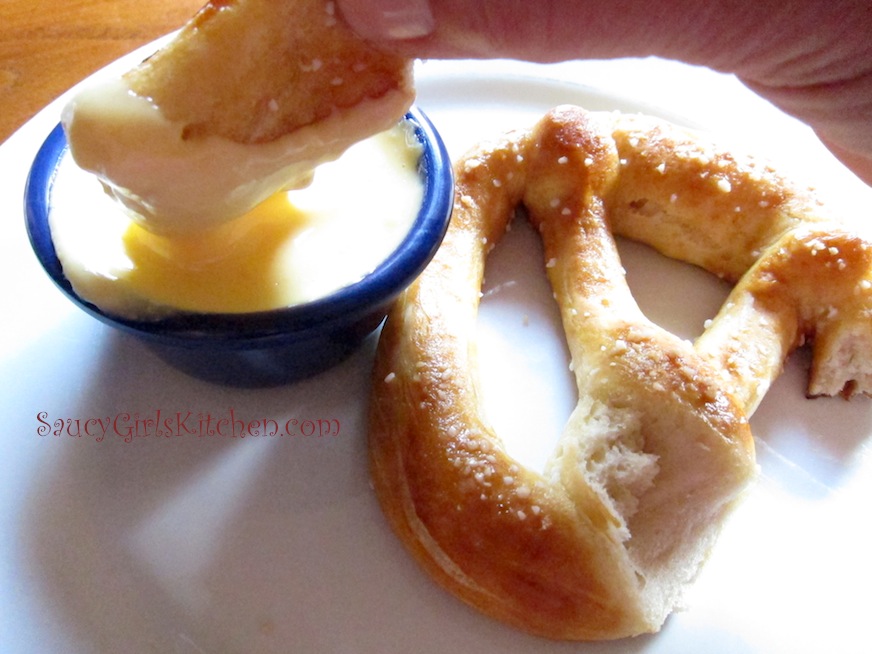 Print entire post