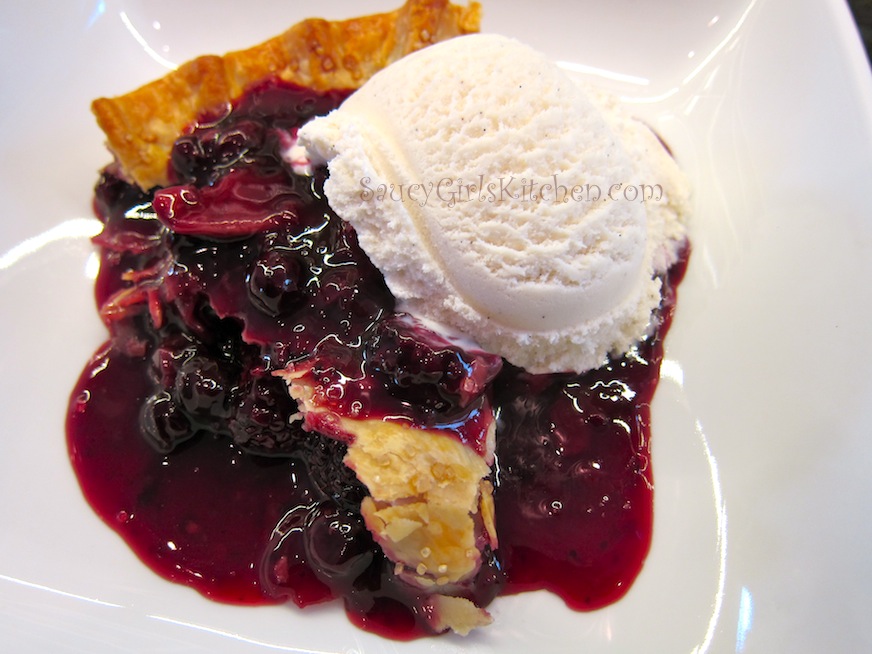 Fresh blueberry pie is so delectable. I love it. The flavors just burst in your mouth, filling it with the sweetness of plump, juicy blueberries. Accompanied with vanilla ice cream or frozen yogurt it's one of my favorites. You could use this same recipe and substitute any type of berries you'd like, or a combination of berries.
This pie keeps well, covered, in the fridge for about a week. Ours was gone before that…
INGREDIENTS
Pie crust, for double crust pie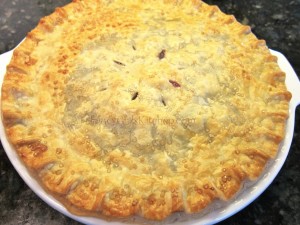 8 cups fresh Blueberries, washed
3/4 cup Sugar
1/3 cup Flour
1 Tbsp fresh Lemon Juice
2 Tbsp Butter, cut into small pieces
1 Egg, beaten, if desired (for top of pie crust)
1 tsp Sugar, if desired (to sprinkle on top of pie crust)
METHOD
Preheat oven to 400 degrees.
In a large bowl mix the blueberries, sugar, flour and lemon juice together.
Line your pie dish with one pie crust and have the top crust rolled out and ready.
Pour the berry mixture into the pasty lined pie pan.
Dot berry mixture with butter pieces.
Place top crust over the berry mixture, seal by folding edge of dough over or under and flute edges, as desired.
Cut a few slits in the top crust to allow steam to escape.
Brush top of pie with a little beaten egg and sprinkle with sugar, if desired.
Bake pie for about 35 to 45 minutes, or until crust is golden brown.
Allow pie to cool before cutting.
Serve with vanilla ice cream or frozen yogurt, if desired.
Enjoy!
Note: Halfway through the baking process you may need to cover the edges of the pie crust with aluminum foil to prevent excessive browning.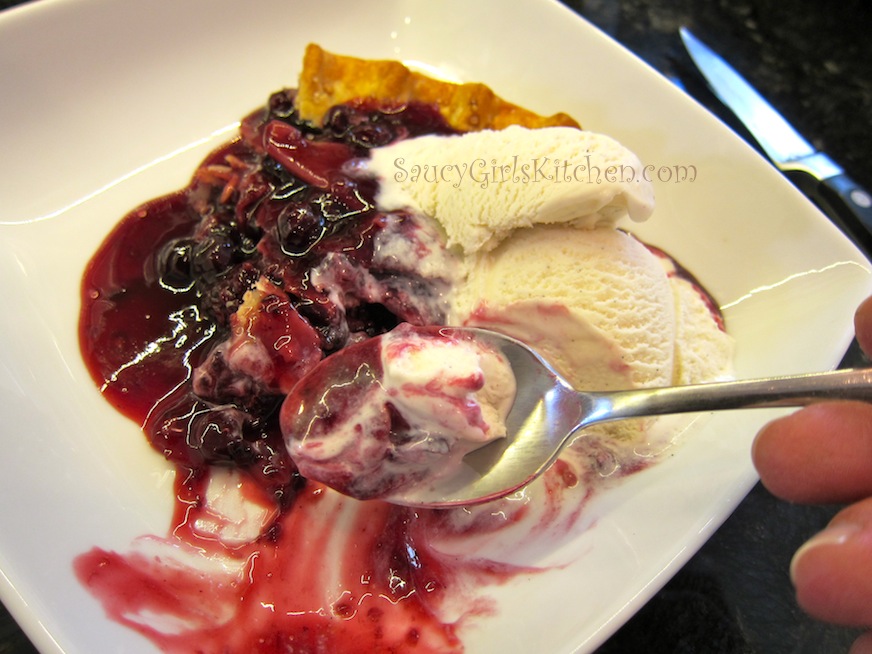 Print entire post