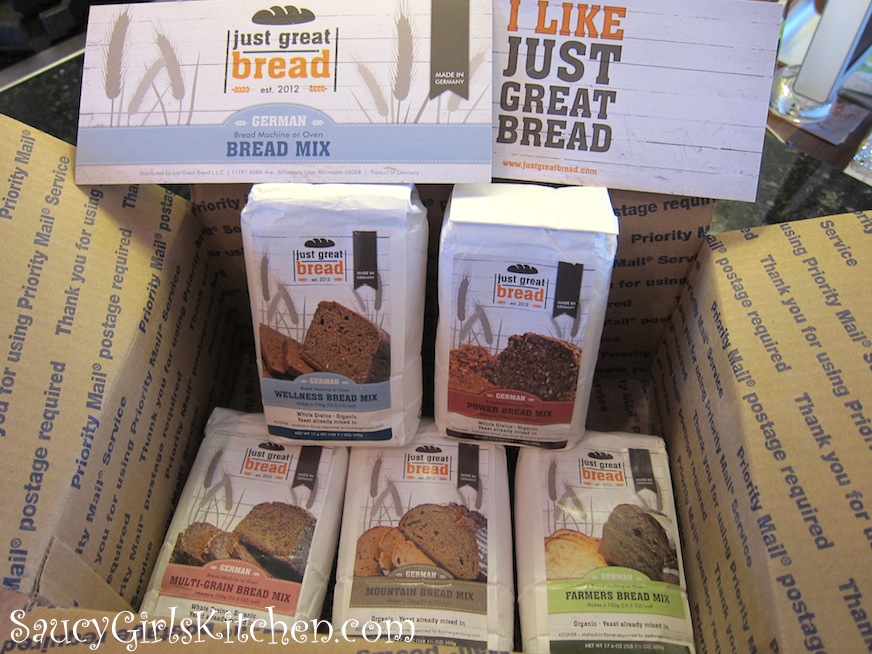 I love getting good surprises… who doesn't! On this particular day, my surprise came in the form of an unexpected package. Upon opening it, I was happily surprised to see 5 packages of Just Great Bread. I was excited to bake a loaf andI wasted no time, chosing the Multi-Grain Bread Mix… even though I was tempted by each and every bread choice.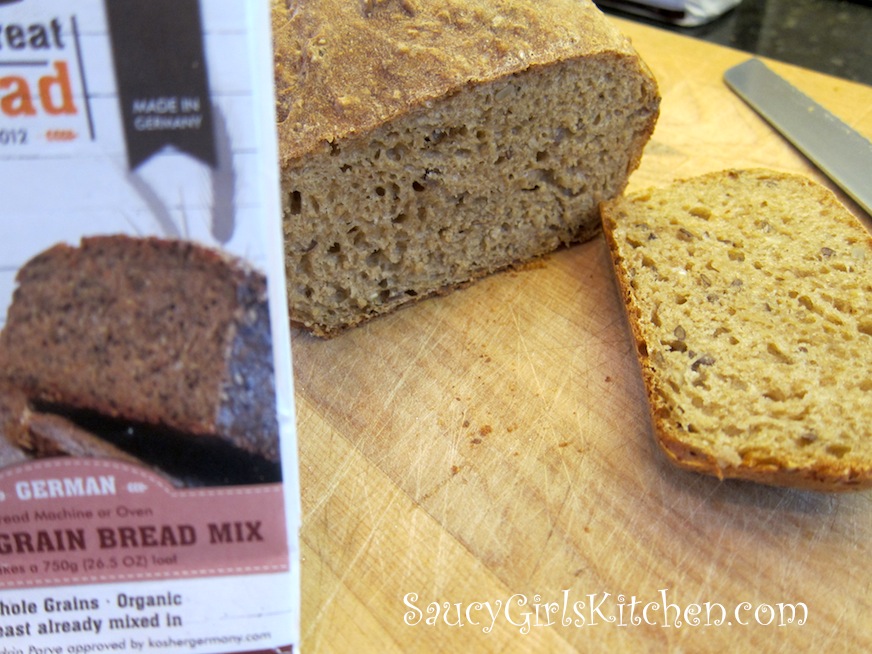 I followed the super easy directions. All you're doing is adding water, mixing, allowing it to rise, putting it in the loaf pan, allowing it to rise again, bake, cool, eat. In about 2 hours, with minimal effort, the bread was ready! The house smelled amazing and the bread baked perfectly. Seriously, it was incredible. It is a sturdy type of bread and I was able to slice it with precision. It's the type of bread you want to eat on it's own, just to explore the flavors and texture. But, as you will see by the picture below, I couldn't resist slathering some butter on the fresh hot slice of bread.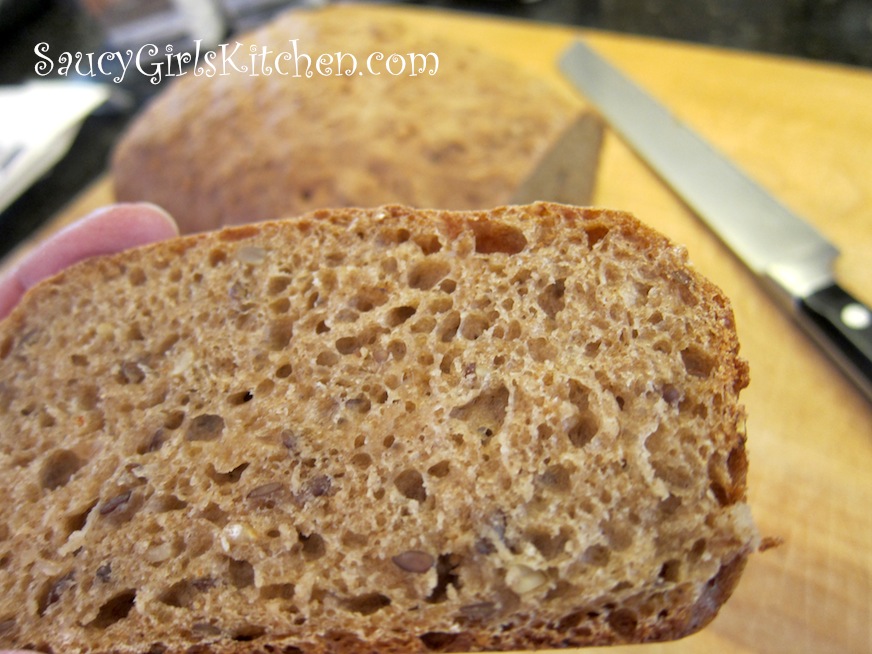 The bread mixes are made with whole grains, and they're organic… which I love! Imported from Germany, and they're Kosher, too.
They have 5 different varieties of bread mixes:
Multi-Grain Bread Mix
Power Bread Mix
Mountain Bread Mix
Wellness Bread Mix
Farmers Bread Mix
I can't wait to try them all.  And one lucky winner will have a chance to try them all, as well!
Just enter the Giveaway. It's easy!! (This Giveaway has ended)
Share the link to this post on your Facebook page
Leave a comment here to let me know you've done all 3 of the above things
That's it.  


One entry per person.
Contest ends April 1, 2013 at noon.
Winner will be chosen via Random.org.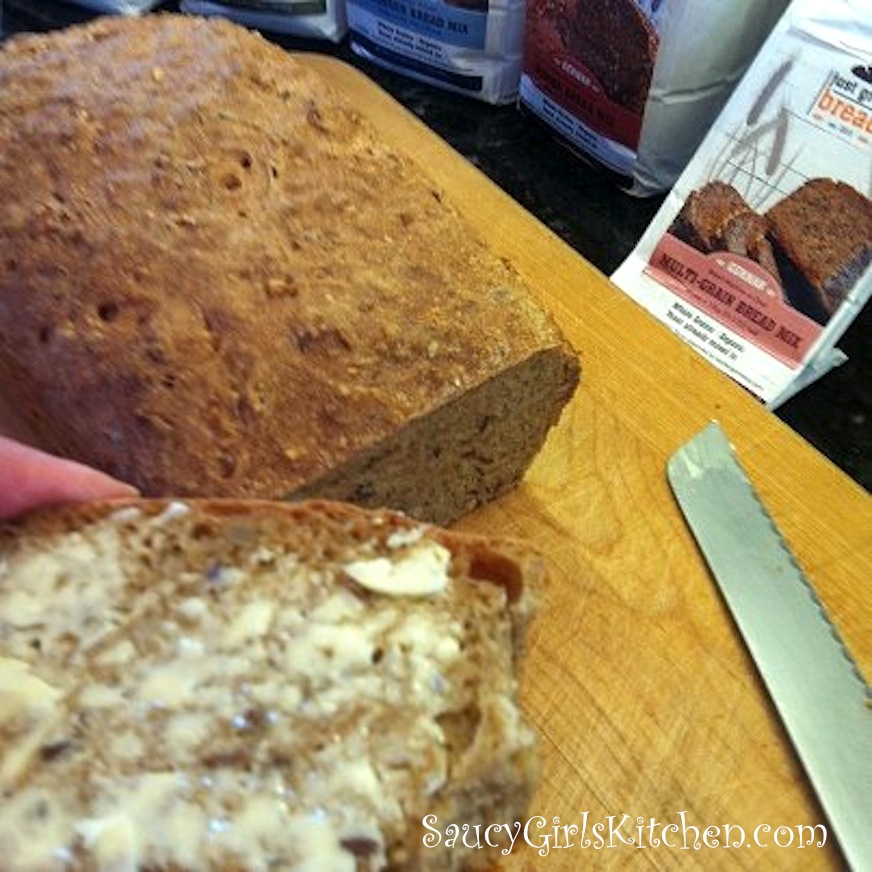 A big thank you to Just Great Bread for sponsoring this Giveaway!
AND THE WINNER IS…. #18 – Tricia Sears Eubanks!! Congratulations, Tricia!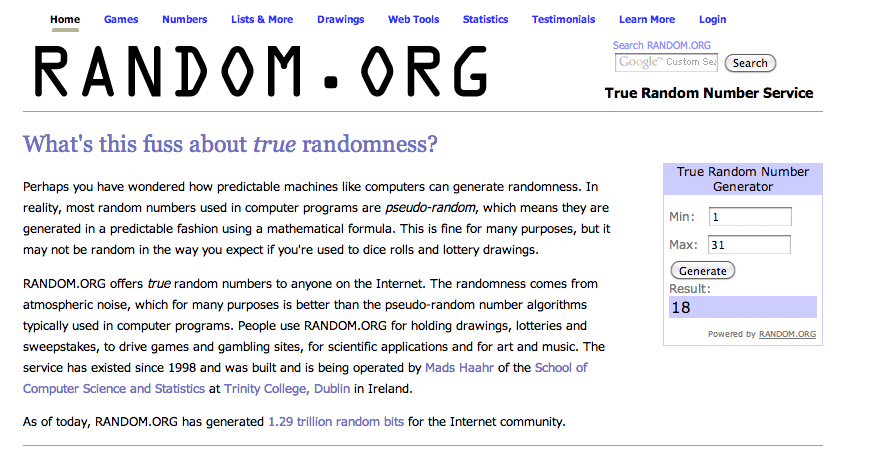 Print entire post