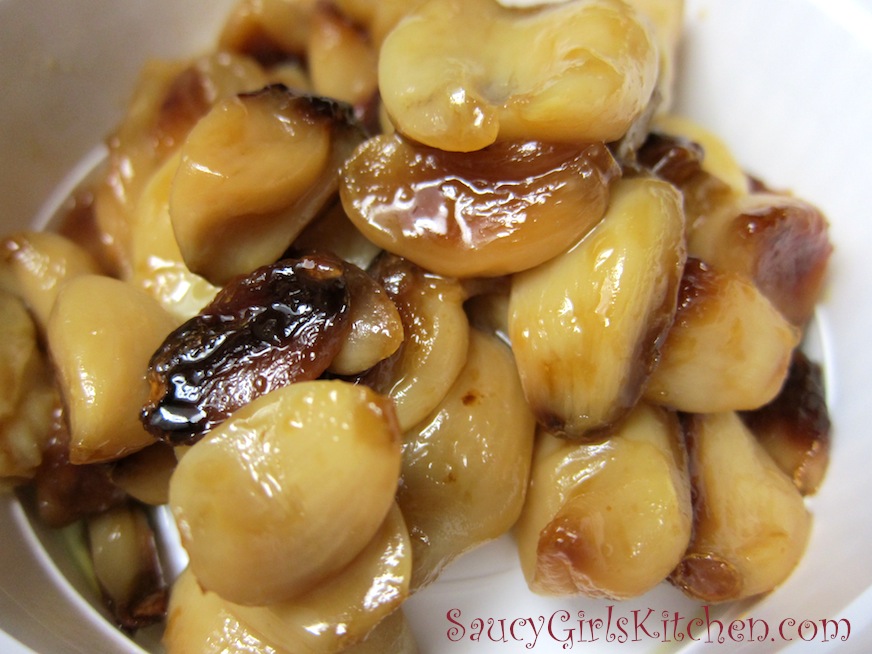 I'm Italian and I LOVE garlic. It's so super easy to make roasted garlic, especially when you can buy the garlic pre-peeled. I make a batch of this garlic weekly and then I have it ready to use in various recipes throughout the week. I actually like to just eat it on it's own. Once it's roasted the flavor is mellow. It's delicate and creamy… delicious spread on bread. Plus, it's really healthy for you, too! Definitely no vampires lurking around here!
INGREDIENTS
1 cup of raw, peeled Garlic
1 to 2 Tbsp Olive Oil
Sea Salt
METHOD
Preheat oven to 350 degrees.
Place some tin foil in a baking dish, making sure you have enough tin foil to cover and seal the container completely.
Add in your garlic.
Drizzle in the olive oil.
Sprinkle with salt.
Toss together and seal the container with the tin foil.
Bake for about 35 to 40 minutes.
Enjoy!

Print entire post