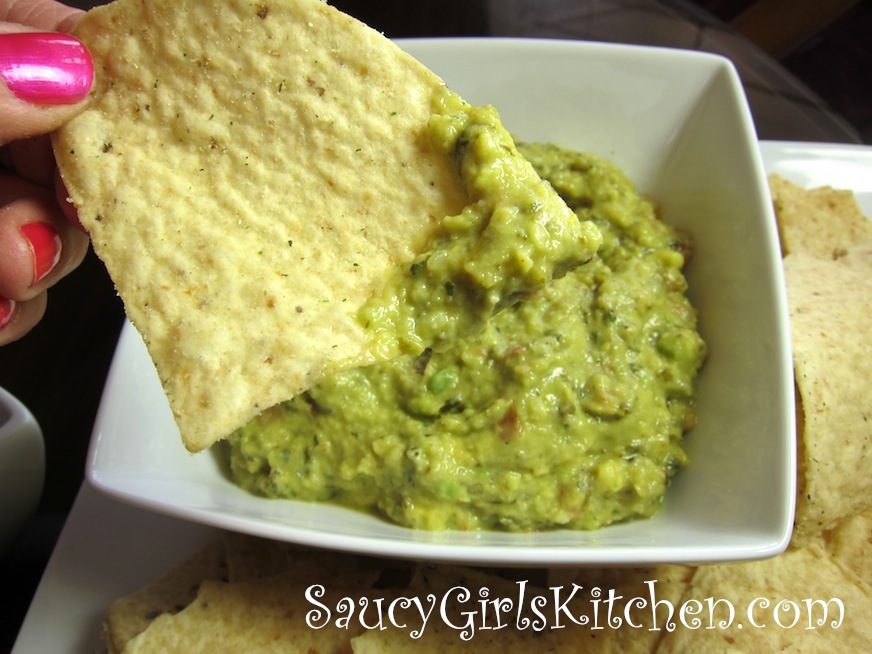 Living in Southern California for most of my life, I've eaten a lot of Guacamole. I've had so many different variations because everyone has their own little touches that they like to add for flavor. Some add lots of garlic, some add lemon, some lime… for me, it's all about the Cumin.
INGREDIENTS
4 ripe, fresh California avocados, seeded and peeled
3 Limes, juice only
2 Roma Tomatoes, chopped
1 small White Onion, chopped fine
1 Serrano Chile or Jalapeno, remove seeds and chop fine
2 cloves Garlic, minced
½ tsp Salt
¼ tsp ground Black Pepper
½ tsp Cumin
½ tsp Cayenne Pepper
¼ cup Cilantro, chopped
pinch of Sugar
METHOD
Place avocados in a large bowl and mash with a fork or potato masher.
Mix in remaining ingredients until combined thoroughly.
Enjoy with fresh tortilla chips.

Print entire post