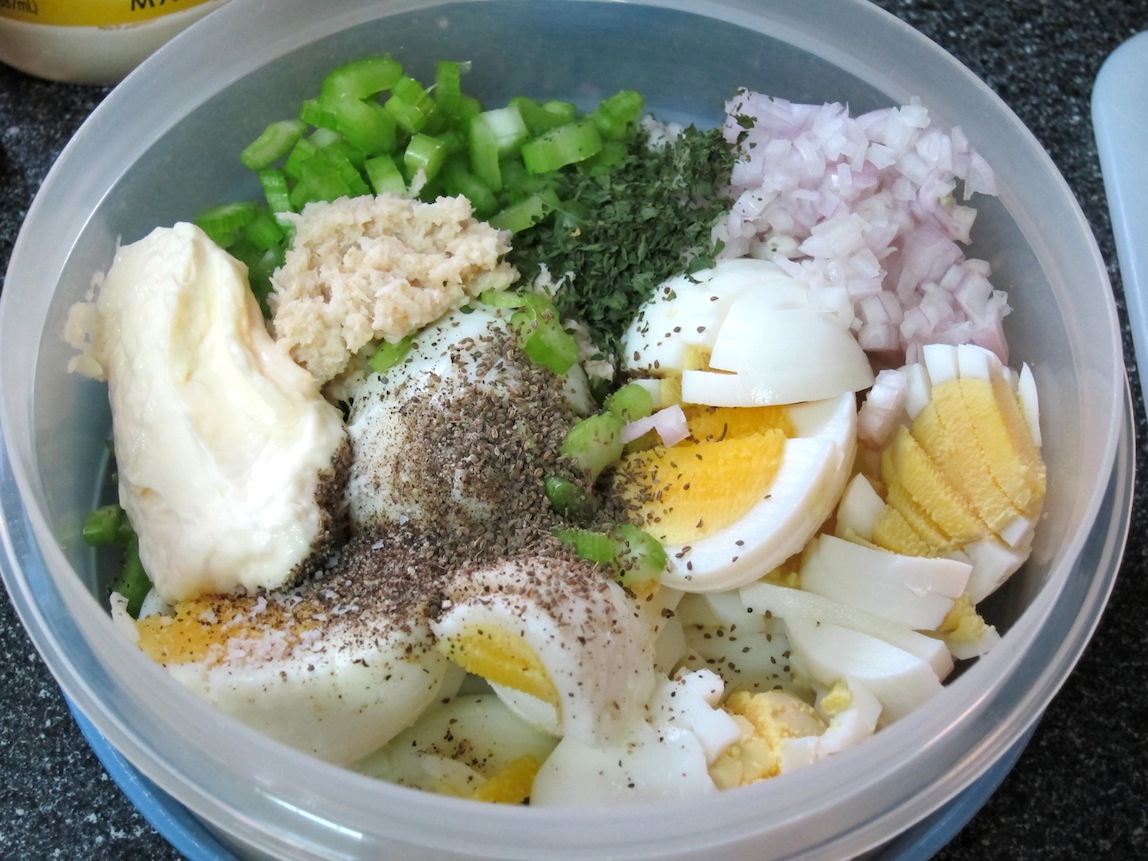 I love egg salad. There's something comforting about an egg salad sandwich. For me the secret to really good egg salad is adding Horseradish. It really bumps the flavor up a notch.
I used real Mayonnaise in mine, and I've also used the Mayonnaise made with olive oil for a healthier version. Both taste great!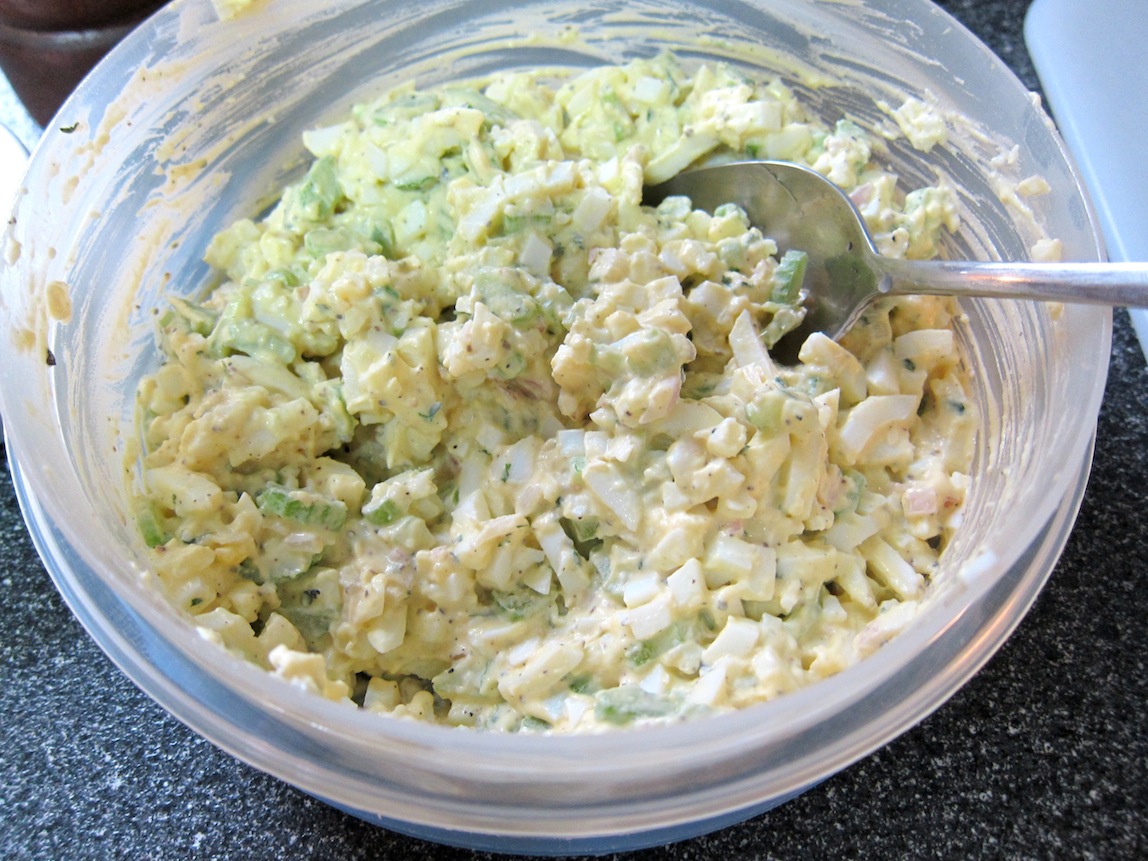 I had mine as a sandwich on some whole grain bread with lettuce.  It's also delicious served with crackers as a snack, or on top of a green salad. However you serve yours it's delicious.
Makes enough for 3 to 4 sandwiches.
INGREDIENTS
6 hardboiled eggs
3 celery stalks, diced
1 shallot, diced
1 Tbsp Horseradish
1 Tbsp Mayonnaise (more or less depending how you like it)
1 tsp parsley
1/4 tsp celery seed
salt and fresh ground pepper, to taste
METHOD
The secret to making great hardboiled eggs is to place your eggs in a pot and cover them with water.
Bring them to a rolling boil and then turn off the heat and allow them to sit in the water until it is cool.
Peel and chop your hardboiled eggs.
Add all the ingredients into a bowl and mix together.
Taste and season as desired.
Enjoy!
I always make my egg salad in a plastic container because I like to put it in the fridge to get cold before serving… but it's also really delicious when the eggs are still a little warm. Of course I always try it warm to make sure it's seasoned properly. That's one of the benefits of being the cook!


Print entire post