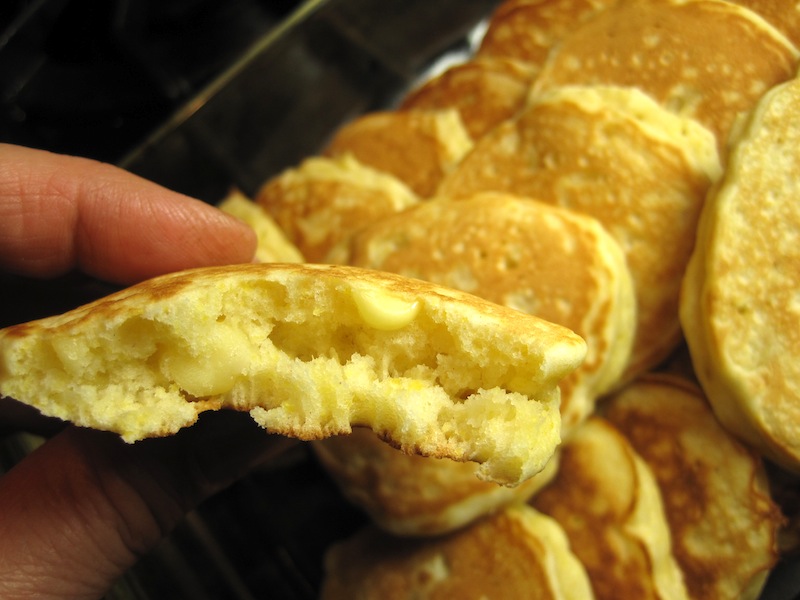 I absolutely love corn. It's one of my favorite veggies. I love it fresh off the cob, creamed, cornbread, grits… you name it! So, when I was having a corn craving I decided to cook up some little corn cakes.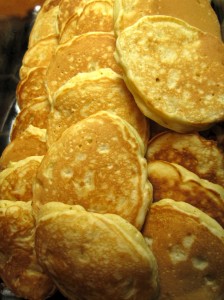 Since I'm an extremist I made a lot of little corn cakes!! Which was a good thing, because we ended up eating half of them savory and then the balance were eaten with honey drizzled over them.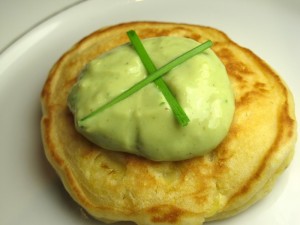 For the savory corn cakes I prepared an avocado cilantro dipping sauce. It was such a perfect flavor combination for the corn cakes.
Yum!!
INGREDIENTS
2 cups Buttermilk
2 Eggs
2 cups of Cornmeal
1 tsp Baking Powder
1 tsp Baking Soda
1 tsp Salt
1 cup of Corn
Oil, for frying
METHOD
In a large mixing bowl whisk together the buttermilk and eggs.
Stir in the cornmeal, baking powder, baking soda and salt to combine.
Add the corn.
Lightly grease a frying pan or griddle and preheat to medium.
Place about 1/4 cup of mix into the pan. I used a cookie scoop to make them all the same exact size.
Cook for a minute or 2 and then flip over and continue to cook until done.
These cook up fast so keep your eye on them.
Since you cook them in batches, be sure to have your oven warm so you can keep them hot until you have cooked them all.
Enjoy!

Print entire post