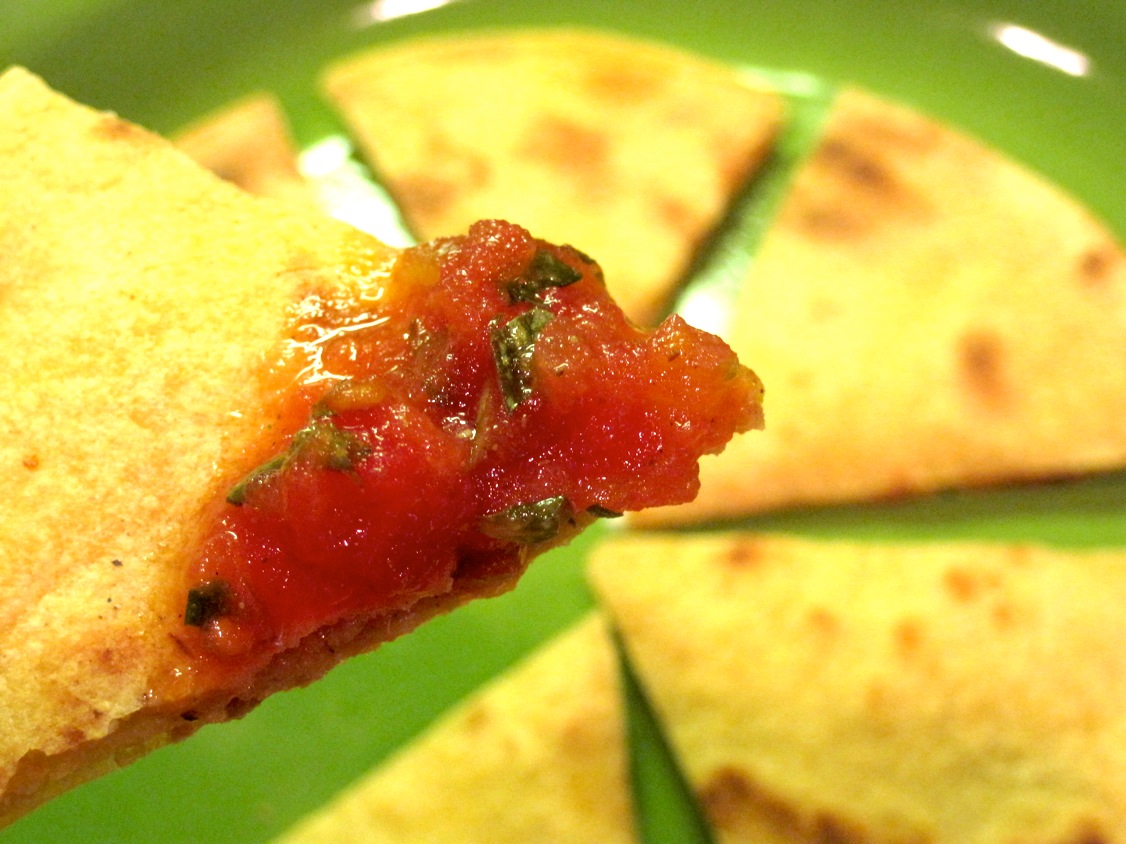 This is super simple, but it was also so delicious and healthy that I wanted to share it with you all. It really hit the spot for a quick and easy lunch with only 260 calories total and 5 grams fat (2 of which are sat fat).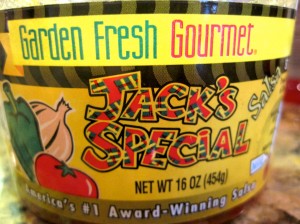 I bought some Garden Fresh Gourmet Salsa for the first time and love it. I actually added a little cumin and salt… and it was even yummier!
Normally for a quesadilla I would add all kinds of fillings; veggies and protein, but seriously, this was really perfect. It's great when delicious can be so simple!!
INGREDIENTS
4 small Mission Yellow Corn Tortillas (extra thin) – 160 calories, 2 grams fat, 0 grams sat fat
2 wedges of The Laughing Cow Light Creamy Swiss Cheese – 70 calories, 3 grams fat, 2 sat fat
6 Tbsp Garden Fresh Gourmet, Jack's Special Salsa – 30 calories, 0 grams fat
METHOD
Spread The Laughing Cow Swiss cheese onto 2 tortillas.
Place the other tortillas on top to make 2 small quesadillas.
Place in a cast iron pan or non-stick frying pan.
Cook over medium heat until cheese is melted and the tortillas are crisp.
Remove from pan, cool and cut into wedges.
Serve with Salsa.
Enjoy!

Print entire post