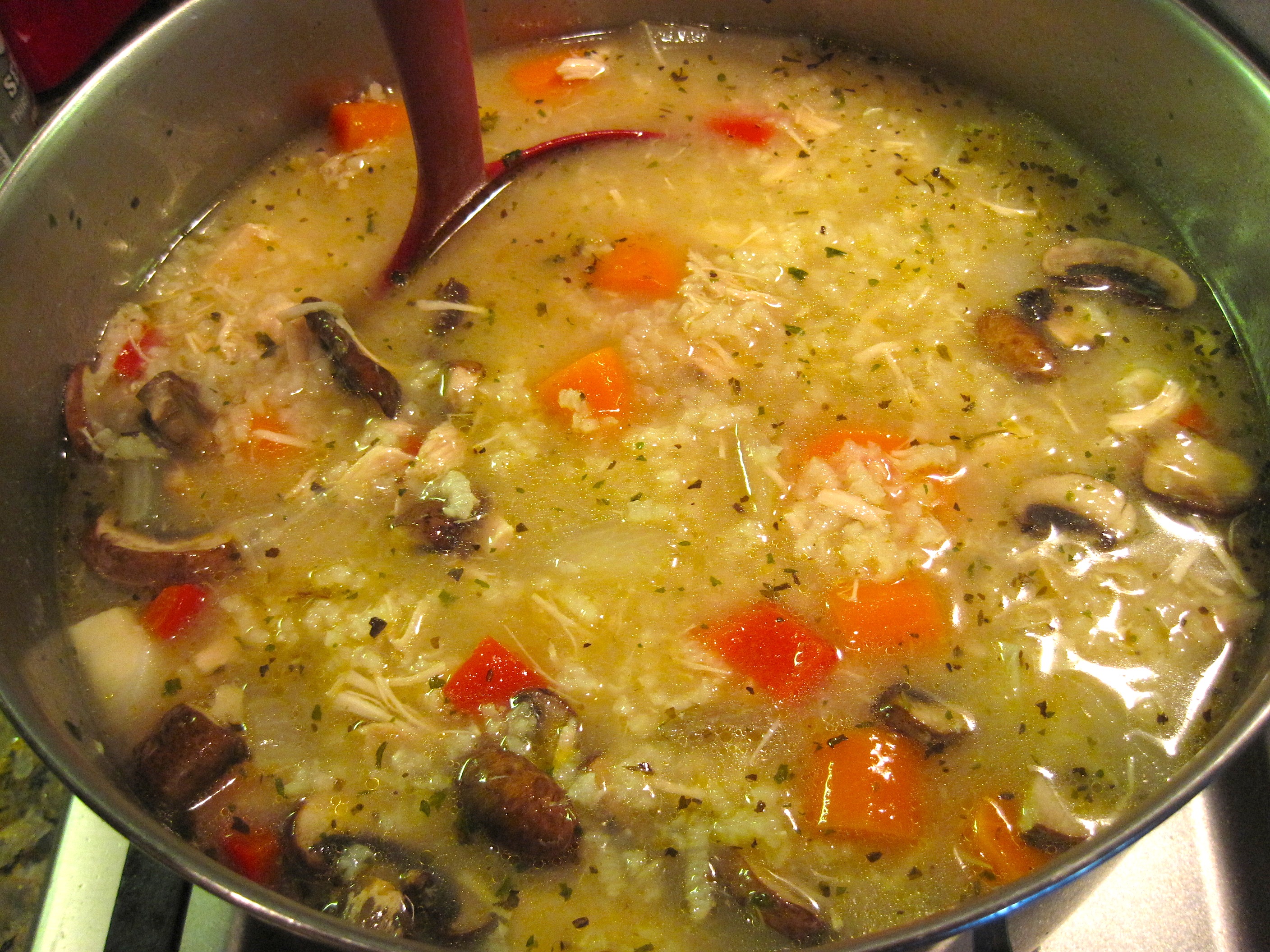 Woke up this morning to another rainy day. So, of course I started to make Chicken Soup with Rice at 7:30 a.m. using the leftover slow roasted chicken I made yesterday! I hadn't planned on making soup, but I did have all of the ingredients that would make a perfect soup, except I didn't have celery!! Celery is one of my favorite ingredients in chicken soup, I love the flavor and to me it's necessary. But, I'm not cooking in my own kitchen, where celery is always in my fridge. We're happily staying at a friend's house while they are on vacation for a week. Honestly, it's like a vacation for me, as well….. let me backtrack a bit.
You may have seen the previous post about moving from Los Angeles to Tennessee. I even posted pictures and a description of the house that we were buying. Unfortunately, those plans fell through just 2 days before the closing and we found ourselves without a place to move into! Now, at that point, it's been a month since we left Los Angeles. This consisted of a week of traveling across country with our 2 Frenchies (Duke & Sophie), our bird (Sunny), 2 frogs (who unfortunately did not make it) and a snail named Gary (who's doing just fine), pulling a u-haul. After arriving in Tennessee, we had been gratefully staying in a friend's guesthouse for 3 weeks, counting the days until we moved into our house which was to be September 1st. Meanwhile, our 28,000 lbs. of "stuff" was on it's way in the biggest moving van I have ever seen! It arrived just on time and currently all our "stuff" is being stored in a large warehouse.
September 1st came and went and we're in the process of house hunting yet again. There is a great house (that was our 2nd choice before) that we've got our eye on with a great property, and even a large structure to build a commercial kitchen in. The raised garden beds are already in place, with plenty of room for an orchard and chickens. That would be heaven to me! But we're going to take our time and continue to look because after all this turmoil, we don't want to ever move again! 😉
INGREDIENTS
7 cups chicken broth (of course homemade is best)
3 carrots, peeled and cut into 1/2 inch pieces
1 white onion, cut into 1 inch pieces
5 mushrooms, sliced
1/4th red bell pepper, cut into 1/2 inch pieces
1 cup of uncooked Arborio rice
2 cooked chicken breasts, cut into 1 inch pieces
3 cloves of garlic, minced
1/4 cup fresh parsley, chopped
salt and pepper, to taste
Parmesan Cheese, as garnish, if desired
METHOD
Add chicken broth to large pot.
Add carrots, onion, mushrooms and bell pepper to broth.
Bring to a boil over medium heat and allow to cook for about 5 minutes.
Add the rice to the pot.
Continue to cook over medium heat until rice is almost tender, about 15 minutes.
Add chicken and garlic and cook for another 5 minutes.
Turn off heat and add parsley.
Taste and season with salt and pepper, as needed.
Garnish with some Parmesan cheese, if desired.
Enjoy!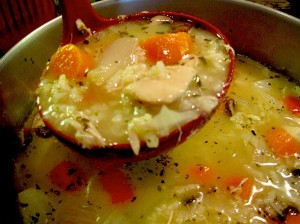 Print entire post