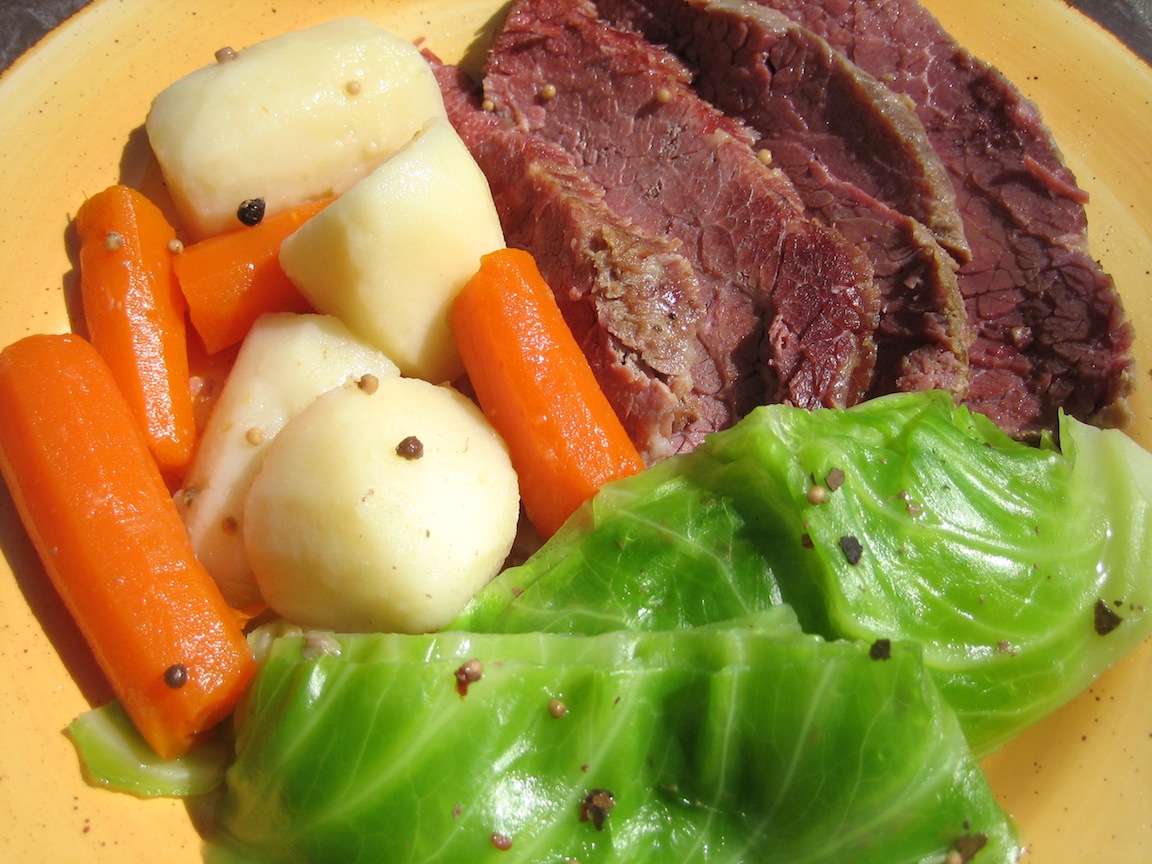 I love corned beef!  So, we don't just have it for St. Patrick's Day at our house, we have it many times during the year.  I always make extra because nothing beats a warm corned beef sandwich on fresh rye bread.
You can find great deals at the grocery story on corned beef for St. Patrick's Day.  The packages freeze well, so I buy 4 or 5. It's hard to resist when you can get a giant brisket for $ 3.50.  Buy the biggest cut you can find because in cooking it will shrink by about 50%.  There are 2 cuts; flat cut and point cut. I typically buy the flat cut because I find that it has less fat.

To prepare:  It's so easy because the package comes with the spices in a small envelope. Wash the corned beef and place it in the slow cooker.  Add the spices and cover with water. Cook on high for about 6 hours.  About an hour or so before we plan to eat, I remove the meat from the slow cooker and place it on the cutting board.  I then add the peeled cut potatoes and carrots into the hot broth and place the cabbage wedges on top.  Cook until fork tender.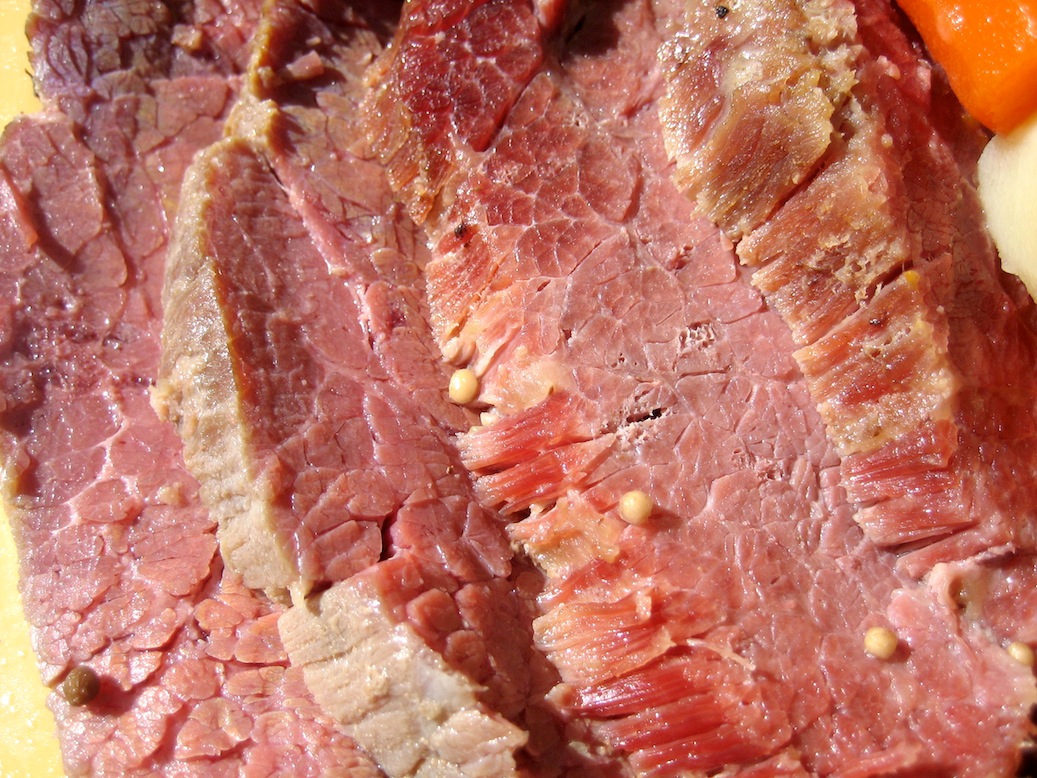 Meanwhile, after the corned beef has cooled enough that I can handle it, I remove any and all fat from the beef.  It comes off easily when the beef is warm.  I usually will slice the beef then. Be sure to cut the brisket across the grain, if not you will end up with stringy meat!  Once sliced, place the corned beef on a platter and cover with plastic wrap. When the veggies are ready I add them to the platter and ladling some of the hot broth over the meat warms it up enough.
If you don't plan on eating for a while you have the option of just putting the whole unsliced corned beef back into the slow cooker with the vegetables and plating everything at once.  Just turn the slow cooker on warm. It's up to you.  However, in my experience the corned beef slices easier when it has cooled down a bit.
I serve this meal with whole grain mustard, creamed horseradish sauce, and deli rye bread.
Enjoy!

Print entire post