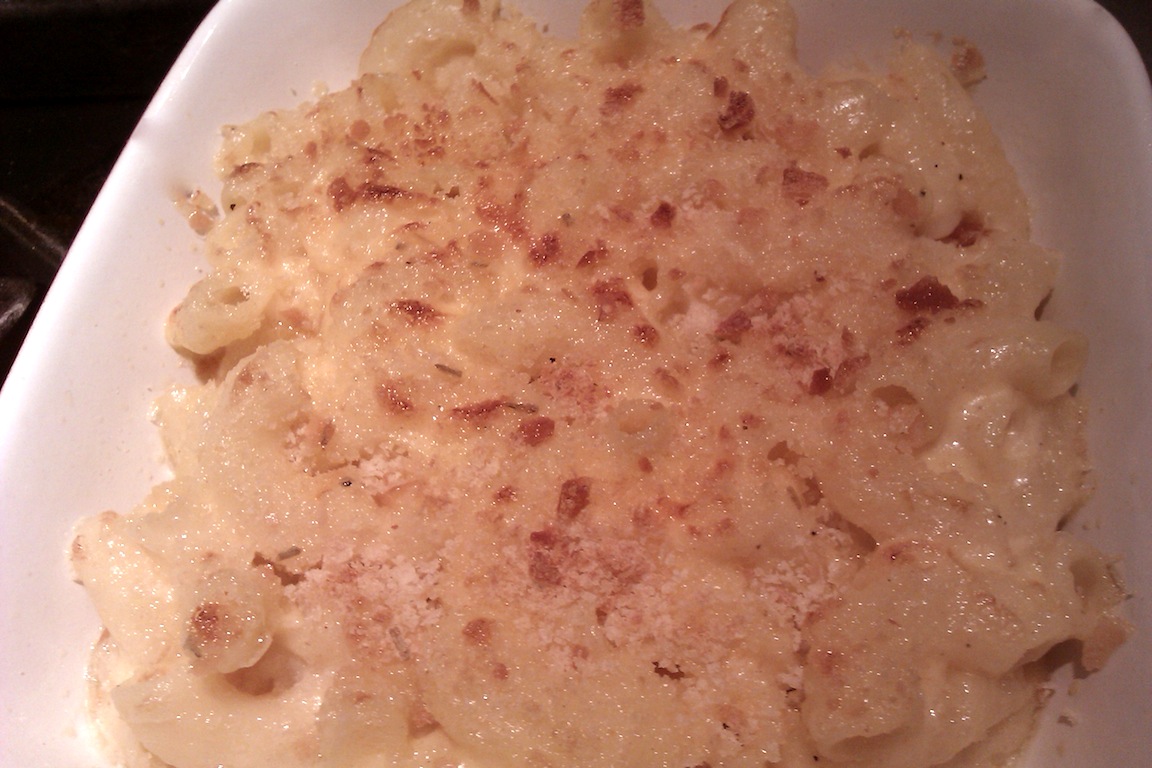 I was craving some comfort, the kind that can only be derived from macaroni and cheese. This took me all of about 10 minutes to make and it was so deliciously satisfying.
I had some leftover plain cooked macaroni from 2 days ago when I made macaroni salad. Yes, I cooked too much macaroni (I'm sure I'm not alone in this area) so I had bagged it up and put it in the fridge.  Tonight it was just the perfect amount to make 2 individual servings!
A favorite in our house with macaroni and cheese is applesauce, on the side.  That's exactly how I had mine tonight!  Yummy!!
INGREDIENTS
about 3 cups of cooked elbow macaroni
2 Tbsp of butter
2 Tbsp of flour
1/3 to 1/2 cup of heavy cream
3 slices of cheddar cheese
Truffle salt and fresh black pepper
breadcrumbs, for topping (you can use any type, but I used some rosemary breadcrumbs that I made from the last of the bread I baked)
METHOD
In a medium saucepan melt the butter.  Over low heat add the flour and whisk until smooth.  Add the heavy cream and continue to whisk, keeping the consistency smooth.   Break up the cheddar cheese slices and add to the pot.  Stir until all the cheese is melted. Add the macaroni and mix until the macaroni is coated with the cheesy mixture.  Add the truffle salt and pepper.  Taste and adjust seasoning, if needed.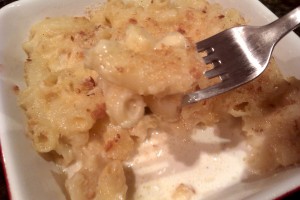 Place macaroni and cheese into a casserole dish, or individual dishes (as I did). Sprinkle some bread crumbs sparingly over the top.
Place in the oven on broil to make the top crispy and golden.  Enjoy!

Print entire post