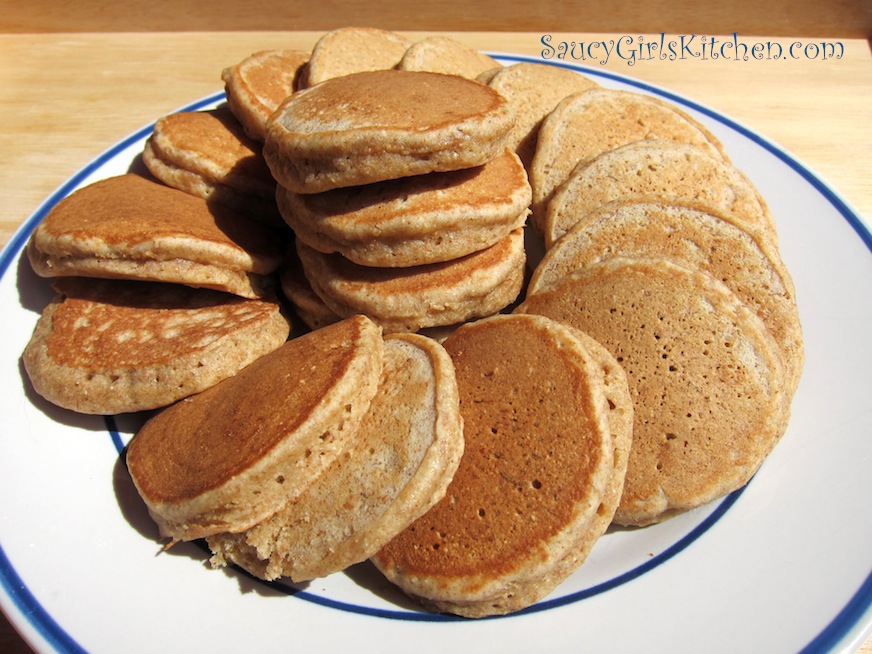 INGREDIENTS
2 Eggs
2 Bananas, mashed
1 cup Milk of your choice
1 tsp Sugar
1 tsp Pure Vanilla Extract
1 cup wheat Flour
1/4 cup Flour
2 Tbsp Flaxseed Meal
2 Tablespoons Wheat Bran
1 1/2 tsp Baking Powder
1 tsp Baking Soda
1/4 tsp Salt
1/3 cup Berries, if desired
METHOD
Mash the bananas in a large bowl.
Add eggs and mix well.
Blend in the milk, sugar and vanilla.
Add flours, flaxseed meal, wheat bran, baking powder, baking soda, and salt.
Mix together gently.
Add berries now, if desired.
Do not over mix.
If you need to adjust the consistency, just add a little more milk.
Pour onto a hot griddle in desired portions.
I like to use a large cookie scooper to make 4-inch pancakes.
Cook until golden brown on both sides.
Serve with warm maple syrup.
Yummy!!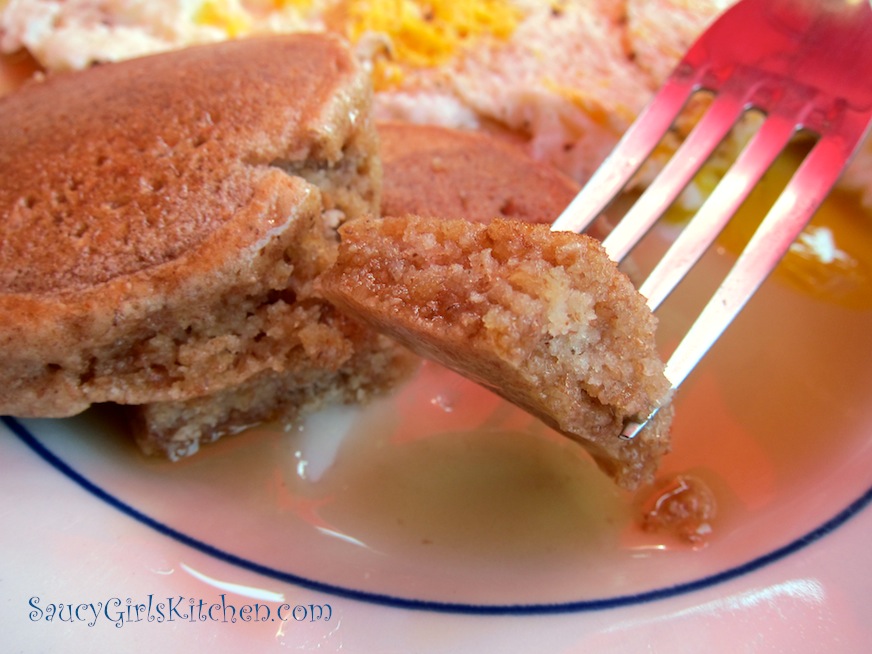 Print entire post