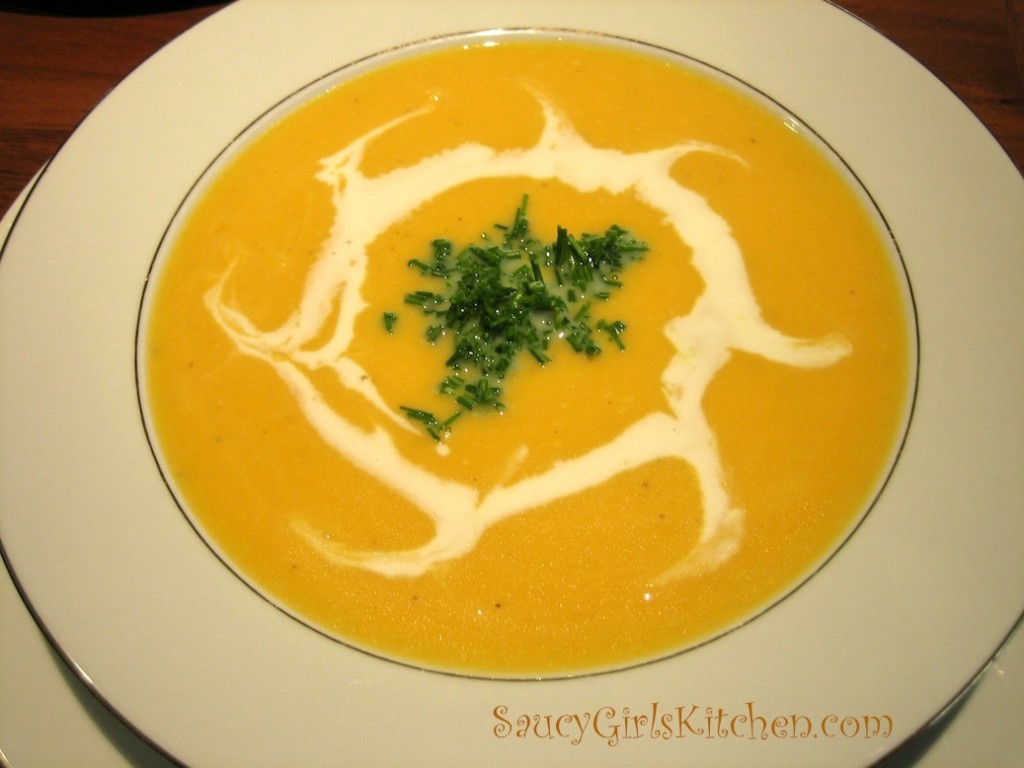 October is definitely the month for pumpkins or at least the start of "pumpkin season". Of course pumpkins are the canvas for carving all kinds of wonderful Halloween Jack-O-Lanterns. However, I'm talking about pumpkin as food. Usually when people think of pumpkin the first recipe/food that comes to mind is traditional pumpkin pie. But pumpkin is wonderful in savory dishes, as well. Here is one of my favorite recipes using pumpkin. It's easy to make and oh, so delicious!
INGREDIENTS
1/4 cup of butter
1 cup chopped onion
2 garlic cloves, chopped fine
1 1/2 teaspoons curry powder
1 teaspoon salt
1 teaspoon coriander
1/8 teaspoon crushed red pepper
3 cups chicken broth (vegetable broth may be substituted)
3 cups of fresh cooked pumpkin ~ OR ~ 1 16oz can of Pumpkin (be sure it's not Pumpkin Pie)
1 cup of half & half
METHOD
In a large pot melt the butter. Add the onion and sauté for about 5 minutes. Add the garlic and spices and cook for another minute or two.
Add the broth and simmer uncovered for 20 minutes. Stir in the pumpkin and half & half. can either place the soup in a blender to make smooth, or use an emulsion blender and just blend up the pumpkin (leaving the soup chunky – which is my preference).
Great served with a small dollop of sour cream or plain yogurt on top.
Cooks Note: I love to make my soup with fresh pumpkin… so below is cooking instructions for the pumpkin.
Cooking a Pumpkin:
Preheat oven to 325 degrees.
Wash the pumpkin. Cut pumpkin in half and scoop out all the seeds.
Place open side down on a parchment or silpat covered baking sheet.
Cook for approximately 40 minutes… although cooking time will vary depending upon the size of the pumpkin. You can insure it is done when it is easily pierced with a fork.
Allow the pumpkin to cool. Remove the skin (it should peel off easily) and you have perfect pumpkin ready to be used for any recipes.

Print entire post