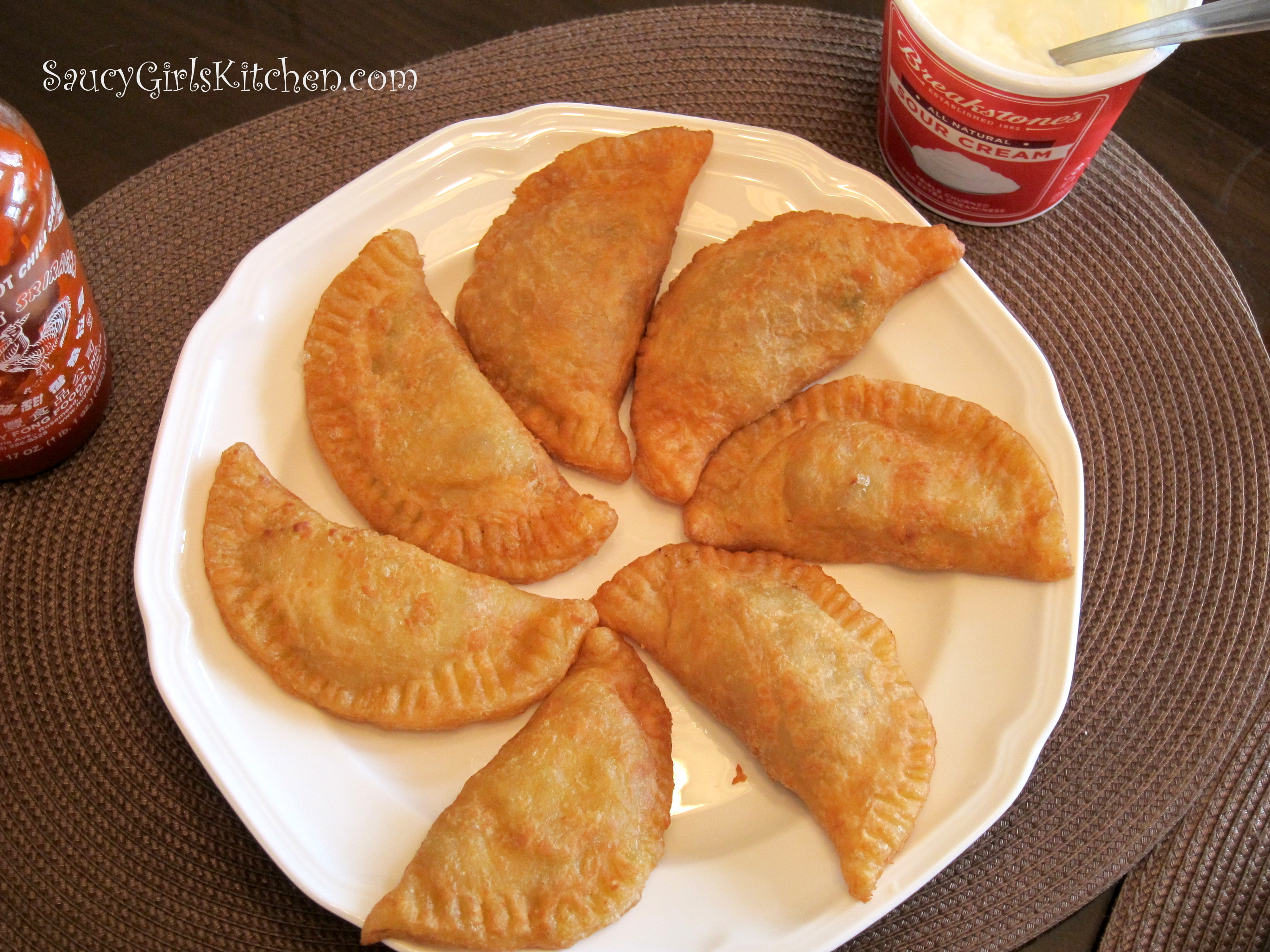 INGREDIENTS
1 pkg Puffed Pastry
1/2 lb. Laura's lean Ground Beef
3 cloves Garlic, minced
2 Eggs, hardboiled and diced
1/4 cup Green Olives, diced
1/4 cup canned Tomatoes, chopped and drained
1 tsp Parsley
1/2 tsp Cumin
1/2 tsp Salt
1/2 tsp fresh Ground Black Pepper
a few dashes of Cayenne Pepper
METHOD
Preheat oven to 350 degrees.
Allow puff pastry dough to thaw.
Meanwhile, brown the ground beef and drain off any excess grease.
Stir the rest of the ingredients into the ground beef.
Taste and adjust seasoning, if desired.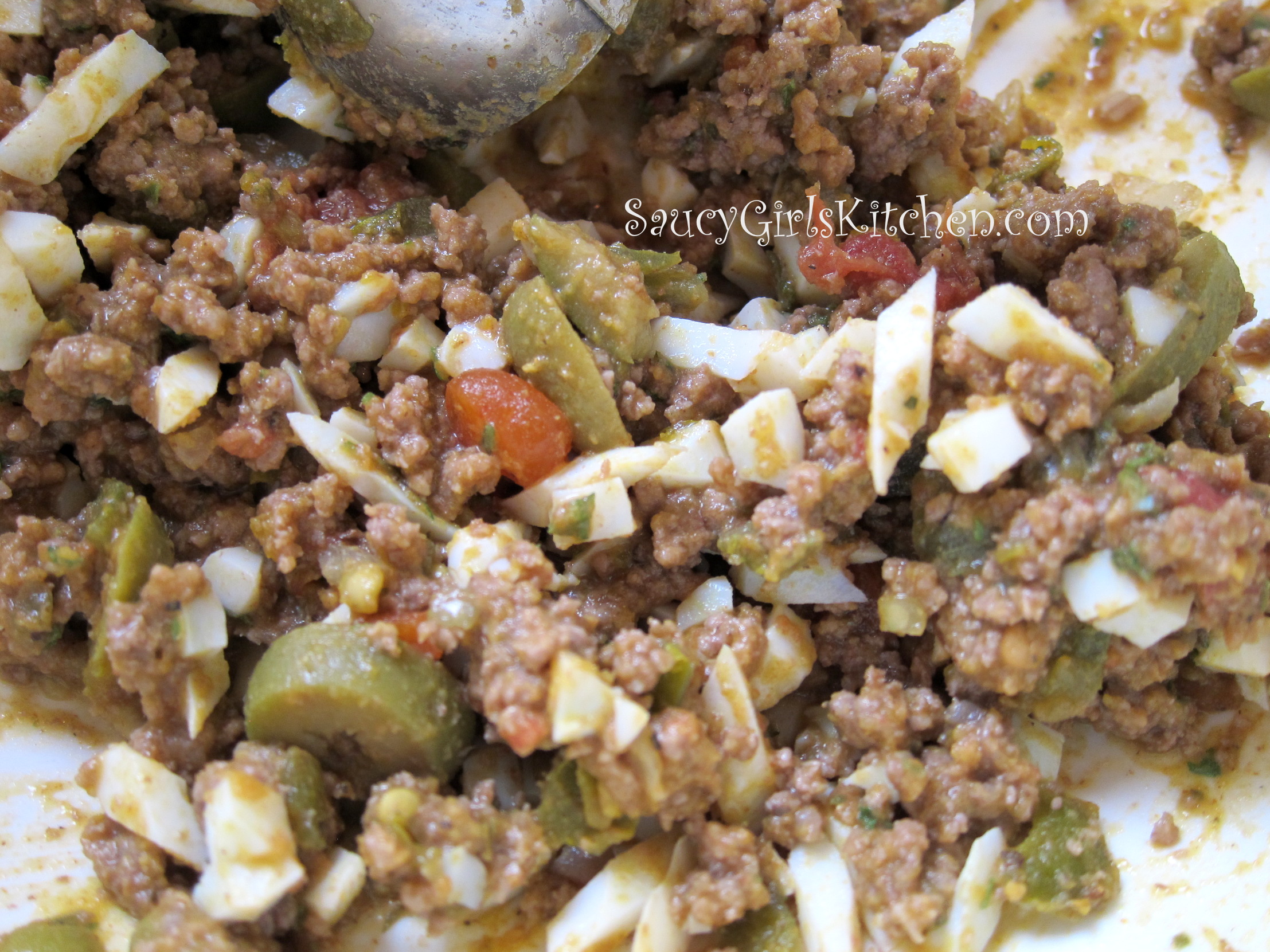 Set aside to cool.
Roll out your puffed pastry dough.
Cut rounds about 5 inches in diameter… I used a martini glass with a wide rim.  😉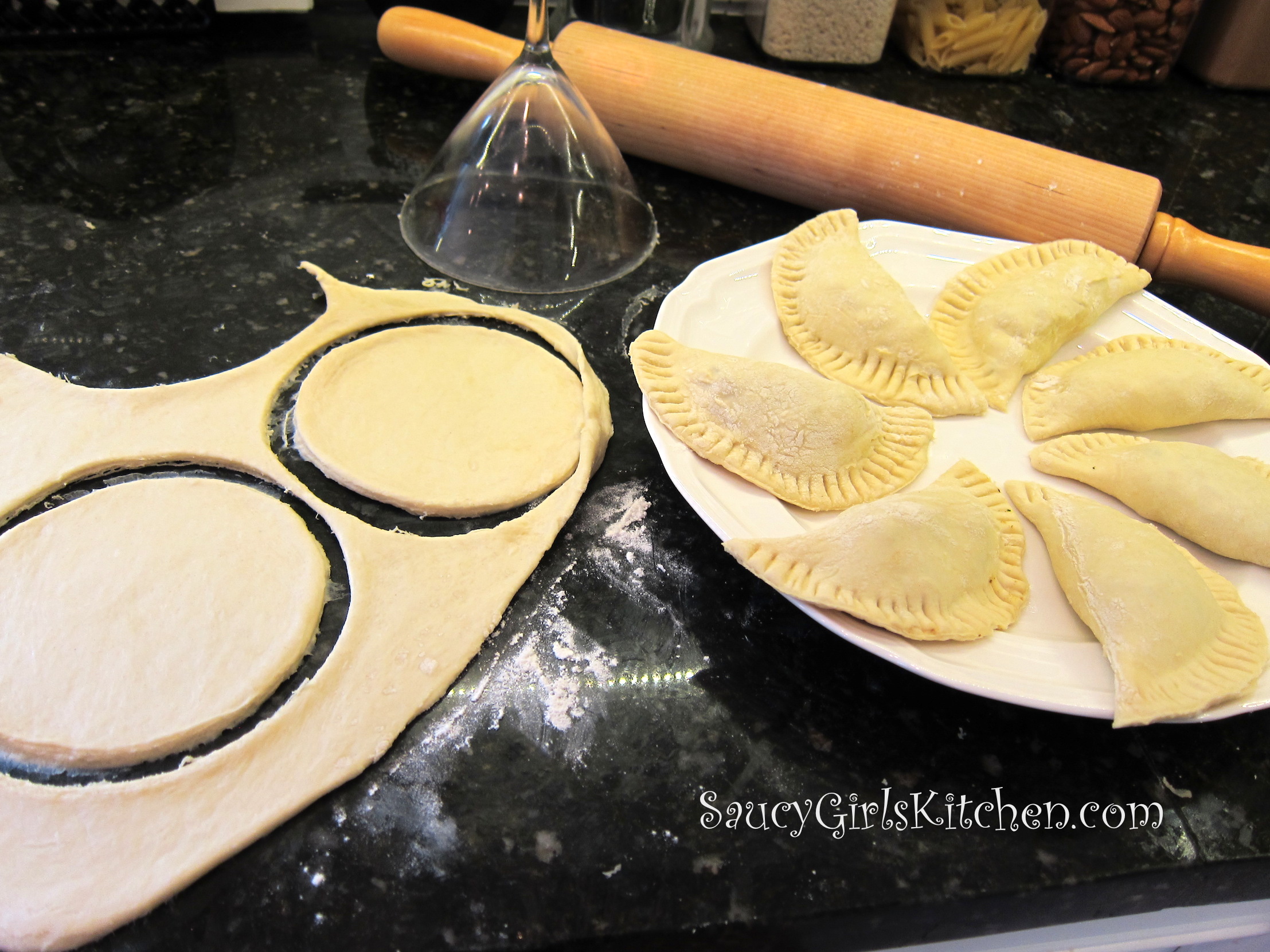 Place a heaping tablespoon of the meat filling in the center of the round.
Lightly wet the outer rim of the pastry round and fold pastry dough over, using a fork to pinch ends together and seal.
Continue until you have used all the pastry dough and filling.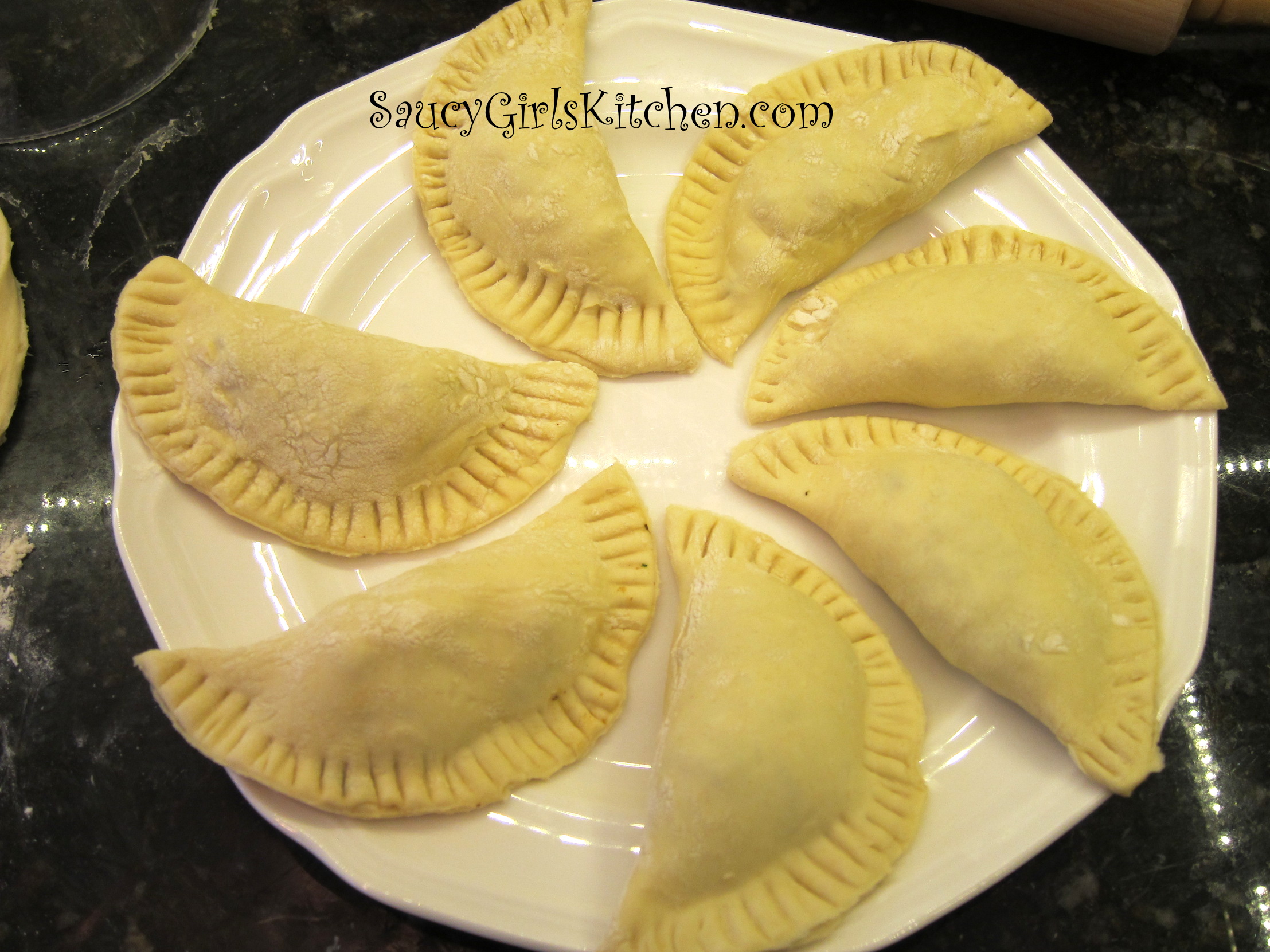 Now you have the option to bake them in the oven or fry them in vegetable oil.
Bake in a 350 oven until the pastry if lightly browned and puffed, about 20 minutes.
– – OR – –
Fry individually in hot oil for about 3 to 5 minutes, until brown and pastry dough is cooked through.
If the dough is not cooked through you can continue to cook them in a 350 degree oven for 5 minutes.
I like to serve mine with Sriracha Sauce and sour cream.
Enjoy!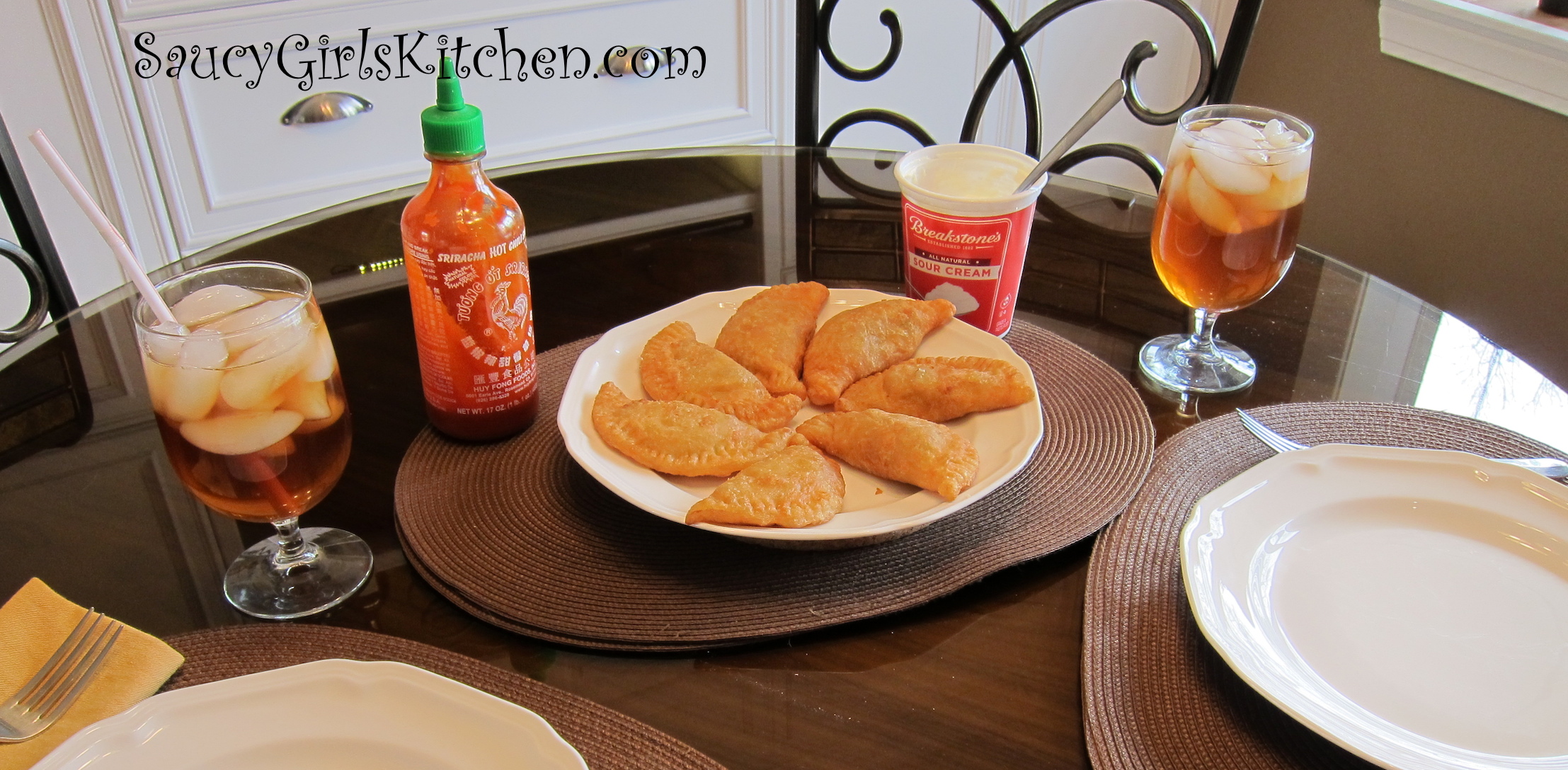 Print entire post