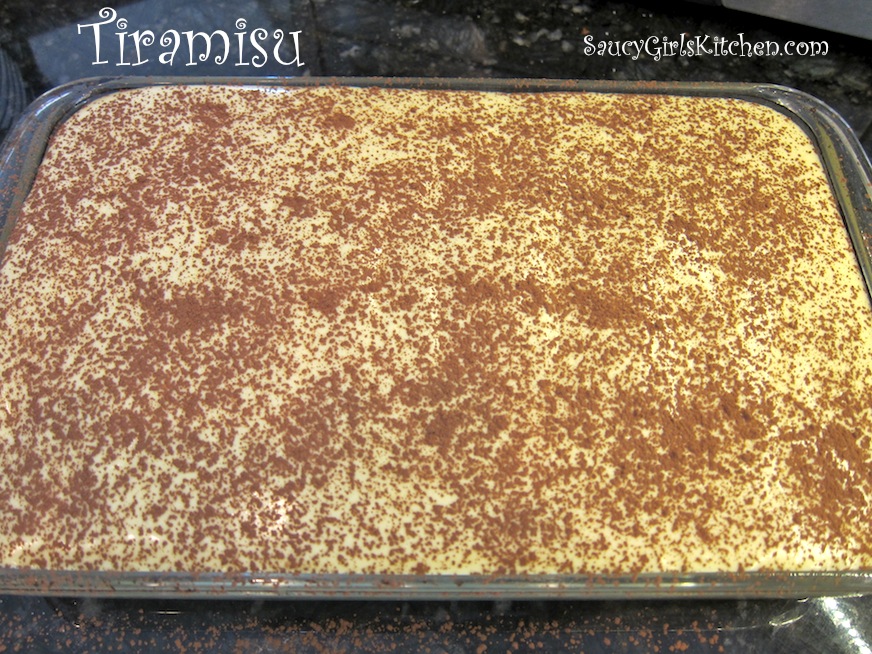 This is the best Tiramisu I've ever had ~ even if I did make it myself, I must say, it's absolutely the best! The creamy texture of the Sabayon, combined with the rich coffee and liquor taste. It's delicious and dangerous because I could not stop eating it. Just couldn't stop myself. That's why this is the type of dessert I don't make often. But I will be making it again soon when my Dad comes to town…
I can't wait to spoil him with all things Italian! 😉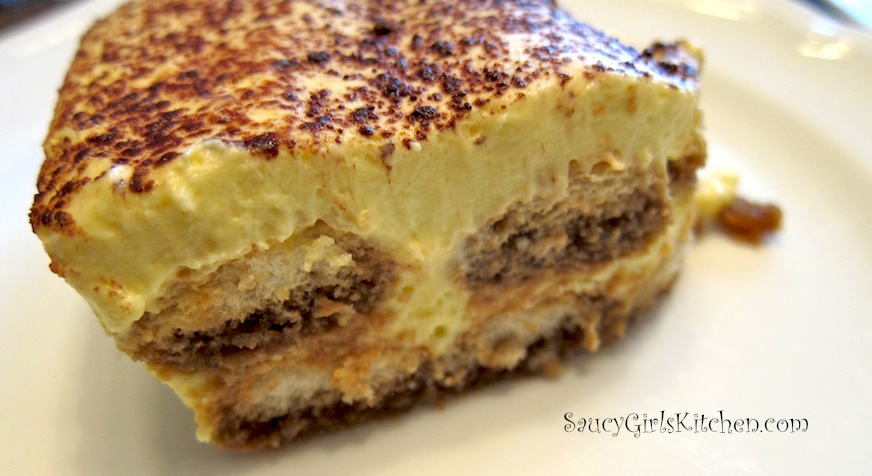 INGREDIENTS
For Sabayon:
6 Egg Yolks
1 cup Sugar
8 oz. Mascarpone, room temperature
8 oz. Ricotta Cheese, room temperature
1¾ cup Heavy Whipping Cream
2 – 7 oz. packages of Italian Ladyfingers
½ cup Cold Espresso
¼ cup Kahlua
1/4 Rum
1 Tbsp Cocoa, for dusting
METHOD
For Sabayon:
In a medium saucepan, whisk together the egg yolks and sugar.
Place in the top of a double boiler, over boiling water.
Cook for about 10 minutes, stirring constantly.
Remove from the heat and whip yolks until thick.
Add the mascarpone and ricotta to the whipped yolks, beat until combined.
In a separate bowl, whip the cream to stiff peaks.
Gently fold the whipped cream into the egg yolk mixture.
Set aside.
In a medium bowl mix the espresso, Kahlua and rum together.
Dip the lady fingers, one at a time, into the coffee mixture long enough to get them wet.
I did mine to a slow count of 6 (you don't want them soaking).
Arrange the ladyfingers in the bottom of 6″ x 9″ baking dish.
Spoon half the Sabayon over the ladyfingers.
Repeat process with another layer of ladyfingers and Sabayon.
Refrigerate for at least 4 hours or overnight.
Dust with cocoa before serving.
Enjoy!

Print entire post