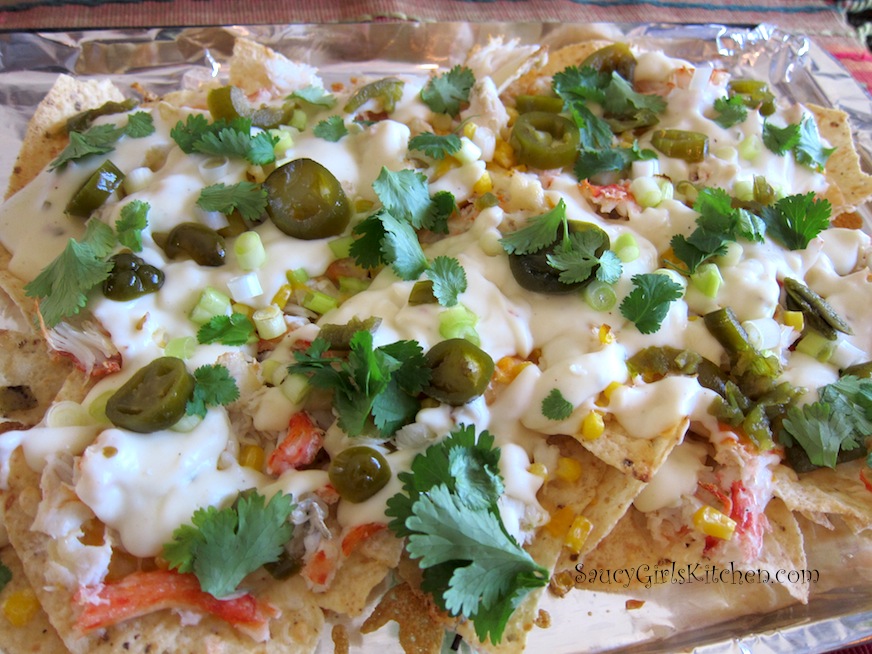 I bought some King Crab on sale. I was so excited about the reduced price ($10.00 off per pound) that I bought several pounds. I made crab cakes. I made crab soup. Hmmmm… what to do with the remaining crab? That's when the thought of crab nachos popped into my head. Oh man, they exceeded my expectations. They were beyond delicious!
Here's my recipe, no measuring required for the nachos.
INGREDIENTS
Corn Chips
Mexican Cheese Blend, shredded
Crab Meat
Scallions, sliced thin
Corn
Pickled Jalapenos (I used Uncle Gary's Candied Jalapenos)
Bechamel Sauce, recipe below
Fresh Cilantro, chopped
METHOD
Preheat oven to 350 degrees.
Place some tin foil on your baking sheet.
Start off with your favorite corn chips and place a generous layer on the baking sheet.
Top chips with a sprinkling of cheese (this will keep the chips from getting soggy).
Evenly distribute crab across the chips and cheese.
Generously cover crab with cheese.
Top with scallions, corn, and pickled jalapenos.
Place in oven for 20 minutes, or until cheese is bubbly.
Remove from oven and pour the warm Bechamel Sauce over the nachos.
Top with fresh cilantro.
Enjoy!
Pepper Jack Bechamel Sauce
INGREDIENTS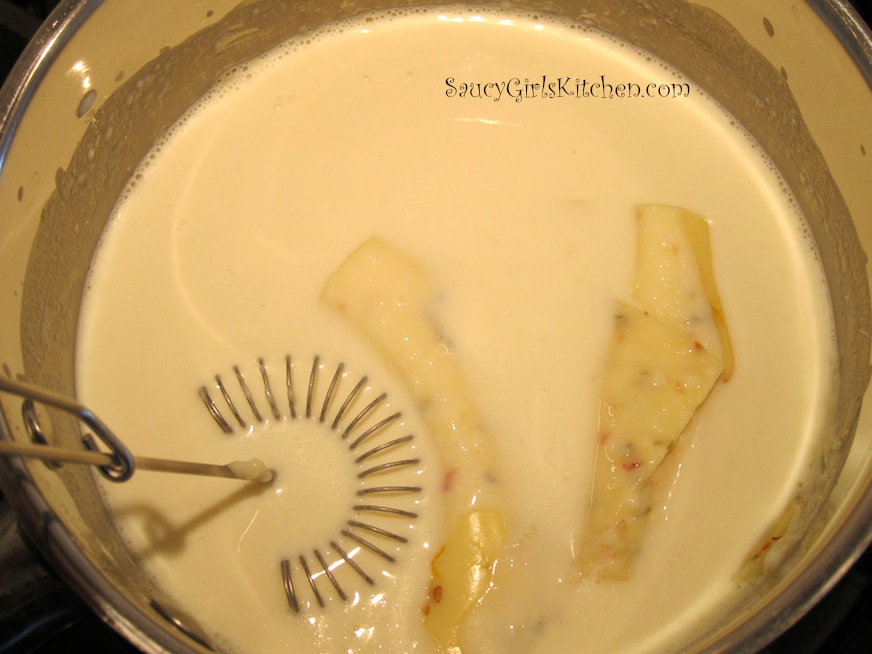 1 Tbsp Olive Oil
1 Tbsp Butter
2 Tbsp Flour
1 cup Milk
2 slices of Pepper Jack Cheese
1/4 tsp Salt
METHOD
Place olive oil and butter in a small saucepan over low heat.
Quickly whisk in the flour.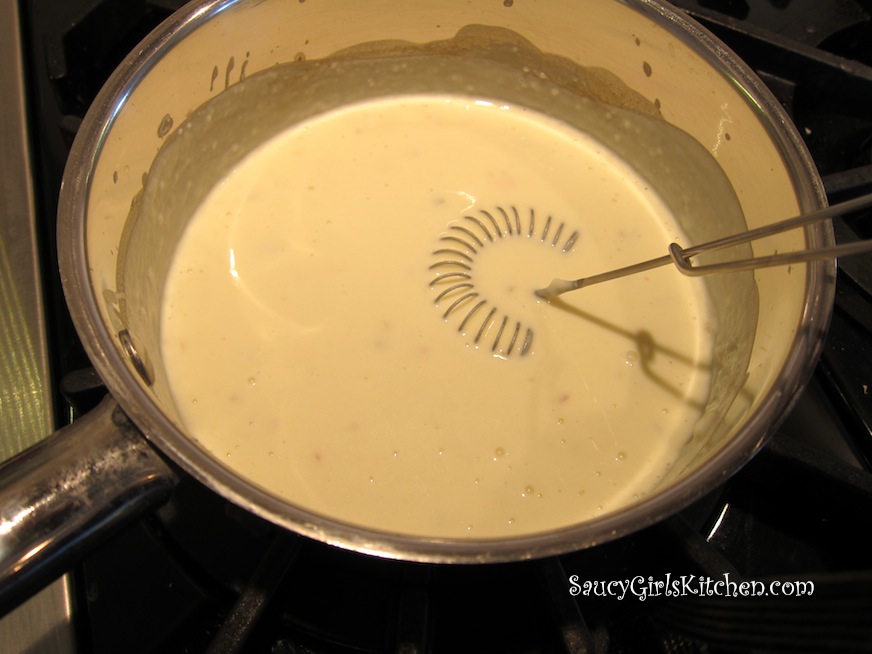 Whisk in the milk, a little at a time, until a smooth consistency is achieved.
Cook over medium low heat until it comes to a low simmer, stirring occasionally.
Place the pepper jack cheese into the hot mixture and stir until melted, combined and thickened.
Stir in the salt.
Remove from heat.
Use in the above recipe for Crab Nachos.
Enjoy!!

Print entire post