I love baking! We pretty much always have a homemade dessert or snack around. Usually it's cookies, but there's just something so satisfying about having an entire beautiful cake to enjoy.
This cake is stored in the refrigerator so it lasts for about 8 to 10 days… but if you haven't eaten it all, or think it may go bad before it's eaten, here's one of my favorite things to do! Soften a container of ice cream (whatever flavor you like). Then stir in the leftover cake, or portion of cake that you won't be eating right away. Put the cake and ice cream combination in the freezer and there you have it… a snack that won't go bad with no pressure to eat it all right away!! And it's so good!!!
INGREDIENTS
For Cake:
1 stick Unsalted Butter, softened, plus more for cake pans
1 ½ cups Sugar
3 Eggs
1 tsp Pure Vanilla Extract
1 cup Milk
2 cups Flour
1 Tbsp Baking Powder
1/2 tsp Salt
For Frosting:
1 stick Unsalted Butter, softened
4 oz. Cream Cheese, softened
5 cups Confectioner's Sugar
1/4 tsp Salt
1/4 cup Milk
1/2 tsp Pure Vanilla Extract
METHOD
For Cake:
Preheat oven to 350 degrees.
Butter two 8-inch round cake pans and dust with sugar.
In the bowl of your electric mixer, combine butter and sugar.
Cream together until light and fluffy.
Add eggs and vanilla extract.
Continue to beat together for another minute.
On low speed slowly add in the milk until combined.
Stop mixer and add in the flour, baking powder and salt.
Beat until combined.
Pour batter equally into the two prepared cake pans.
Bake for about 35 minutes, or until cakes are golden and a toothpick inserted into the center comes out clean.
Cool the cakes in the pan for 20 minutes, then turn cakes onto racks to cool completely.
Meanwhile you can make the frosting.
For the Frosting:
Mix together butter and cream cheese on medium-high speed until creamy, about 1 minute.
Reduce the speed to slow and add in the confectioner's sugar.
Add salt, milk, and vanilla and continue to beat until fluffy, about 4 minutes.
Place one cake on the cake plate and spread 1 ½ cups of frosting on top.
Place remaining cake layer on top.
Ice the top and sides of cake with remaining frosting.
Enjoy!
Note: Store cake, covered, in the refrigerator.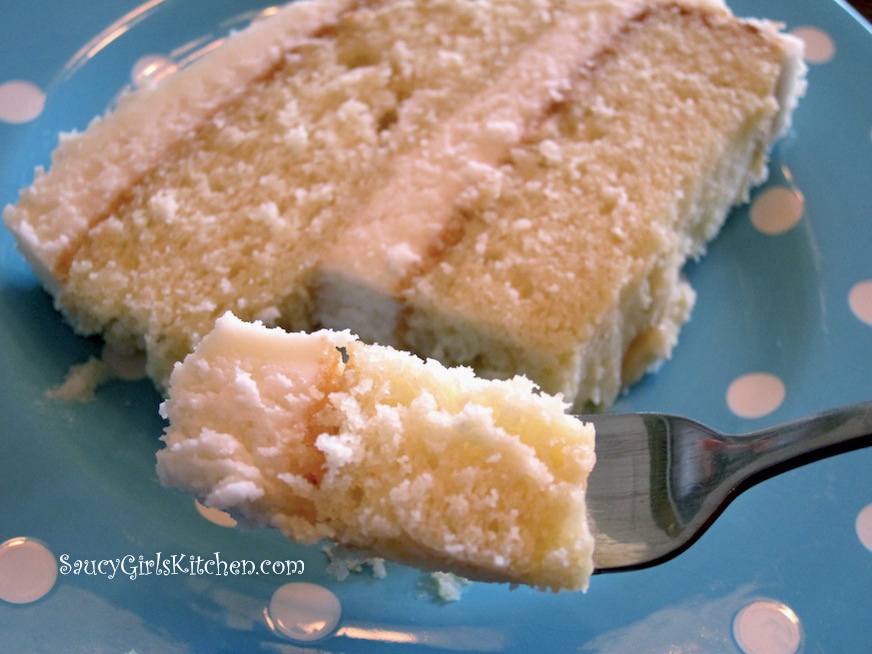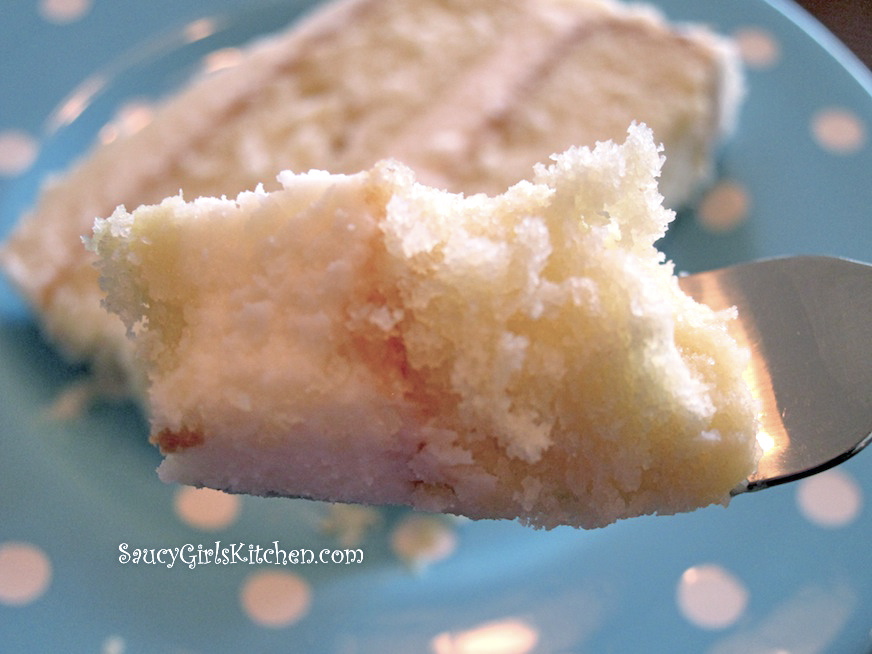 Print entire post