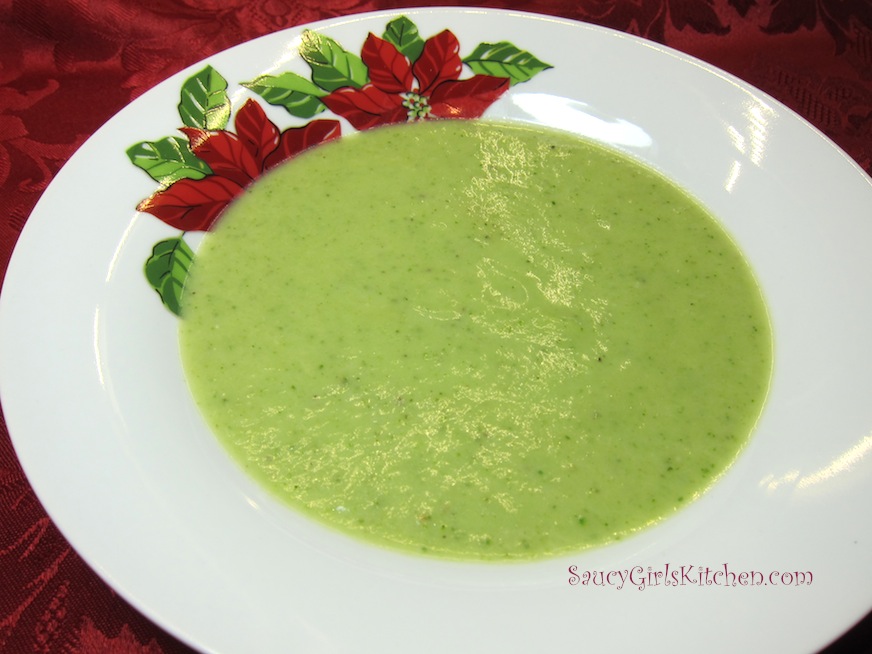 I make a lot of soup. It's easy, and satisfying… and I love it!
This is definitely one of the easiest soups and I think it's also one of the tastiest. Sometimes the simplest is the best!!
INGREDIENTS
1 lb. Broccoli, cut into 1-inch pieces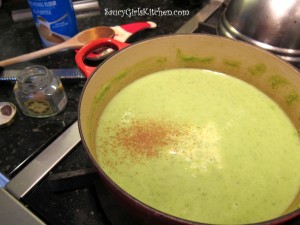 4 cups Vegetable or Chicken Broth
1 Tbsp Butter
1 tsp Flour
2 Tbsp Cold Water
1/2 tsp Salt
1/4 tsp Nutmeg
METHOD
In a large saucepan cook the broccoli in the vegetable broth until it is soft.
With a handheld emulsion blender puree the broccoli until it is smooth.
If you don't have a handheld blender, puree the broccoli in the food processor until smooth, and pour it back into the saucepan.
In a small bowl mix the flour with the 2 tablespoons of cold water until no lumps remain.
Add the flour mixture into the saucepan with the broccoli.
Stir in the butter, salt, and nutmeg.
Taste and adjust seasoning, if desired.
Enjoy!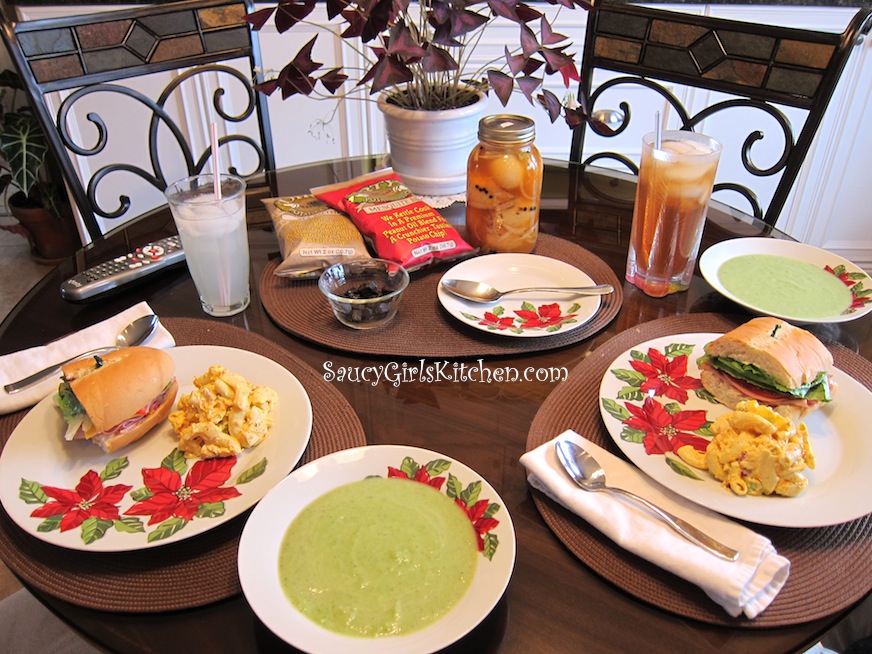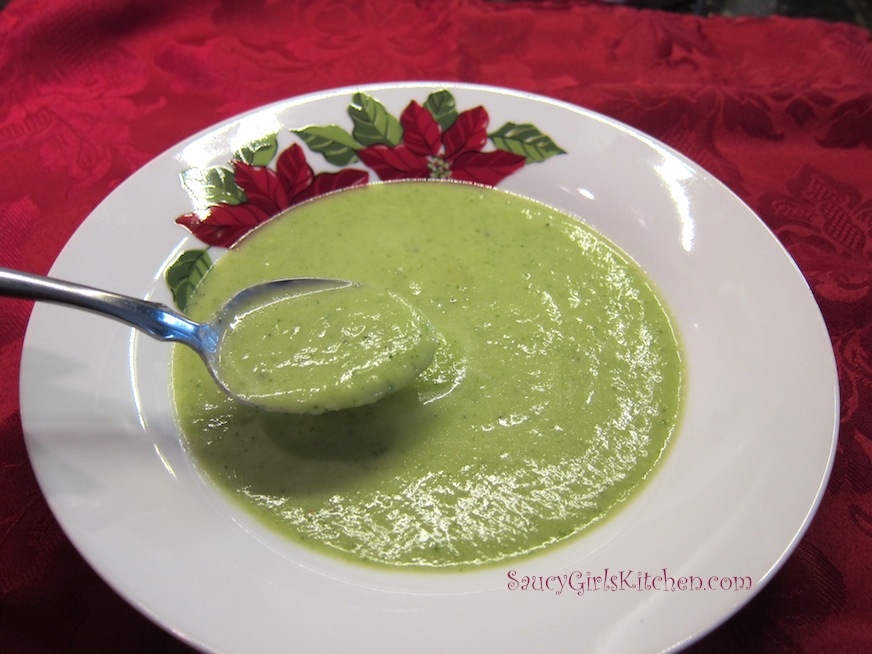 Print entire post