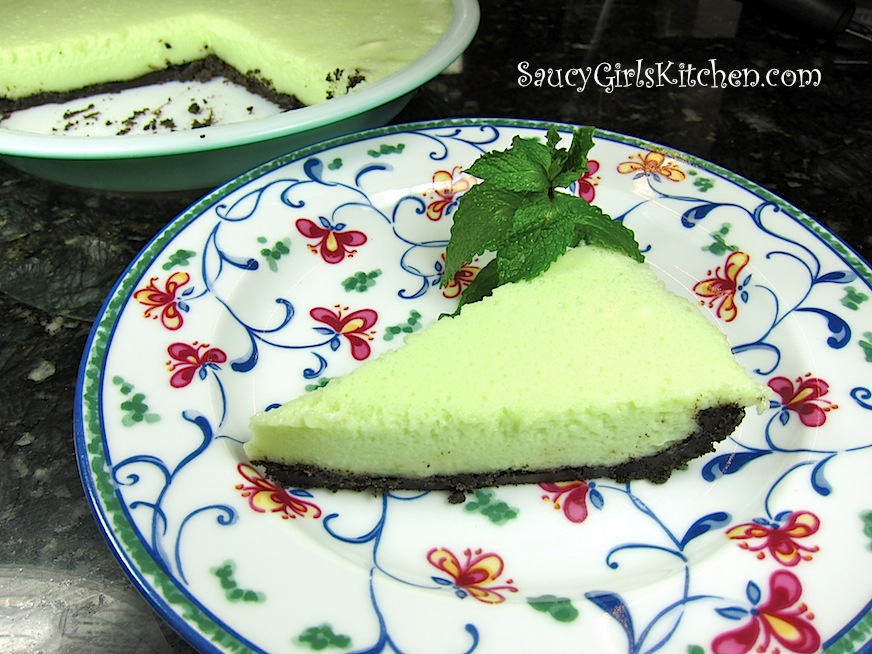 I never used to like Mint, except for candy canes and tea… but for the last couple of years I actually crave mint things and love them! That being said, I recently bought a package of Mint Oreo Cookies. I don't usually buy cookies, because I'm baking them at home, but Oreo's are my exception (and the Pepperidge Farm Sausalito Cookies).
Anyway, back to the subject of Mint! When I tasted the Mint Oreo Cookies, I immediately started thinking about what a great pie crust they would make. And they did. But the filling is what is really special. First of all, because it's super simple, but also it's only 4 ingredients. The texture is a combo of jello and pudding. It's creamy and rich, yet with a light texture. I think this is my new favorite!!
Now that I've made this recipe with mint, I'm already thinking of other combinations… because I'm in love with the filling of this pie!! If you give my recipe a try, you'll see what I mean!
INGREDIENTS
For Crust:
3 Tbsp Butter, melted
20 Oreo Mint Cookies
For Filling:
2 cups Half & Half
4 cups Marshmallows
1/8 tsp Pure Peppermint Extract
3 drops Natures Flavors Natural Green Food Coloring
METHOD
For Crust:
Place the Oreo Mint Cookies in the food processor.
Process until fine crumbs.
Pour in the butter and continue to pulse until blended.
Press the cookie mixture evenly into the pie pan to form the crust.
Set aside.
For the Filling:
Place Half & Half in a medium saucepan over medium heat.
Once Half & Half is hot, reduce heat to low and add in half of the marshmallows.
Stir as the marshmallows melt.
Add in the balance of the marshmallows and stir until they're all melted.
Remove from heat and stir in the peppermint extract and green food coloring.
Allow marshmallow mixture to cool in the pan for about 20 minutes.
Then pour into the cookie crust and place pie in the freezer for 30 minutes.
Then move pie to the refrigerator to store.
Serve cold.
Enjoy!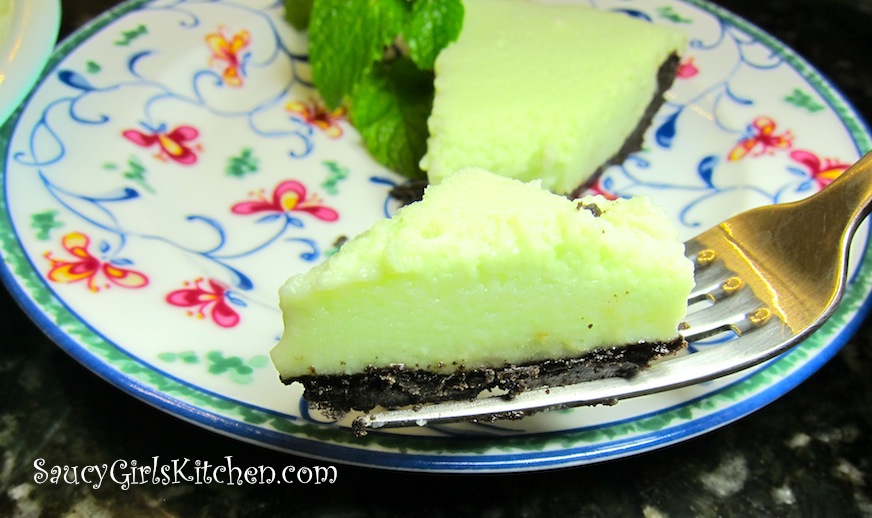 Print entire post