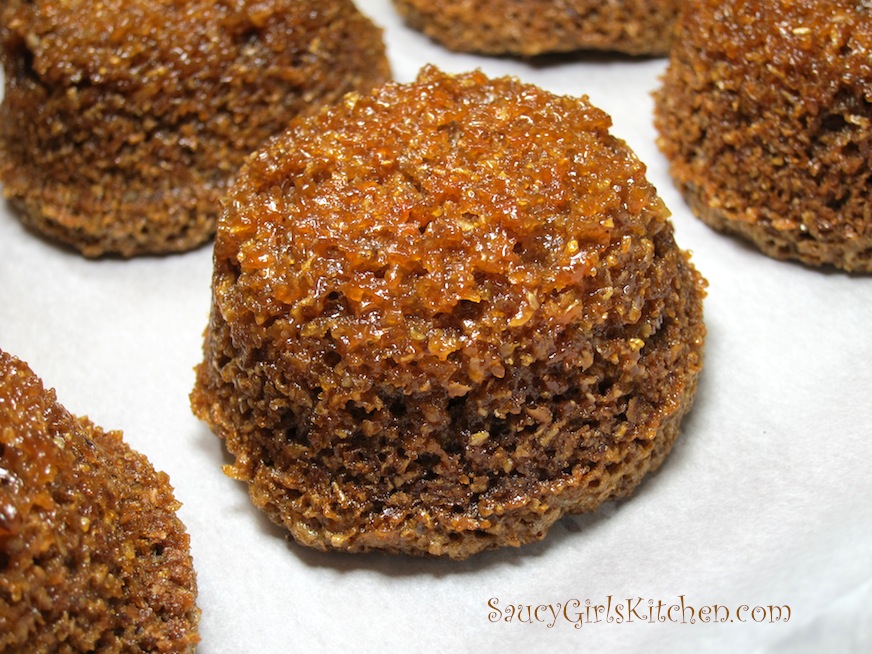 When we lived in Los Angeles I would buy bran muffins from Il Fornaio, they were so good. Then we moved to Tennessee, and I started buying bran muffins from Mimi's Restaurant. My husband likes to have a bran muffin every morning for breakfast before work (during the week). Not only does he love the bran muffins from Mimi's, but I love them, too. They're so good and now I can make them at home! This recipe is the closest I've come in my experimentations, so I thought I'd share it with you.
Makes 12 regular sized muffins
INGREDIENTS
1/2 cup Milk
1/3 cup Raisins
1/3 cup dark Brown Sugar
1/4 cup Honey
2 Tbsp Molasses
1/4 cup Vegetable Oil
1 Egg
1 cup Flour
1 cup Wheat Bran
4 Tbsp Pecan meal (or just finely grind up some pecans)
1/4 tsp Baking Powder
1 tsp Baking Soda
1/4 tsp salt
Glaze:
3 Tbsp Butter, melted
3 Tbsp Sugar
3 Tbsp dark Brown Sugar, packed
2 Tbsp Honey
2 tsp Water
METHOD
Preheat oven to 350 degrees.
Blend milk and raisins together until a paste is formed.
Place the milk/raisin mixture into the bowl of your electric mixer, or a large bowl.
Add in the brown sugar, honey, molasses, vegetable oil and egg.
Mix on medium speed until everything is well blended.
Stop your mixer and add in the flour, wheat bran, pecan meal, baking powder, baking soda and salt.
Mix just until moistened.
Quickly make the glaze:
In a small, microwaveable bowl, melt the butter for 40 seconds until melted and hot.
Add in the sugar, brown sugar, honey and water.
Stir until everything is melted and it becomes the consistency of caramel.
Place about 1 tablespoons of the glaze into each of the 12 muffin tins, dividing the glaze evenly among the tins until there is no glaze left.
Fill the muffin tins 2/3 full.
Do not overfill the muffin cups, there should be exactly enough batter for 12 perfect muffins.
Bake for 20 minutes, until a toothpick inserted in the center comes out clean.
Immediately invert the baked muffins onto a foil or wax paper covered baking sheet to cool.
Enjoy!
Note: These muffins will keep in the refrigerator, in an airtight container for a week to 10 days. Or you can place them in a freezer bag and keep them in the freezer for up to 3 months.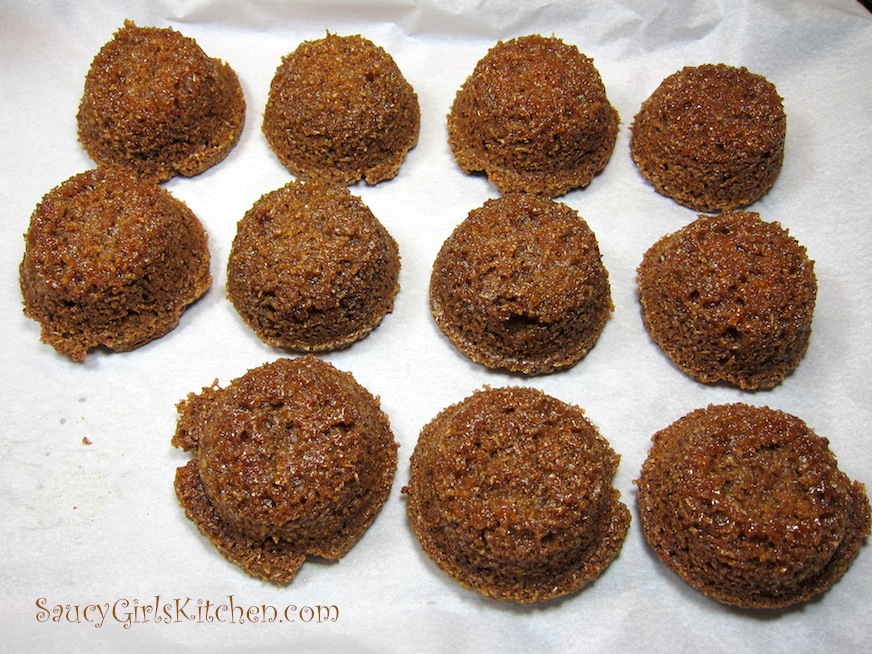 Yep, one muffin is missing! I couldn't resist and had to have a nice warm one fresh outta the oven. So good!!

Print entire post