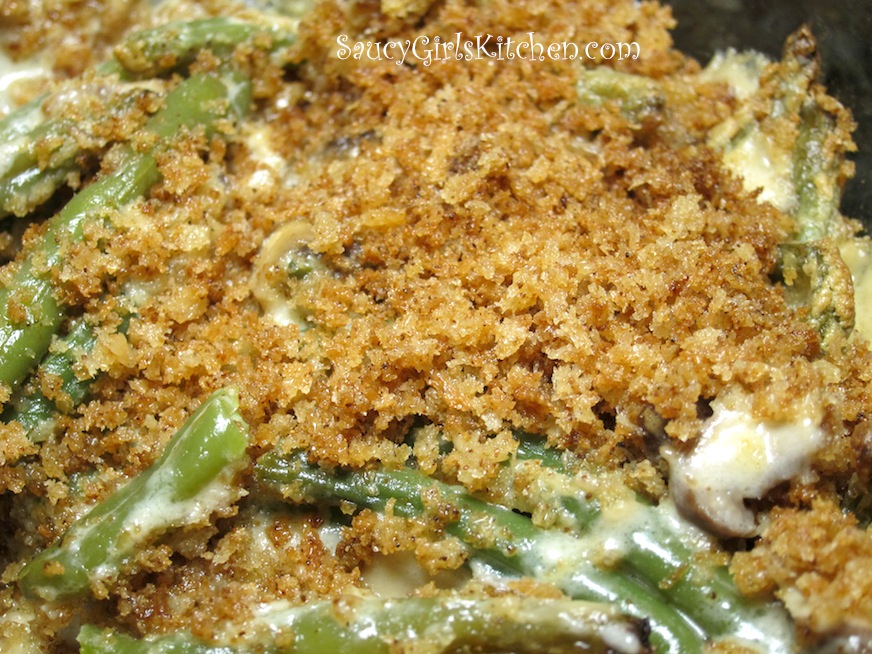 Fall is upon us and the holidays are right around the corner. It's my favorite time of year. If you're like me, you grew up with certain family traditions and favorites at the holiday table. I always remember Green Bean Casserole being served, and I know I'm not alone in that! In my opinion, it was one of the yummiest items on the table. I loved the flavors of the green beans, cream of mushroom soup, and crispy fried onion topping… but that was when I was a little girl and didn't cook for myself. Nowadays, I duplicate all those flavors using fresh ingredients. And you know what?? It's even better!!
I made this as a side dish the other night and my husband and I, both agreed we would have been happy just eating the Green Bean Casserole as our entire dinner!  😉
INGREDIENTS
1 lb. fresh Green Beans
3 Tbsp Butter or Olive Oil (or a little of each)
6 to 8 Mushrooms, thinly sliced
1/2 tsp Salt
2 Tbsp Flour
1/3 to 1/2 cup Cream, Half & Half, or Milk (or "milk" of your choice)
A couple grinds of Fresh Black Pepper
Crumb Topping:
2 Tbsp Butter
1 Tbsp Olive Oil
1  to 2 tsp Onion Powder (not onion salt!)
1/4 tsp Salt
1/2 cup Panko
METHOD
Preheat the oven to 350 degrees.
Boil or steam green beans until tender.
Set aside.
Add butter or olive oil to a heavy saucepan.
Add the mushrooms and salt.
Saute the mushrooms over medium heat until soft, about 7 minutes.
Turn heat to low.
Sprinkle the flour over the mushrooms and stir to combine.
Slowly add in the milk, stirring constantly to avoid lumps.
Stir in the black pepper.
Stir in the green beans.
Place mixture into a casserole dish.
Set aside.
Prepare Crumb Topping: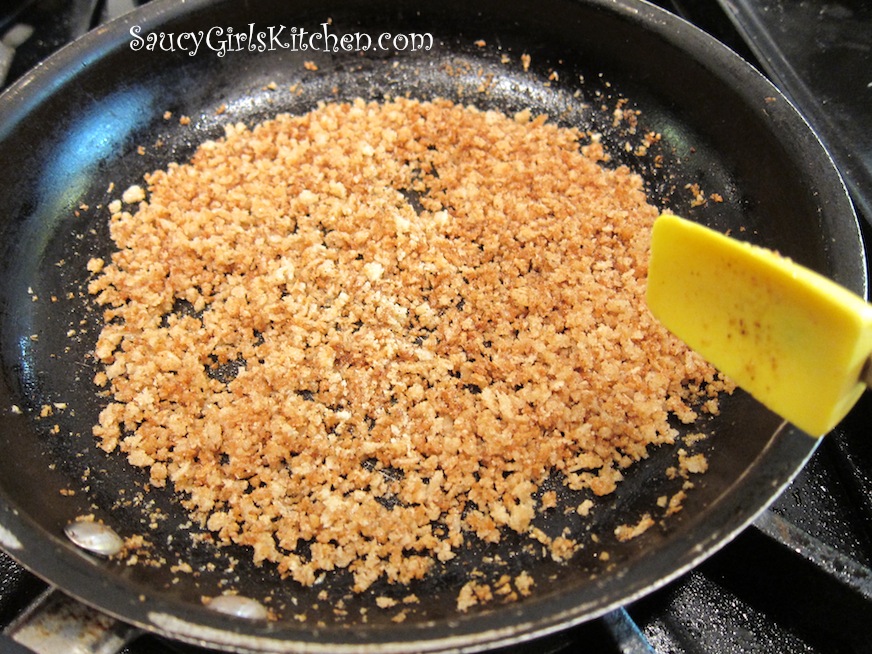 Heat butter and olive oil in a medium saute pan over medium high heat.
Stir in the onion powder and salt.
Add the panko and stir until it is coated with the butter mixture.
Continue to stir until the panko is lightly toasted.
Sprinkle crumb topping evenly over the top of the green beans.
Bake for about 12 to 15 minutes, until heated through and bubbly.
Enjoy!

Print entire post