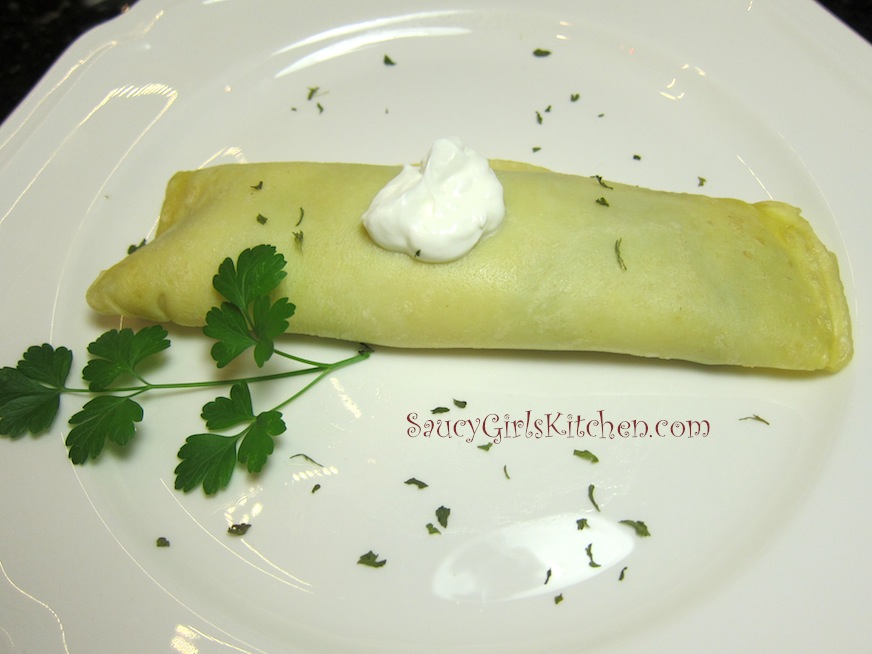 Crepes are super easy to make. They may be intimidating for some people, but once you've made them you won't believe how super simple they are.
The great thing about crepes is you can make them ahead of time. Then when you're ready you can fill them with whatever you'd like. I filled some of our crepes with Havarti Cheese, Spinach, and sauteed Mushrooms. They were delicious.
When we wanted something sweet, I sprinkled some powdered sugar on the inside of a crepe, and put some sliced banana and Nutella inside. Yummy!
It's hard to go wrong with crepes! They're so versatile, perfect for breakfast, lunch, dinner, dessert, appetizers, and snacking.
Makes about 12 crepes.
INGREDIENTS
2 Eggs
3/4 cup Milk
1/2 cup Water
1 cup Flour
3 Tbsp Butter, melted
Butter, for coating the pan
METHOD
Place the eggs, milk, water, flour and 3 tablespoons of melted butter in the blender.
Blend for 10 seconds.
Pour batter into a small bowl, cover, and put in the refrigerator for 30 minutes.
Heat an 8″ non-stick skillet over medium heat and coat pan with butter.
Pour 3 tablespoons of batter into the center of the pan, tilt the skillet and swirl to spread evenly.
Cook until the top of crepe appears set, about 1 minute.
Run your spatula around the edge of the crepe to loosen it from the pan.
Slip spatula under crepe to gently flip the crepe over.
Continue to cook for another 10 to 20 seconds.
Transfer the cooked crepe to a plate, and cover.
Brush pan with more butter and repeat with the remaining batter, lightly buttering the pan before each crepe.
Continue until all batter is gone.
Fill crepes with whatever you'd like.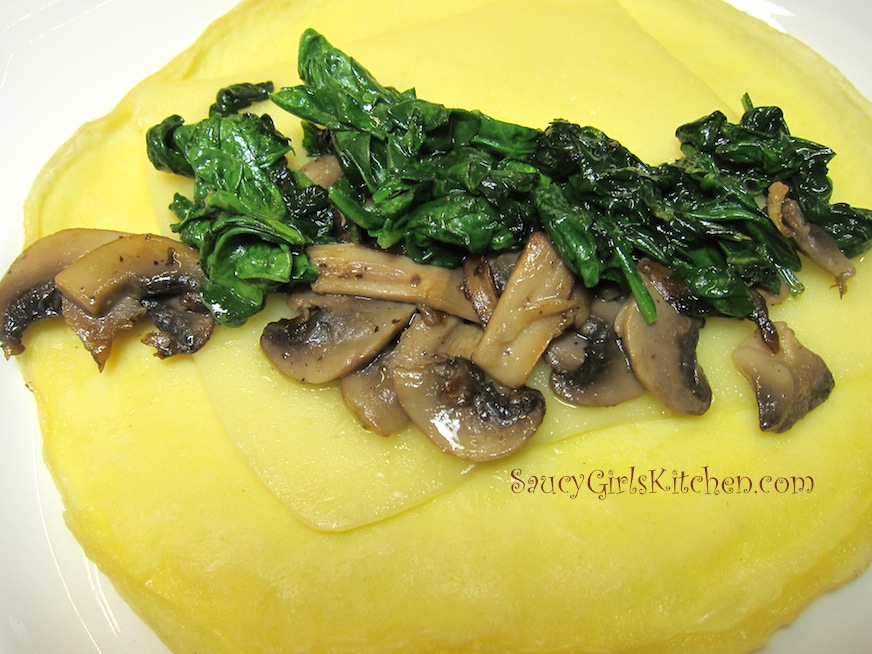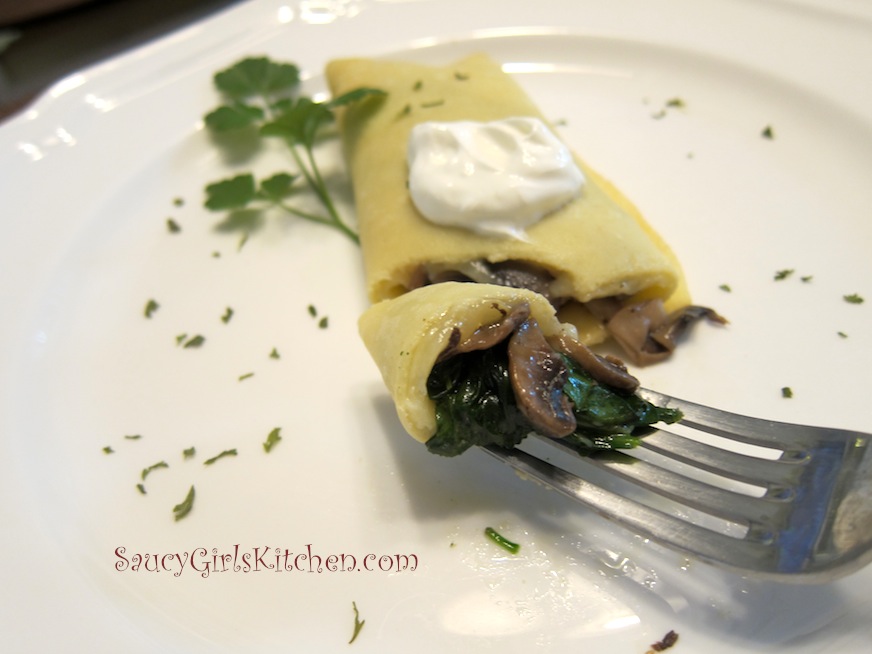 NOTES:
Crepe batter will keep for up to 48 hours in the refrigerator.
If you're making the crepes ahead of time, after they have cooled you can stack them and store in sealable plastic bags. They will store in the refrigerator for several days or in the freezer for up to two months. If using frozen crepes, thaw them before gently peeling apart.
Suggestions for Savory Variations:
To add to batter:
– Add 1/4 teaspoon salt.
– Add 1/4 cup of your favorite chopped fresh herbs.
– Add a little spinach or sun-dried tomatoes.
Filling suggestions:
– Cheese
– Ham
– Scrambled eggs
– Cooked Veggies: mushrooms, spinach, onion, broccoli, artichokes, eggplant,
Suggestions for Sweet Variations:
To add to batter:
– Add 2 tablespoons sugar.
– Add 2 teaspoons of lemon.
– Add 1 teaspoon vanilla extract or 2 tablespoons of your favorite liqueur.
– For chocolate crepes, add 2 tablespoons of cocoa powder.
Filling suggestions:
– Fruits: strawberries, peaches, raspberries, banana, plums, blueberries, blackberries,
– Whipped Cream
– Preserves/Jam
– Custard/Pudding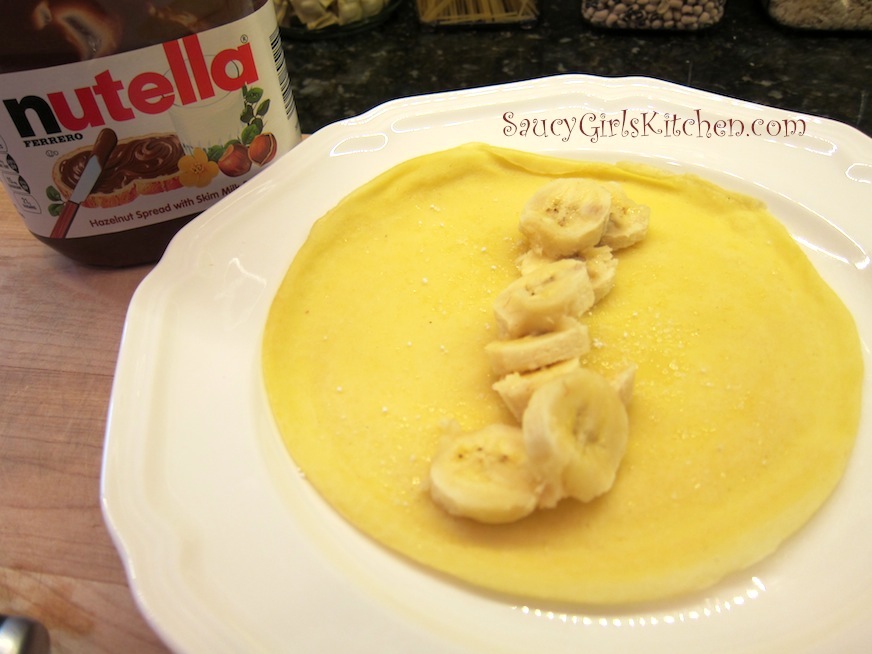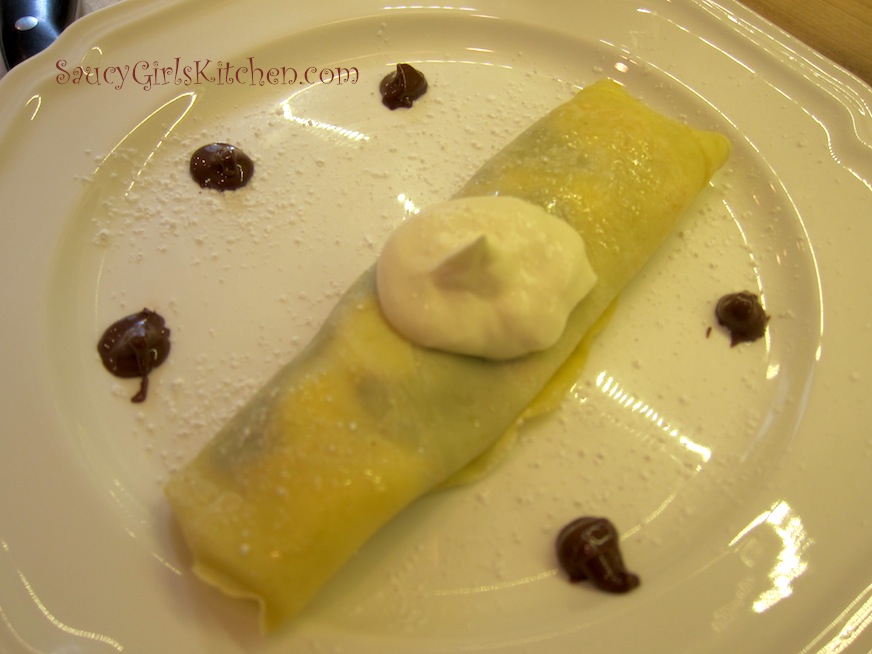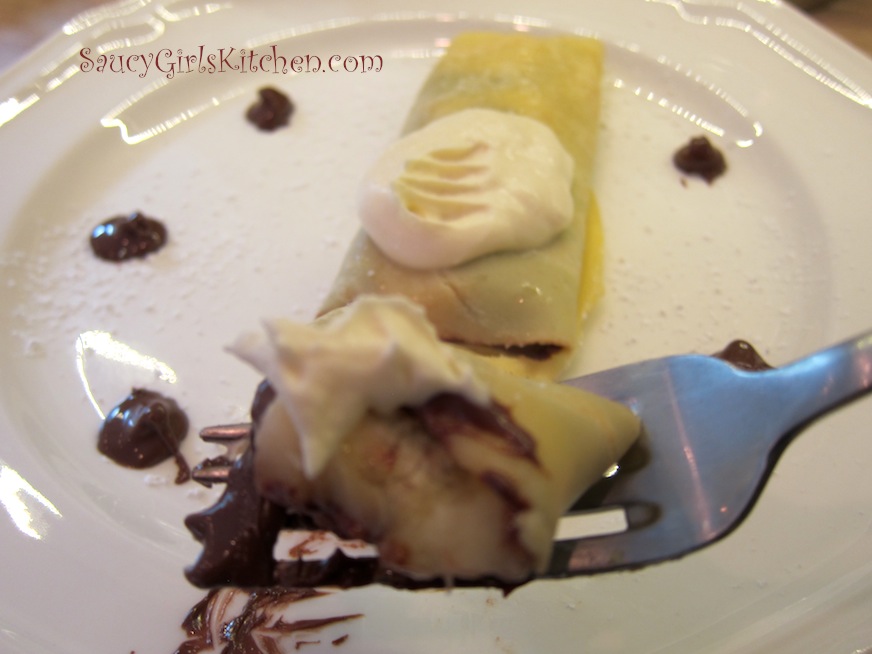 Print entire post