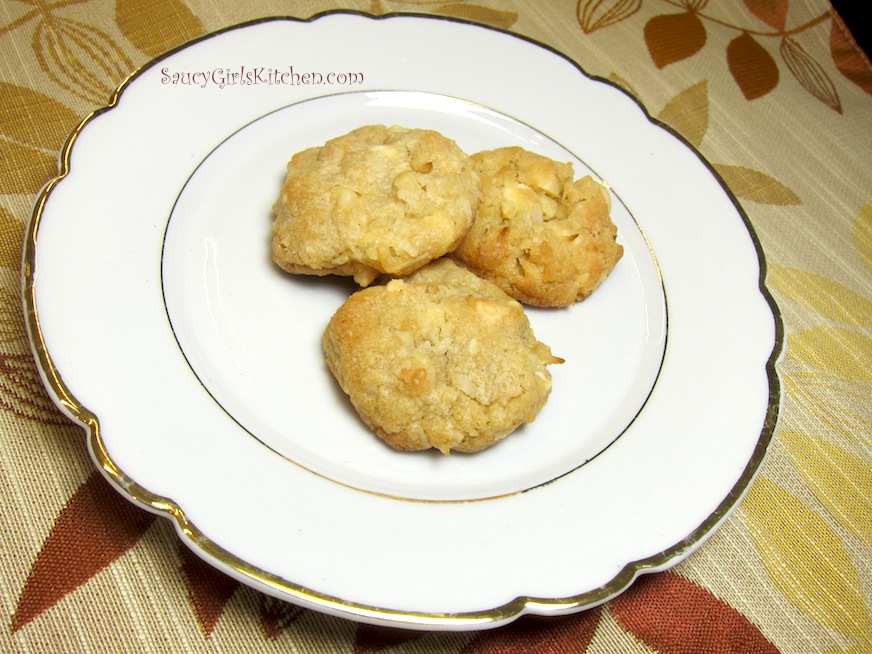 Delicious dense and chewy, these cookies are incredible. I love the combination of coconut and macadamia nuts… throw in some white chocolate chips and you're in for a real treat. These cookies are super easy to make!
Makes about 3 dozen cookies
INGREDIENTS
1 ½ sticks Butter, softened
¾ cup Brown Sugar, packed
1/3 cup Granulated Sugar
1 tsp Pure Vanilla Extract
1 Egg
1 2/3 cup Flour
¾ tsp Baking Powder
½ tsp Baking Soda
½ tsp Salt
2 cups White Chocolate Chips
1 cup Coconut
¾ cup Macadamia Nuts, chopped
METHOD
Preheat oven to 375 degrees.
In a large bowl, beat the butter, sugars and vanilla until light and creamy.
Add in the egg until blended.
Stop the electric mixer and add in the flour, baking powder, baking soda and salt.
Mix on medium just until blended.
Stir in the white chocolate chips, coconut and macadamia nuts.
Drop by rounded tablespoon onto an ungreased baking sheet (I use a silpat).
Bake for about 8 minutes, or until the edges are lightly golden.
Remove from oven and allow to remain on the baking sheet for another 2 minutes.
Transfer cookies to baking sheet and allow to cool completely.
Enjoy!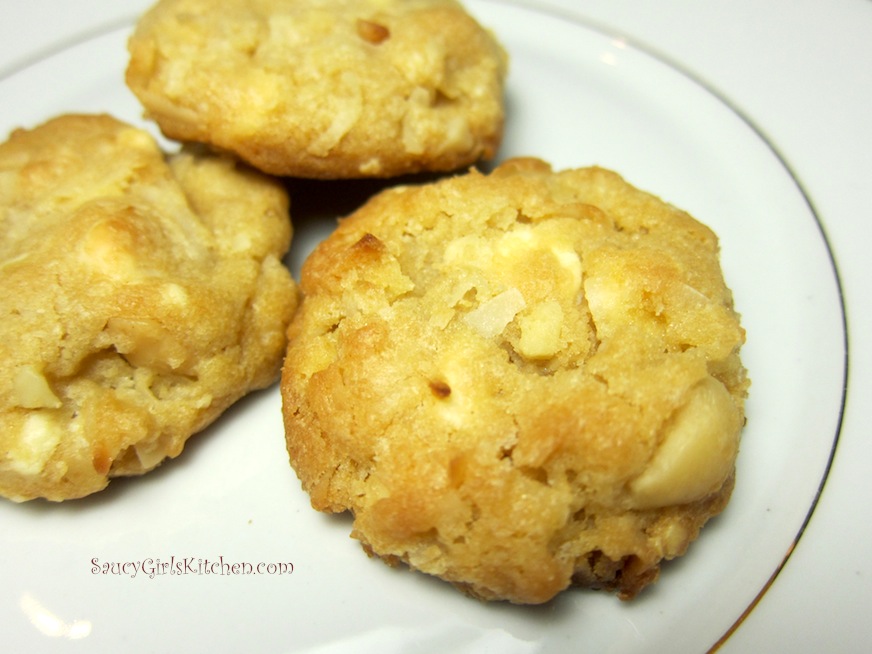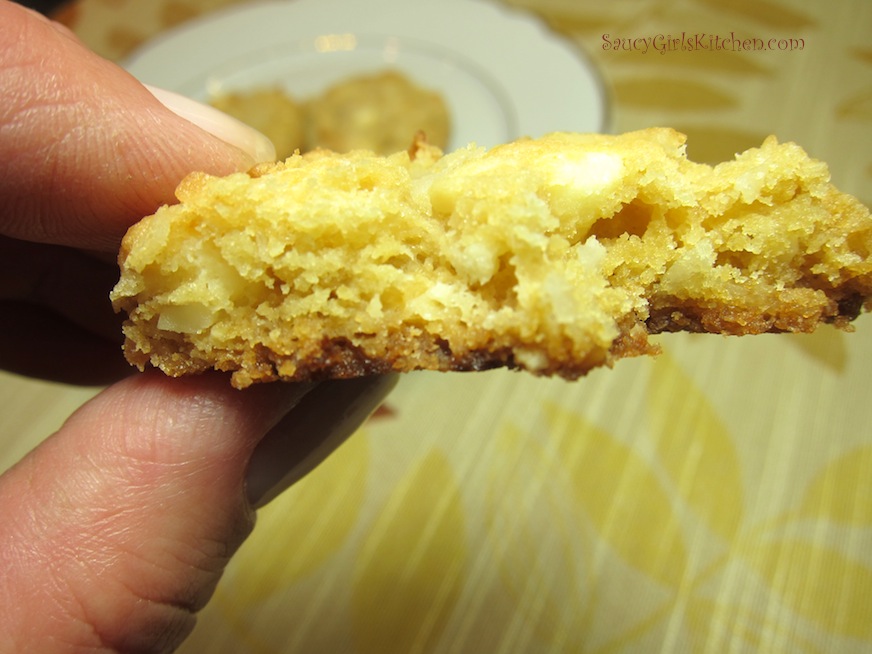 Print entire post