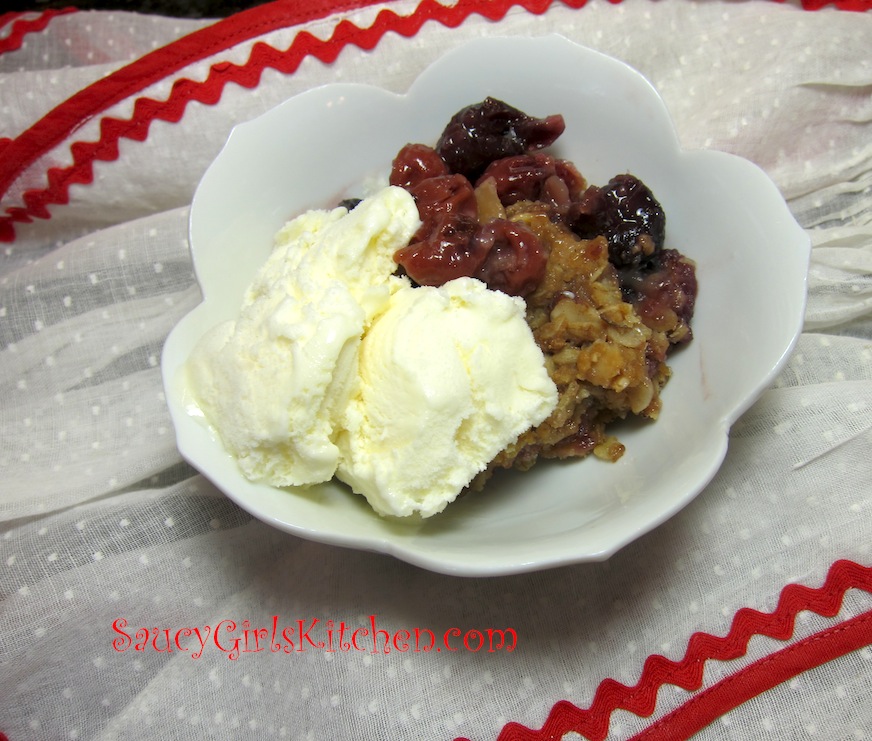 The scent of this Almond Cherry Crisp baking filled the house. We couldn't wait to get a warm scoop of the Crisp with a cold scoop of Vanilla Frozen Yogurt. It was so good. I love the flavor of the slivered almonds in the crust, and the additional almond flavor in the syrup. It's amazing how it enhances the cherry flavor!
INGREDIENTS
Crumb Crust & Topping:
1 cup Oats, toasted
½ cup slivered Almonds, toasted
¾ cup Flour
1 cup Brown Sugar
½ cup Butter, melted
Fruit:
4 cups pitted Cherries (fresh, canned, or frozen)
Syrup for Filling:
1/2 cup Sugar
1 Tbsp Cornstarch
1/2 cup Water
¼ tsp Pure Almond Extract
METHOD
Preheat oven to 350 degrees.
Toast the oats and almonds for 8 minutes.
In a large bowl combine the oats, almonds, flour, and brown sugar.
Stir in the melted butter, mixing thoroughly.
Place half of the mixture into the bottom of a 8" or 9" pan or your choice.
Cover the crust with the cherries (minus any excess juice).
Next you can make the syrup for filling.
Combine sugar and cornstarch in a medium saucepan.
Stir in the water and cook over medium high heat until it comes to a boil.
Lower heat to medium and allow to boil for 3 minutes.
Remove from heat and stir in the almond extract.
Pour the hot sauce over the cherries.
Top cherries with the rest of the oatmeal crumb topping.
Cook for 45 to 50 minutes until it's golden and bubbly.
Serve warm with vanilla ice cream, frozen yogurt, or fresh whipped cream.
Enjoy!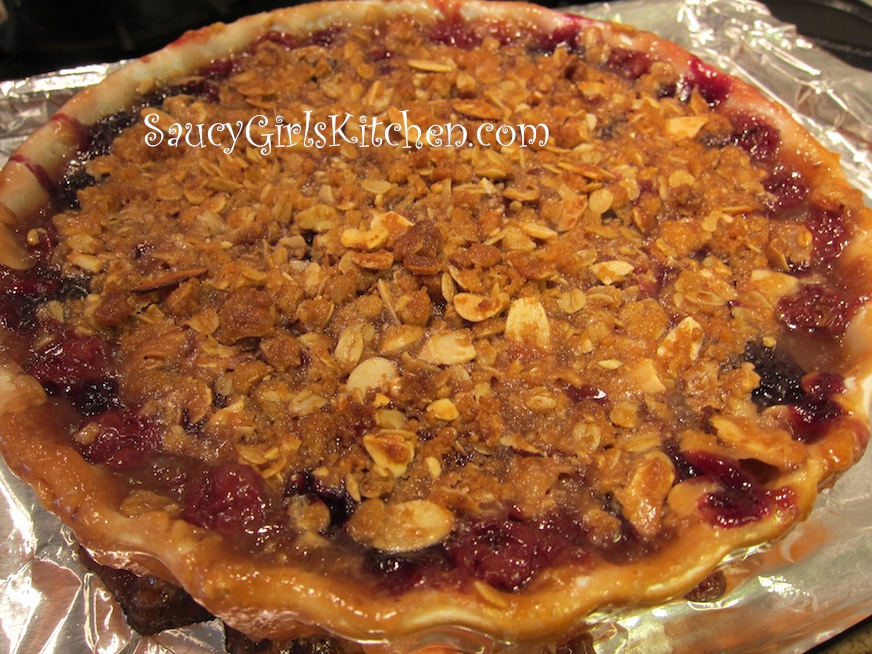 Print entire post