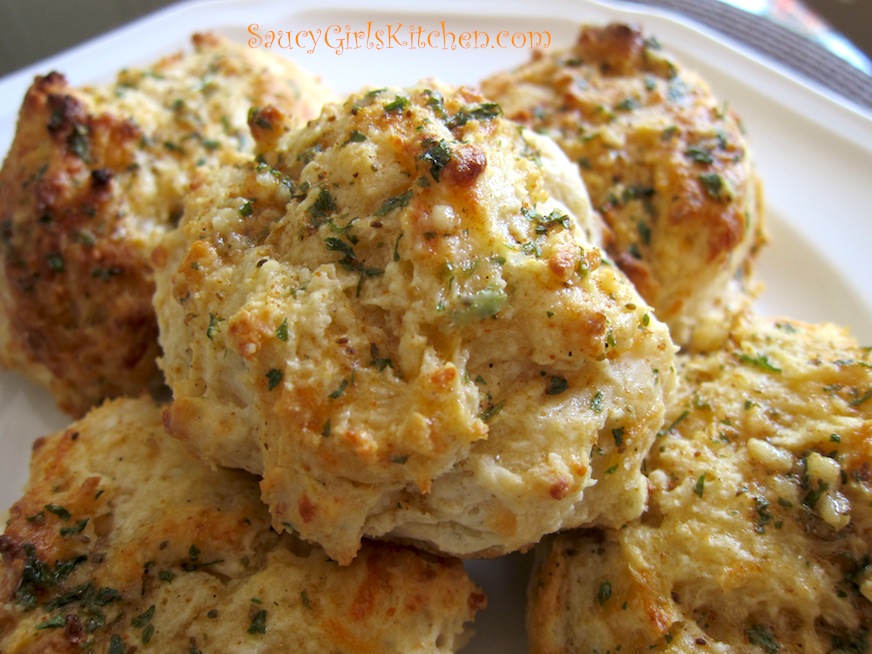 The other day while going through some old recipes, I found a hand written recipe that I had perfected years ago… it was for the Cheddar Bay Biscuits at Red Lobster. Even though I haven't been to a Red Lobster in years, the one thing I remember liking at the restaurant is their biscuits. I think what I really loved about the flavor of the biscuits was the Old Bay Seasoning, … which is why they call them Cheddar "Bay" Biscuits.
We enjoyed them with a cup of Homemade Tomato Soup. It was perfection!
INGREDIENTS
For Biscuits:
2 cups Flour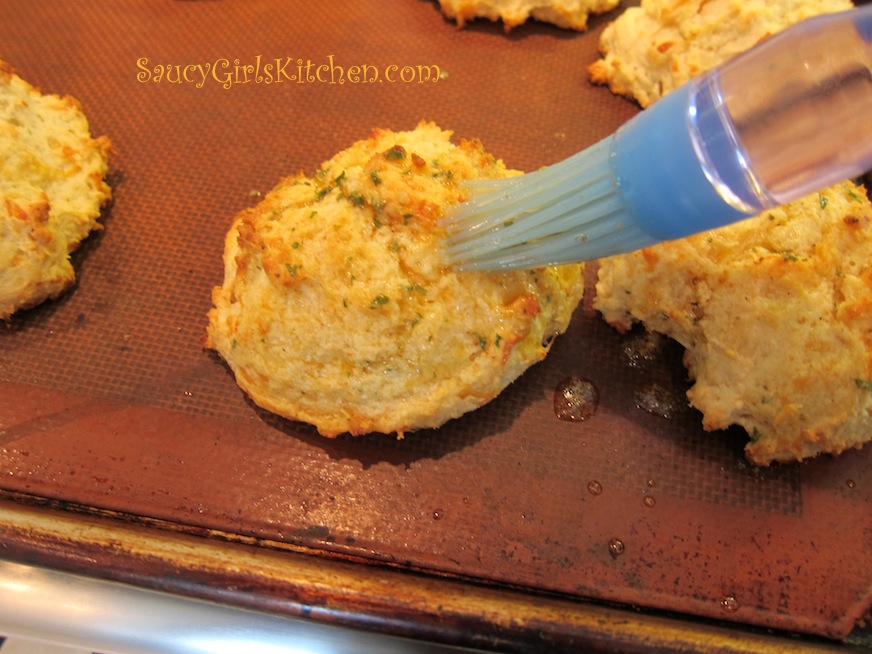 4 tsp Baking Powder
1/2 tsp Baking Soda
3/4 tsp Salt
¼ tsp Garlic Powder
4 Tbsp Butter, cold
1 cup Buttermilk, chilled
1 cup Cheddar Cheese, shredded
Butter Topping:
3 Tbsp Butter, melted
2 cloves of Garlic, minced
1 tsp Parsley Flakes
½ tsp Old Bay Seasoning
METHOD
Preheat oven to 450 degrees.
In a large bowl combine flour, baking powder, baking soda, salt, garlic powder, and butter.
Be sure your butter is cold, and working quickly with your hands, work the butter into dry ingredients until mixture gets crumbly.
Add the chilled buttermilk and cheddar cheese.
Stir just until the dough comes together.
The dough will be wet.
Drop the biscuits into an approximate ¼ cup mound onto a baking sheet.
Continue the process until all the dough has been used.
Bake for about 15 minutes, or until biscuits are lightly golden.
While the biscuits are baking you can prepare the butter topping.
In a small saucepan melt the butter, garlic, parsley, and old bay seasoning.
Allow to simmer for a minute or two, until the garlic is tender.
Set aside.
When the biscuits are done baking, remove from oven and immediately brush with the butter mixture.
Enjoy warm.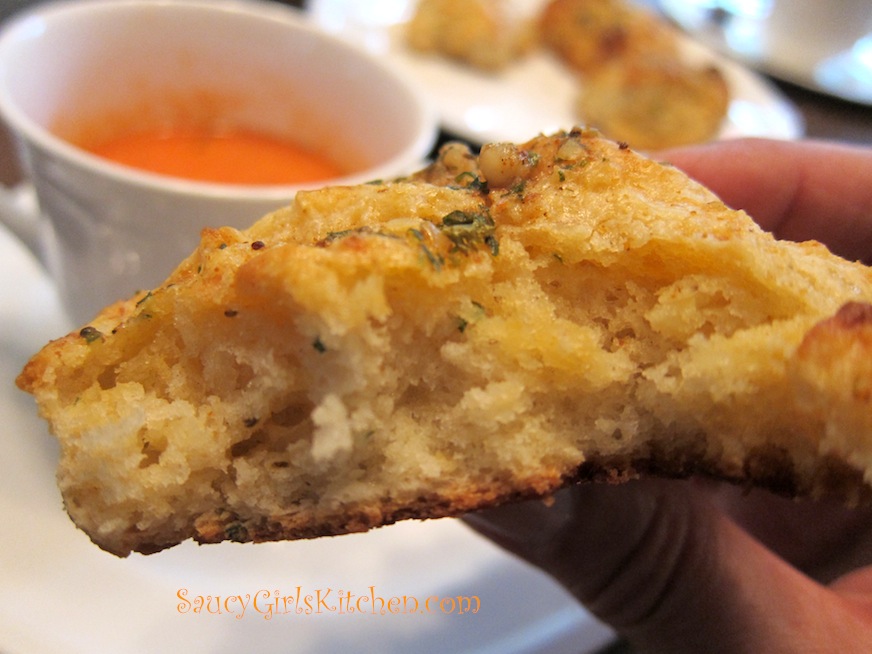 Print entire post