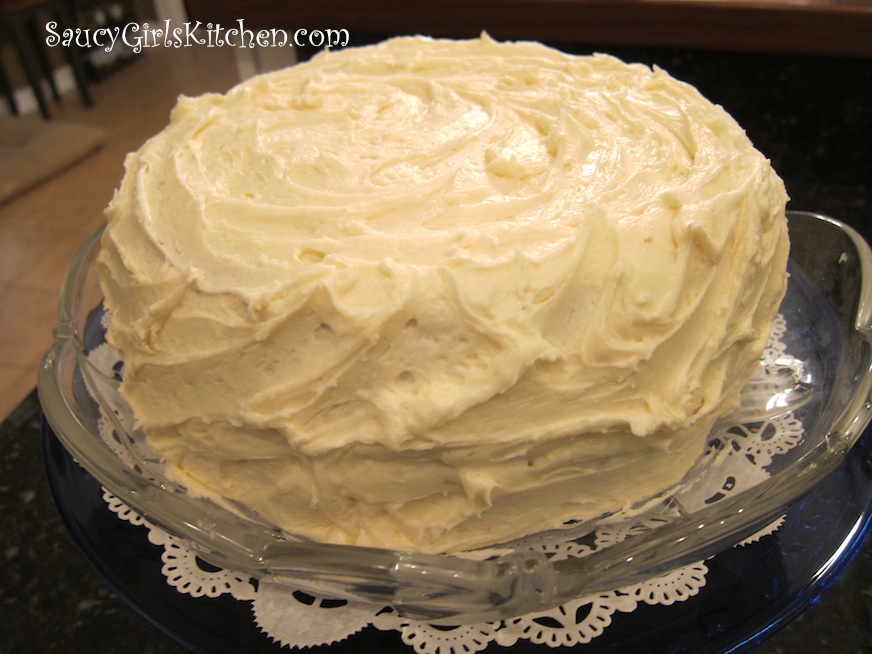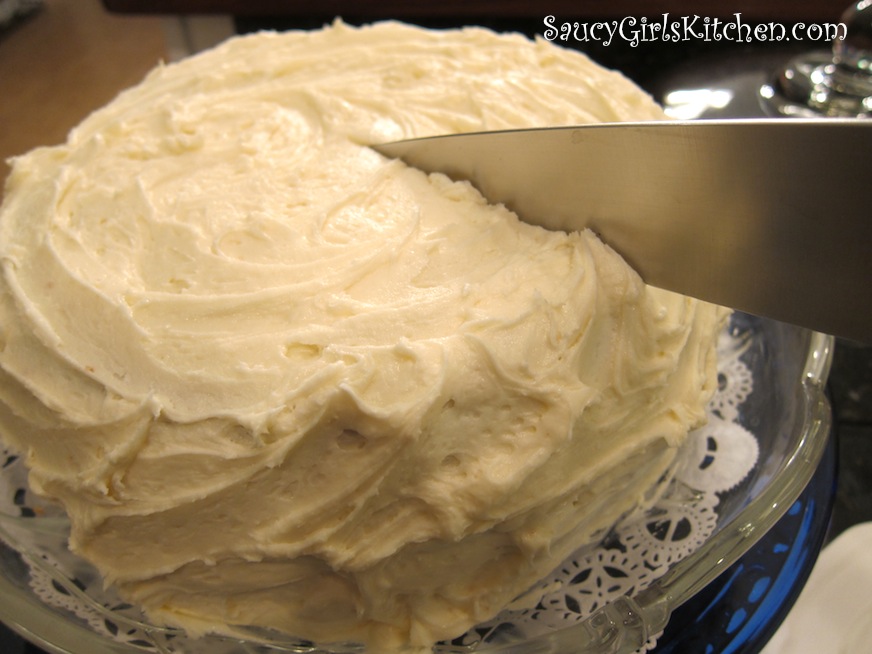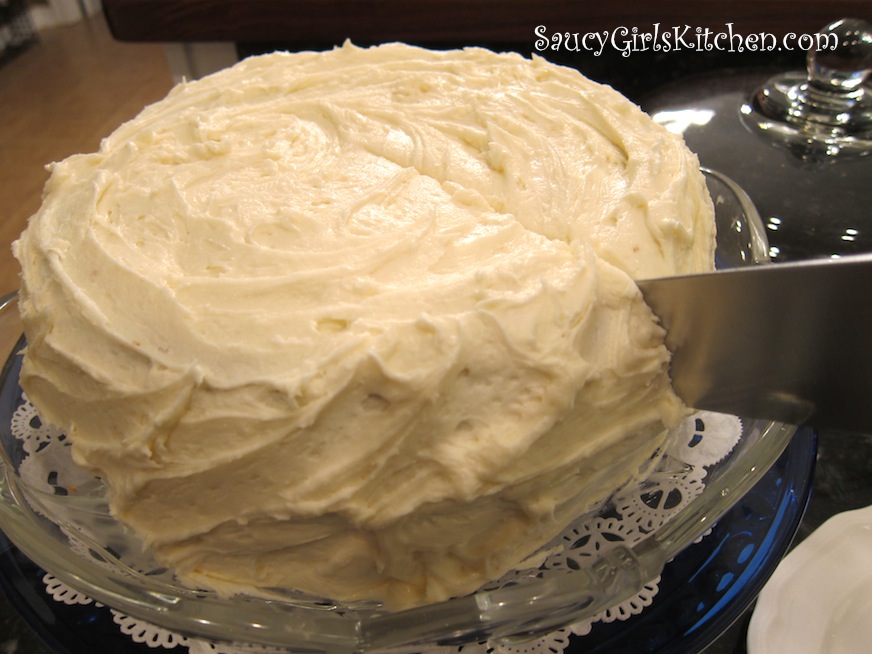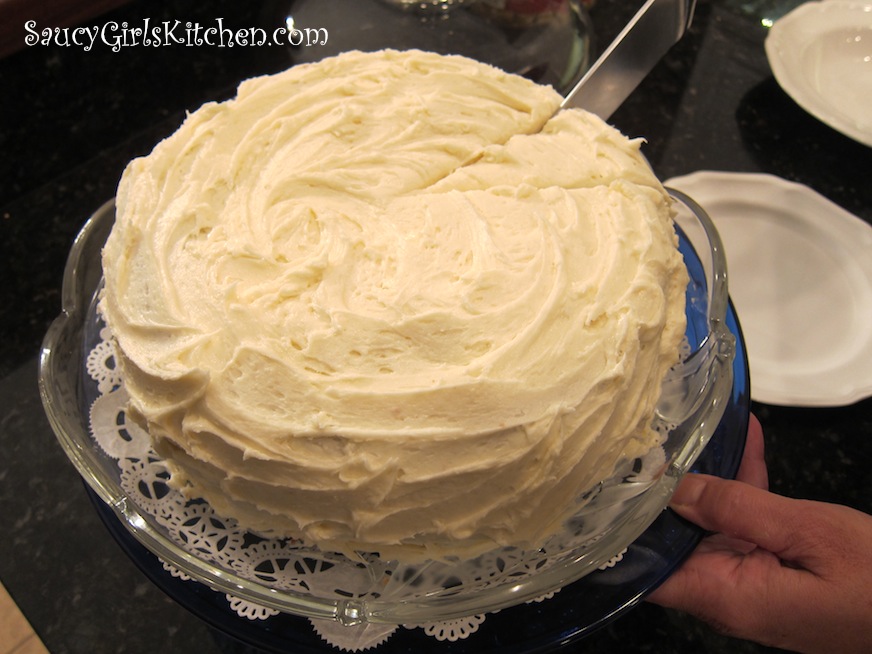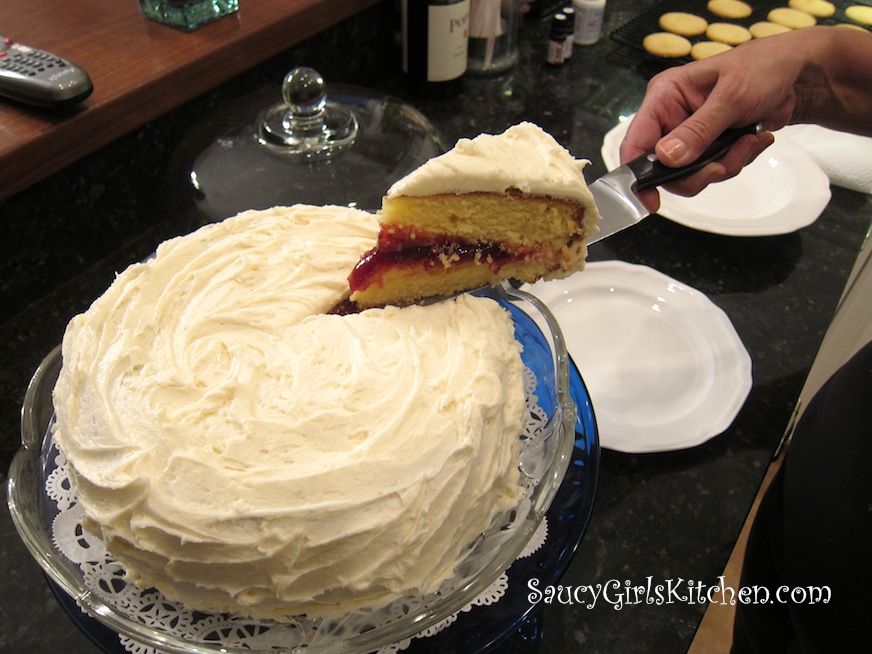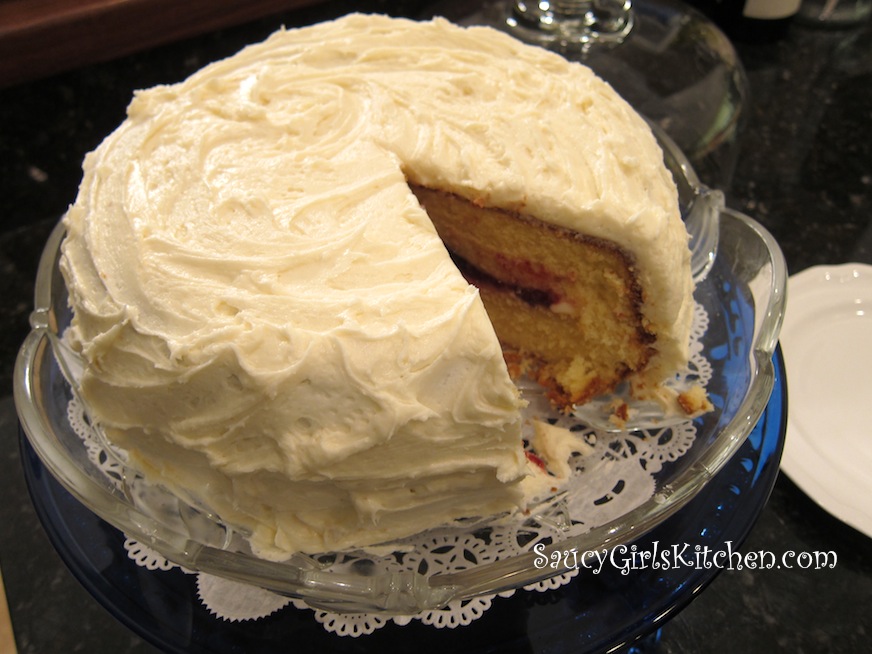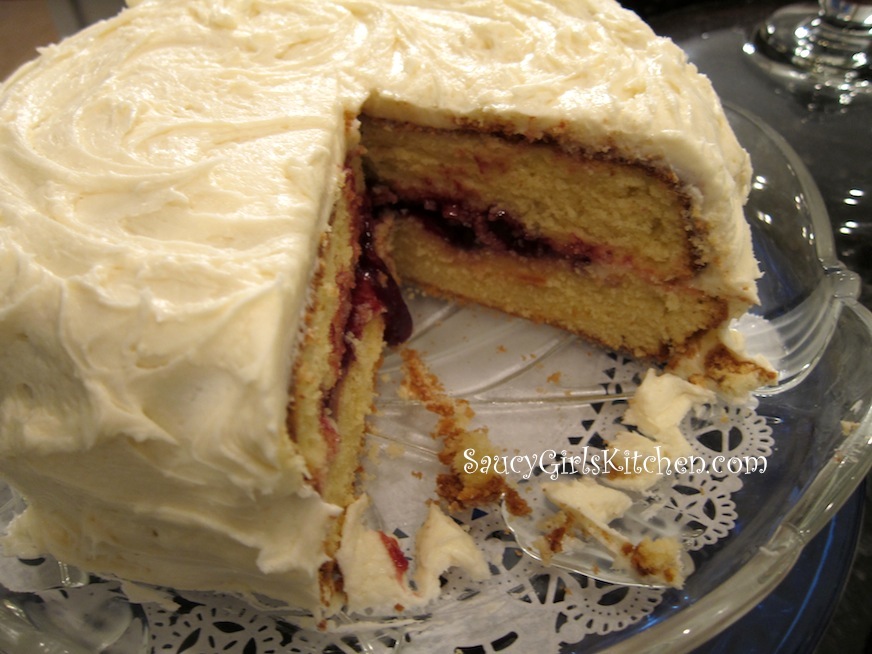 This cake is delicious, dense, rich and unforgettable… and the Buttercream Frosting is just perfect! That's why I decided to call it "Dream Cake". Since it's been gone I've been dreaming about it. haha
I kept the cake in the refrigerator and it was even better the next day, cold. It didn't even need a scoop of ice cream to go with it. This cake is wonderful all on it's own. My husband said it was the best cake he's ever had!!
I hope you'll give this recipe a try the next time you're in the mood to bake. I hope it will become your favorite, too.
Makes 2 – 8" round cakes
INGREDIENTS
For cake:
1 cup (2 sticks) Butter, softened
½ cup Vegetable Shortening
3 cups Sugar
5 Eggs, room temperature
3 cups Flour
1 tsp Baking Powder
¼ tsp Salt
1 cup Buttermilk
2 tsp Pure Vanilla Extract
1 cup Raspberry jam, for filling (or lemon curd would be great!)
For Vanilla Buttercream:
8 Tbsp Butter (1 stick), softened
2½ cups Confectioner's Sugar
2 to 3 Tbsp Half & Half
¼ tsp Pure Vanilla Extract
METHOD
Preheat oven to 325 degrees.
Prepare your cake pans by greasing them with a little butter and then coating with sugar.
Set aside.
For Cake:
In the bowl of your electric mixer beat together the butter, vegetable shortening and sugar until blended.
Add the eggs and beat until light and creamy.
Mix in the buttermilk and vanilla.
Turn the mixer off and add the flour, baking powder and salt.
Turn mixer onto low and mix for 2 minutes.
Pour the batter evenly into the 2 prepared pans.
Bake for approximately 35 to 45 minutes, or until the toothpick inserted in the center comes out dry.
If cakes are getting brown before done, cover loosely with tin foil.
When done, remove from oven and allow to cool for 10 to 15 minutes before removing cakes from pan.
Allow cakes to cool completely before frosting.
While cooling you can prepare the frosting.
For Frosting:
Cream together butter, sugar, half & half and vanilla extract until light and fluffy.
When the cake is totally cool, pipe a border of buttercream icing around the top exterior edge of the bottom cake layer (this will hold the raspberry jam in place and keep it from seeping out the sides).
Fill center with raspberry jam.
Carefully place the top cake layer on raspberry jam.
Ice the entire cake, starting with the sides and finishing with the top.
Enjoy!
NOTE: The cake will have a crust on it. You have the option of leveling the top of the cakes (before removing from baking pans) with a serrated knife. If you do this, don't throw the cake tops away. They're delicious, crunchy, and make a perfect crumb topping for ice cream or frozen yogurt!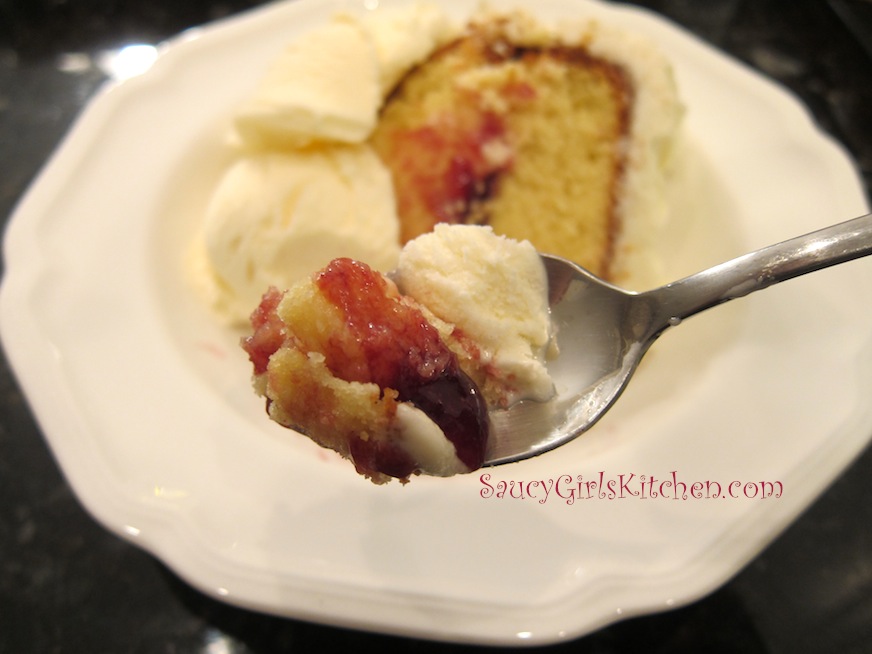 Print entire post