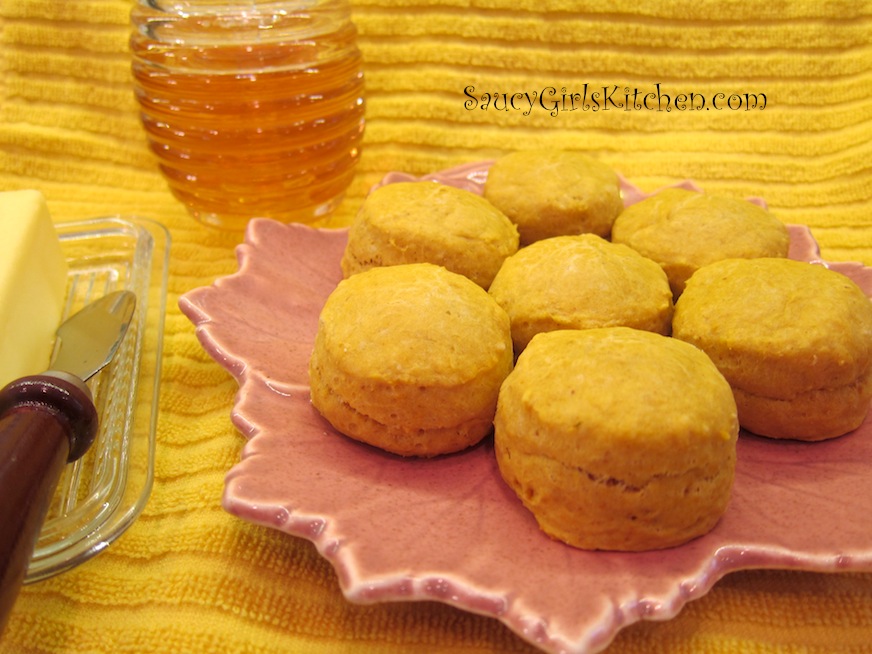 I'm really looking forward to fall this year. The summer seemed too hot and relentless to me. Guess I'm still not adjusted to the humidity here in Tennessee, as compared to the humidity in California. Next summer will be different, because we will have our pool in by then. Yay! Meanwhile, I welcome fall and the cooler temperatures.
Along with fall, come pumpkins. Yes, I know I may be rushing the season a little… but I just had a craving for something pumpkin. These easy biscuits came together quickly using canned pumpkin puree and definitely satisfied my craving. So good with butter & honey!
Makes 20 small biscuits or 10 large biscuits
INGREDIENTS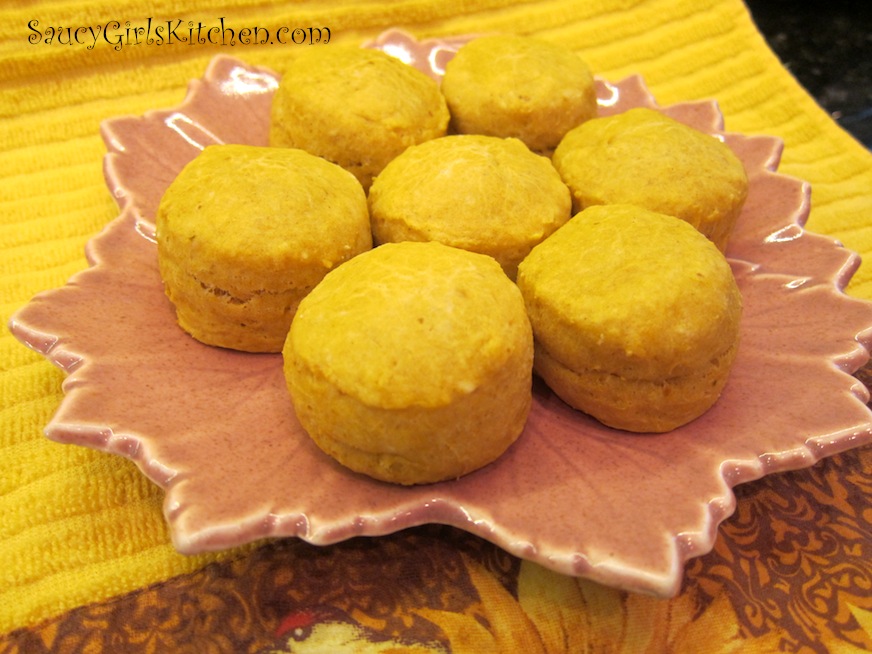 2 cups Flour
1 stick Butter, cubed
2 tsp Baking Powder
1 tsp Salt
1 Tbsp Sugar
1 tsp Pumpkin Pie Spice
1 cup Buttermilk
¾ cup Pumpkin Puree
METHOD
Preheat oven to 400 degrees.
Place flour and butter in a large bowl.
Mix with your hands, or a pastry tool, until it resembles coarse crumbs.
Add the sugar, baking powder, salt and pumpkin pie spice.
Mix in the buttermilk and pumpkin puree until well combined.
Place dough on a floured surface and roll, or press with your hands, until dough is about half an inch tall.
Cut out using cutter of your choice.
Bake for 15 to 20 minutes, or until cooked through.
Remove from oven and serve warm with butter and honey.
Enjoy!
No Pumpkin Pie Spice? No problem, make your own by combining the following…
½ tsp Cinnamon
¼ tsp Ground Ginger
1/8 tsp Allspice
1/8 tsp Nutmeg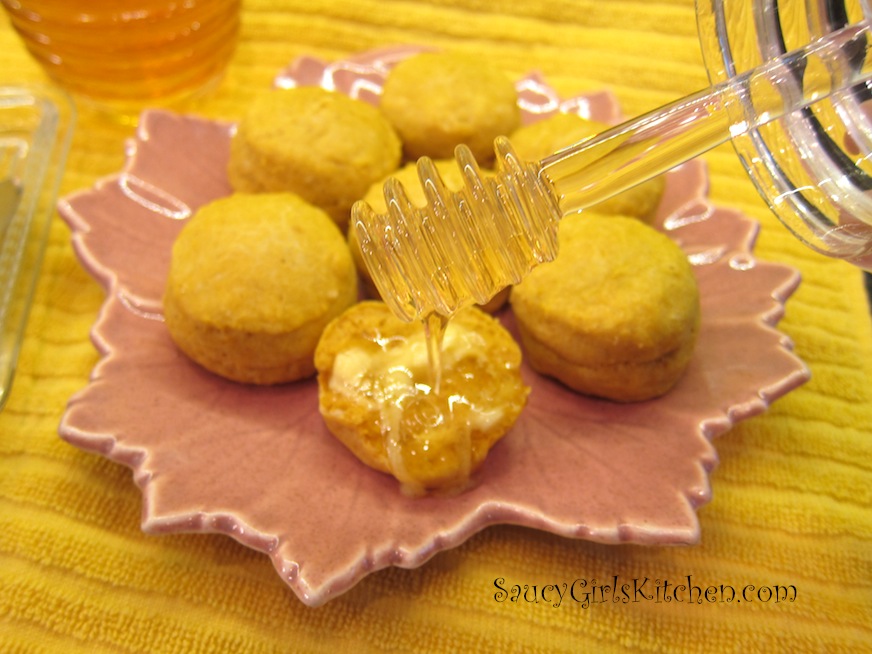 Print entire post