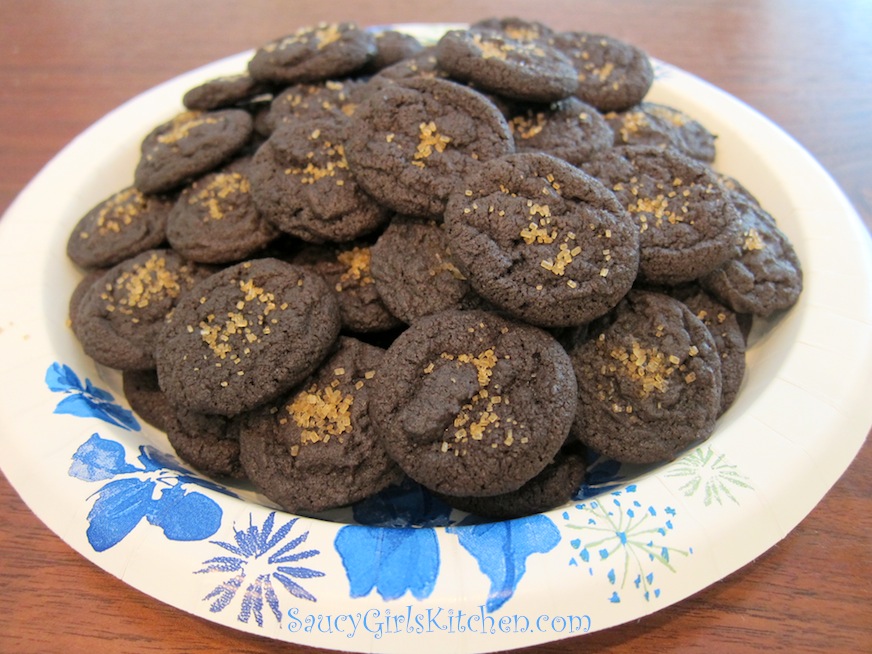 These are one of my favorite go-to cookies when I want to make something that I'm sure everyone will love! The simple basic recipe couldn't be easier. You can make your cookies regular size if you'd like, but I prefer the little bite-size ones. I have a teaspoon cookie scoop, so it made it super fast for me to make the cookie bites, but you can make the cookies any size you'd like!
I sprinkled the top of the hot cookies with raw natural sugar, but you could use any type of sprinkles and make them your own favorite, too!
This recipe makes about 80 little bites ~ or ~ 2 1/2 dozen regular size cookies.
INGREDIENTS
1 1/4 cups (2 1/2 sticks) Unsalted Butter, softened
2 cups Sugar
2 Eggs
2 tsp Pure Vanilla Extract
2 cups Flour
3/4 cup Cocoa Powder
1 tsp Baking Soda
1/2 tsp Salt
METHOD
Preheat the oven to 350 degrees.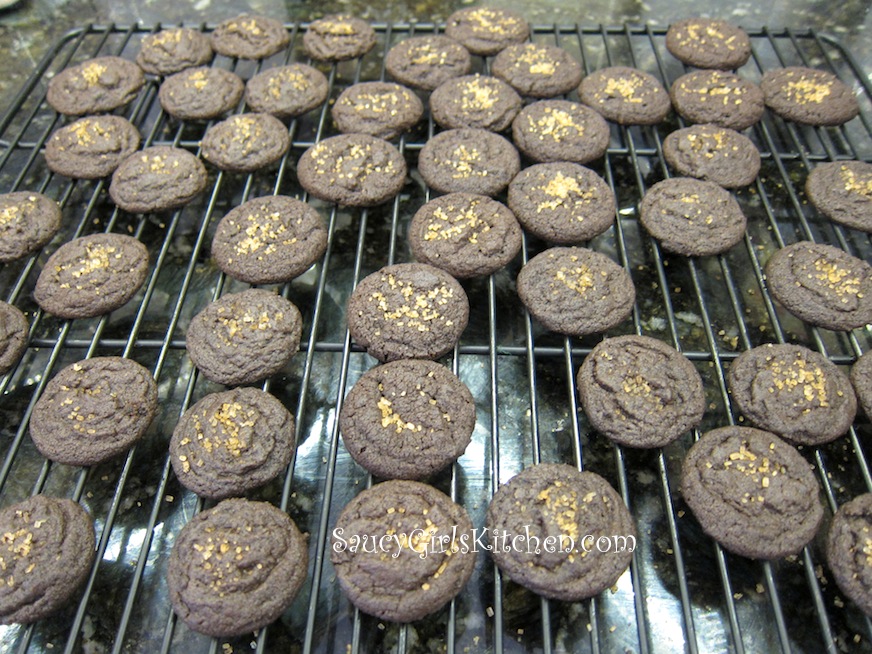 In a large bowl, or the bowl of your electric mixer, cream together the butter and sugar for about two minutes, or until light and fluffy.
Add in the eggs and vanilla and beat until combined.
Stop the mixer and add in the flour, cocoa powder, baking soda and salt.
Turn mixer on low so you don't get flour the dry ingredients everywhere, then gradually increase the speed to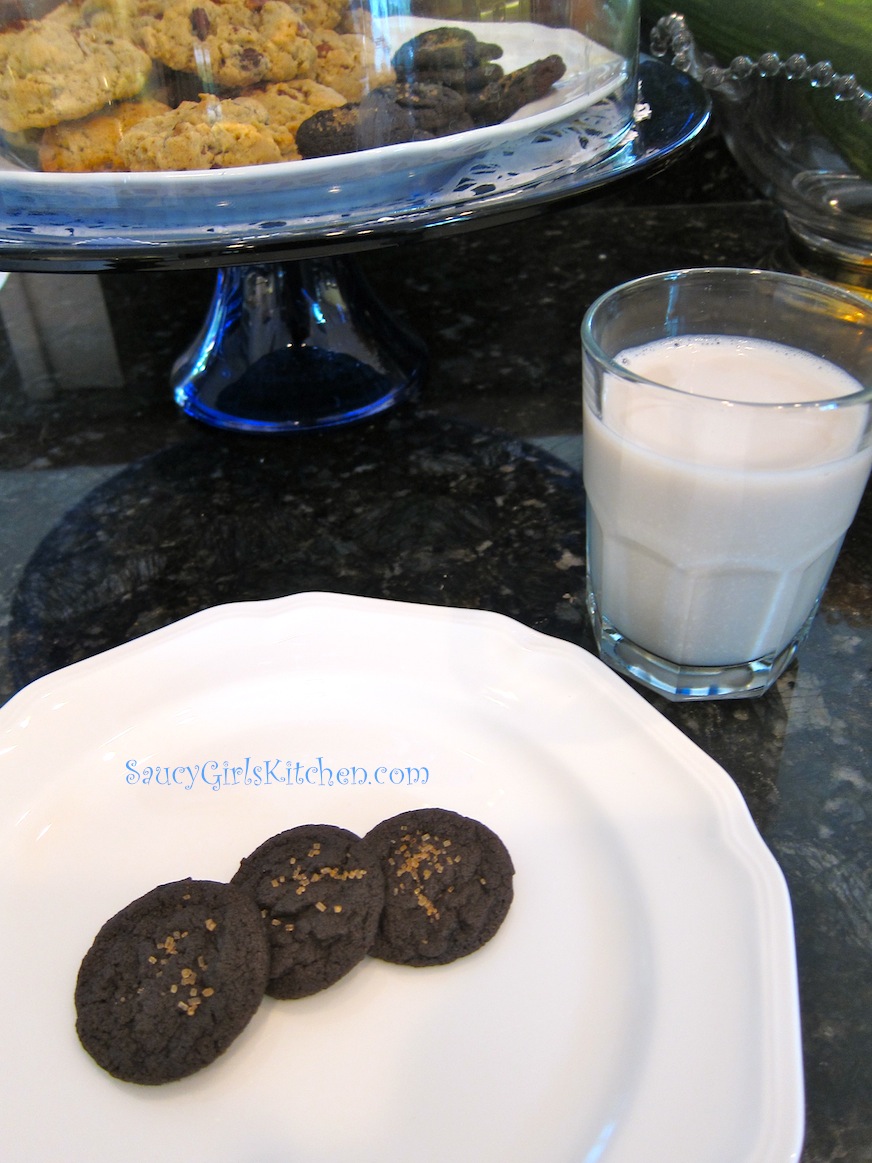 medium until completely blended, scraping down the sides as needed.
Place the dough, teaspoonful at a time, onto a baking sheet lined with parchment paper, or a silpat, spacing cookies an inch apart.
Bake for about 5 minutes, or until the cookies have puffed up.
Remove from oven and immediately sprinkle the tops with a little raw sugar or sprinkles.
Allow cookies to set on the cookie sheet for a minute or two, then remove and allow to cool on a wire rack.
Enjoy!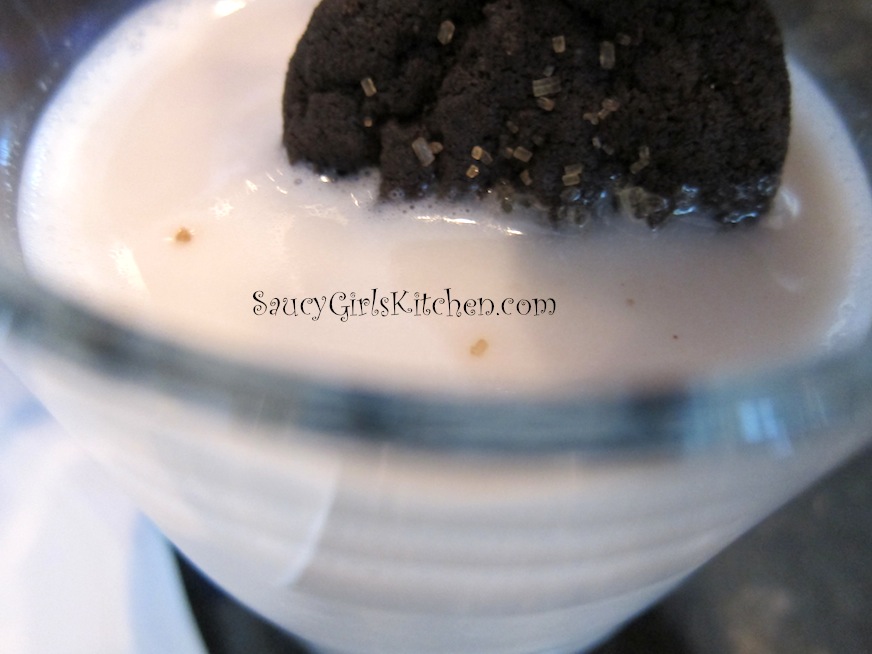 Note: Cookies will keep for a week at room temperature.

Print entire post