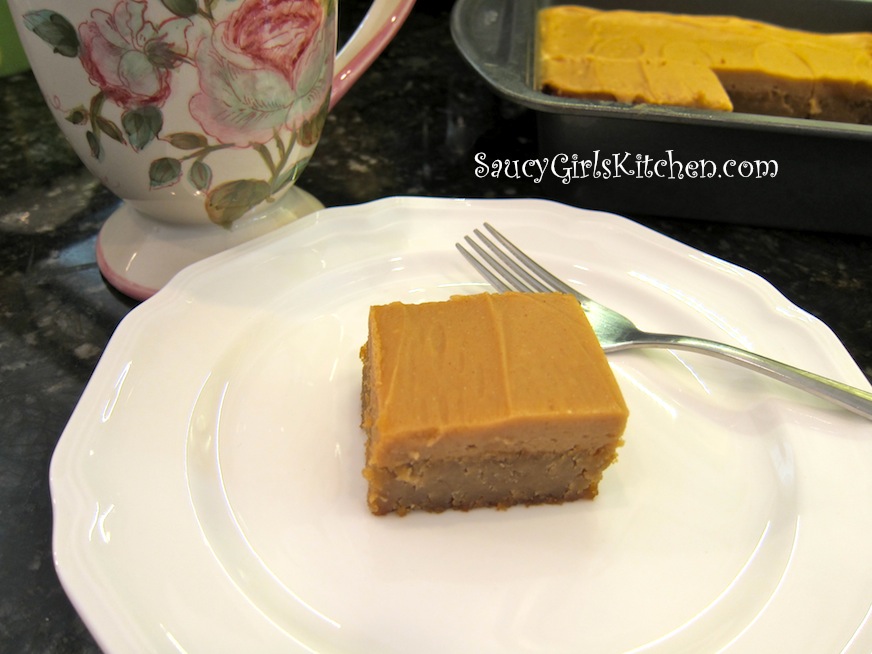 Nothing takes me back to my childhood faster than a peanut butter brownie. I'd had chocolate brownies before and loved them, but nothing compares to a delicious and moist peanut butter brownie. I still remember the first time I had one in elementary school… it was love at first bite and it's been a life long love affair ever since! It was a dessert served at the school cafeteria once a week.  I usually brought lunch from home, but once a week bought school lunch. Yep, it was the day they served peanut butter brownies.
Over the years I've made my own peanut butter brownies. It didn't take me too long to perfect the recipe and they tasted just like those brownies I remember from elementary school. But now, I've taken it a step further and these brownies are beyond delicious! Plus, I used honey from my own bees!! Check out our first harvest.
I've had lots of requests lately for Gluten Free recipes and so I decided to substitute the flour in the recipe for garbanzo beans and I just love, love, love the texture. So happy with the way they turned out that I couldn't wait to share this recipe with you.
Don't want garbanzo beans in your peanut butter brownies… leave out the beans and use a cup of flour instead.
Don't want to use honey… use 1/2 cup of brown sugar instead.
Don't want to use butter… leave it out and use 1 1/2 cups of peanut butter instead of just 1 cup peanut butter.
INGREDIENTS
For Brownies:
1 can Garbanzo beans, drained & rinsed
½ cup Butter, softened
1 cup Peanut Butter
½ cup Honey
1 Egg
½ tsp Vanilla Extract
½ tsp Salt
½ tsp Baking Powder
For Icing:
½ cup Peanut Butter
1 cup Confectioners Sugar
2 Tbsp Heavy Cream… or milk of your choice
METHOD
Preheat oven to 350 degrees.
Lightly grease a 9" x 9" baking dish.
For the brownies:
Place drained and rinsed garbanzo beans in the food processor and blend until smooth.
Set aside.
In a large mixing bowl cream together the butter, peanut butter and honey until creamy and light.
Add in the egg and vanilla.
Continue to beat until combined.
Add in the pureed garbanzo beans, salt and baking powder and mix until incorporated.
Spread brownie mix into baking dish and bake for about 30 minutes, or until lightly golden and toothpick inserted into middle comes out clean.
Cool.
For the icing: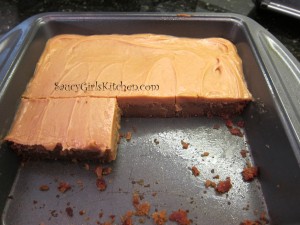 Cream all the ingredients together until light and fluffy.
Be sure the brownies are completely cool before you frost them.
Frost them in the pan, cut and serve.
Note: These brownies will keep for 10 days covered in the refrigerator. I like them better cold, anyway!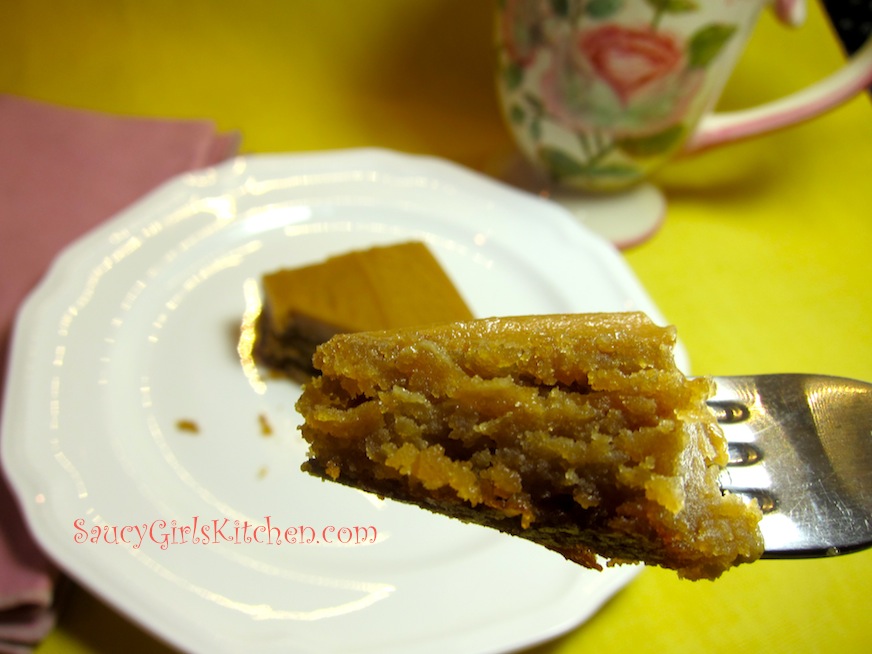 Print entire post