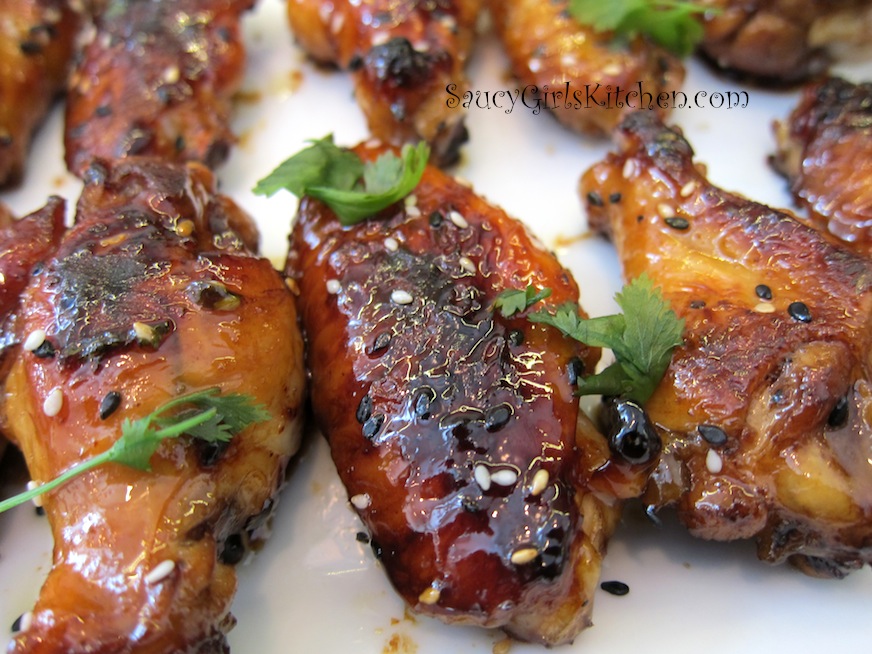 Who doesn't love chicken wings?! These Honey Soy Chicken Wings are both sweet and savory. I love the flavor combination of the cilantro, lemon and ginger. Yummy!
INGREDIENTS
2 lb Chicken Wings and/or Drumettes
1 cup Soy Sauce (I like to use low sodium)
1 Tbsp fresh Ginger, grated
2 Tbsp fresh Cilantro, chopped
2 cloves Garlic, minced
1/2 Lemon, juiced
Kosher salt
Freshly ground Black Pepper
2 Tbsp Olive Oil
2 Tbsp Butter
1/2 cup Honey
Toasted Sesame Seeds, for garnish – if desired
METHOD
In a large bowl combine soy sauce, ginger, cilantro, garlic, and lemon juice to create a marinade.
Set aside.
Rinse chicken wings or drumettes and pat dry.
If using wings, remove tip and discard; separate each wing at the joint into 2 pieces.
Place wings in a shallow dish and pour the marinade on top.
Toss well to coat and refrigerate for 2 hours or longer.
Remove wings from marinade and pat dry. Season with salt and pepper.
In a large frying pan melt the butter and olive oil over medium-high heat.
Add the honey and chicken wings and sauté for about 7 minutes, or until browned on each side.
Continue cooking the wings on medium heat, turning them over often to coat them as the glaze reduces and the wings are sticky and cooked through.
Garnish with sesame seeds and serve.
Enjoy!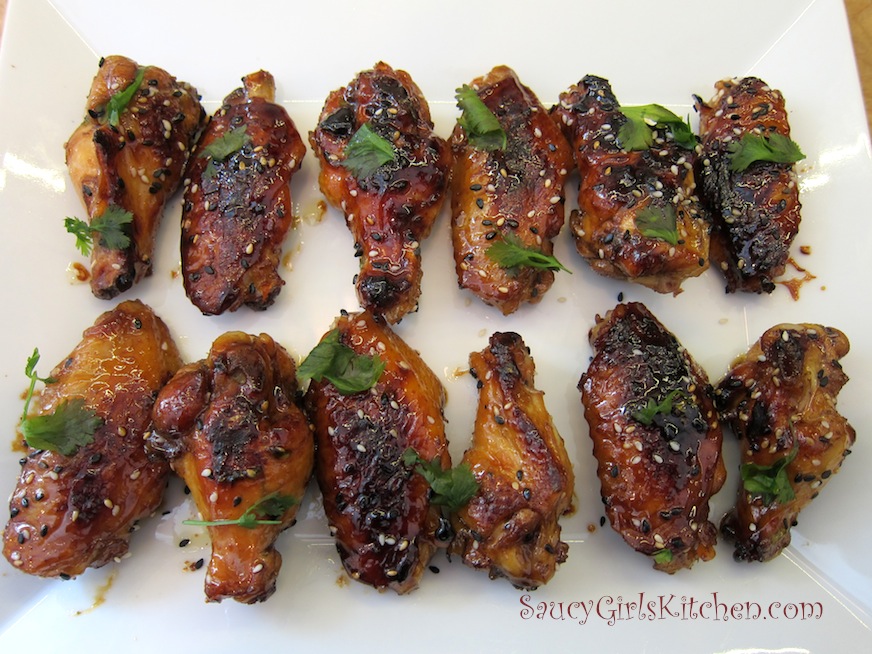 Print entire post