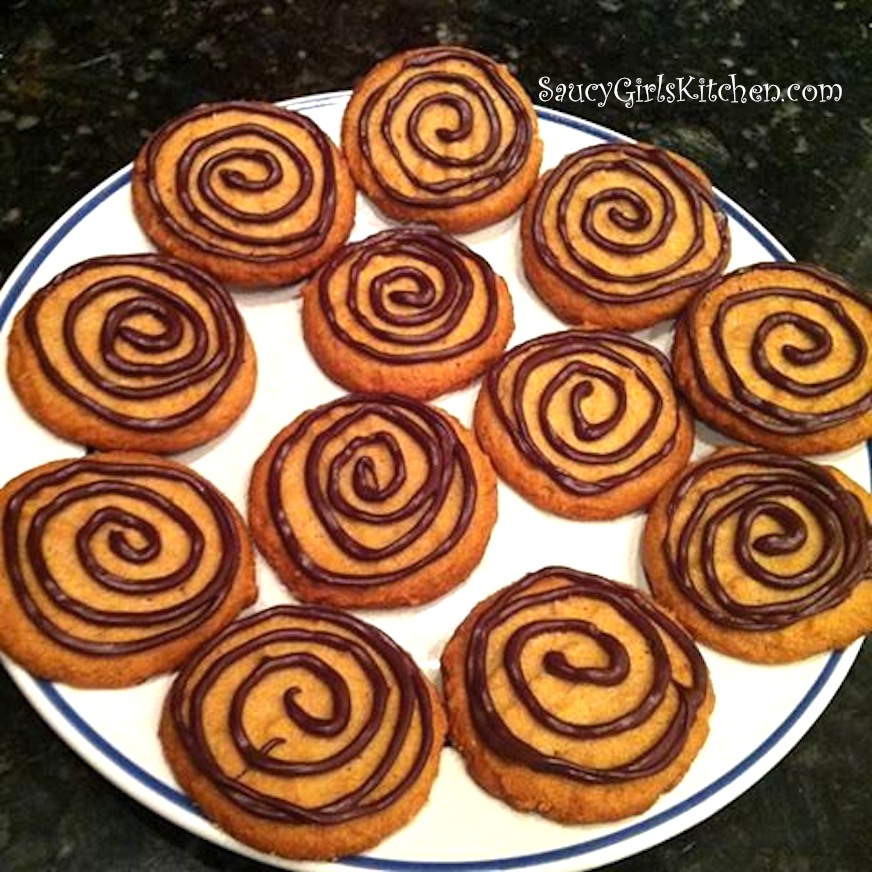 I love peanut butter and chocolate together. Honestly, I could eat chocolate everyday. My husband avoids chocolate. He loves it, but he feels it may trigger his migraines. So, to satisfy both of us I made some plain and some with the chocolate swirl!
These cookies have a crispy edge and chewy center. They're so delicious, it's impossible to eat just one!!
INGREDIENTS
1 cup Unsalted Butter, softened
1 cup Creamy Peanut Butter
1/2 cup Sugar
1/2 cup Brown Sugar
1 egg
1/2 tsp Pure Vanilla Extract
1 1/2 cup Flour
3/4 tsp Baking Soda
3 Tbsp of Sugar, for dipping fork and flattening top of cooking
For Chocolate Swirl:
1/2 cup Chocolate, melted
METHOD
Preheat oven to 350 degrees.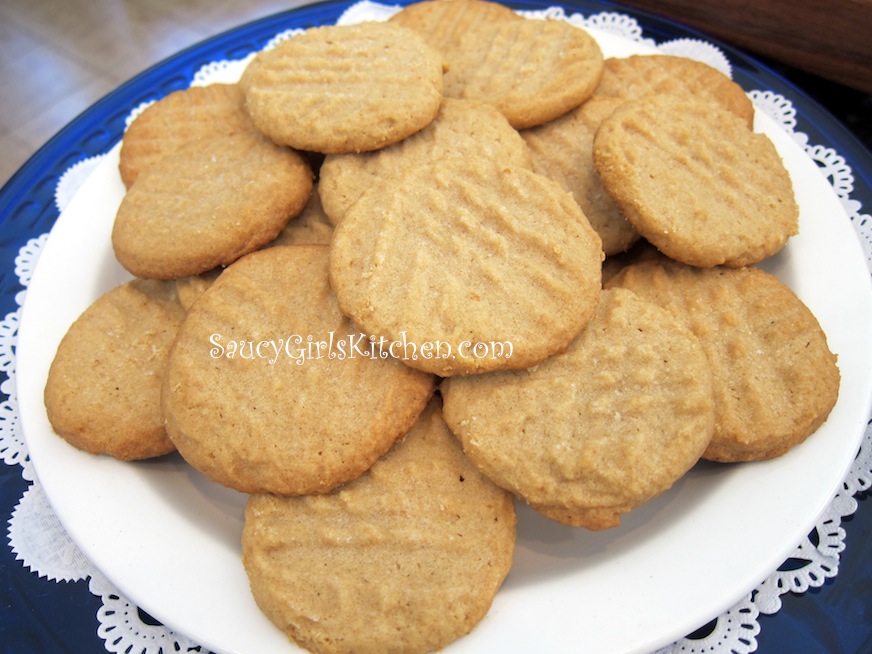 In the bowl of your electric mixer add the butter, peanut butter, sugar and brown sugar.
Beat on medium until creamy and light.
Add the egg and vanilla and continue blending for another minute.
Add in the flour and baking soda, mixing just until combined.
Drop a tablespoon of batter onto the baking sheet, spacing the cookies about an inch apart.
Dip fork into sugar and gently flatten the cookie, dip fork in sugar again and flatten cookie across the opposite way to make a cross pattern.
Bake cookies for about 15 to 20 minutes.
Cool on wire rack.
To make chocolate swirl:
Heat 1/2 cup of chocolate in the microwave (on low for 10 seconds at a time until soft and melted – not hot).
Cut the corner tip of a small baggie.
Spoon the melted chocolate into the baggie and create chocolate swirl onto cookie top, or whatever design you want!
Enjoy!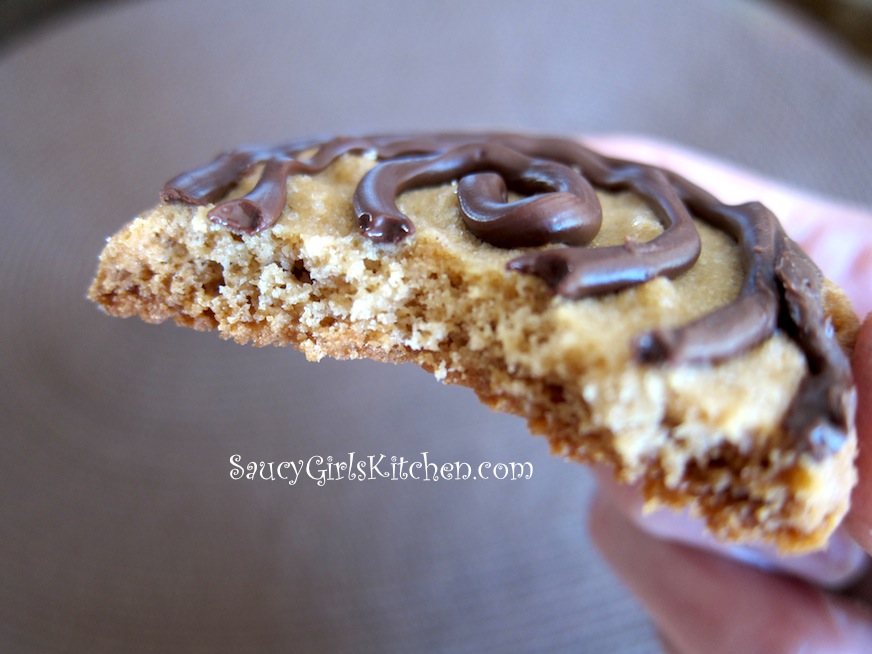 Print entire post