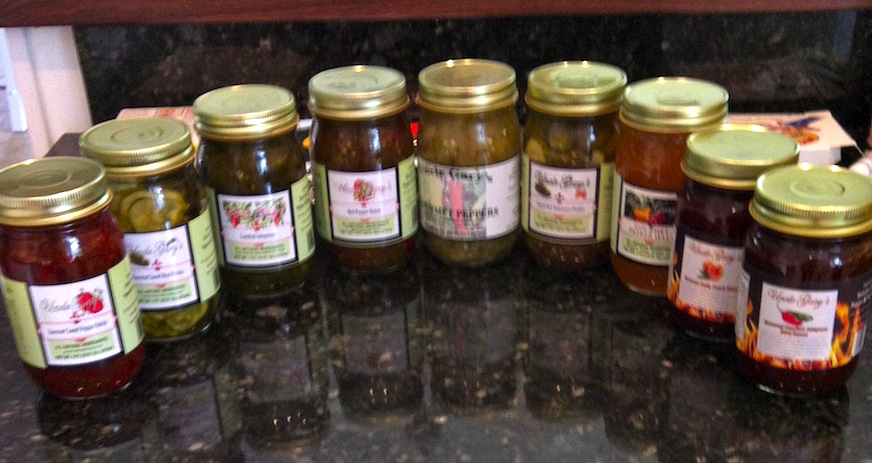 I'm "friends" with Gary Langer, owner of Uncle Gary's Gourmet Peppers & Pepper Jellies. Why is friends in quotes? Because I've never actually met Gary in person, just like so many of my other internet foodie friends I haven't met… but I feel like we're friends because I see him everyday online. I've also been seeing so many of my fellow food bloggers using Uncle Gary's Gourmet Peppers & Pepper Jellies that I needed to jump on the bandwagon to see what all the fuss was about! I'm a lover of peppers, so when I received this assortment of deliciousness I couldn't wait to start creating!!
The first thing I did was open the Gourmet Candied Jalapenos and popped a few of those in my mouth and wow, they're so yummy! I haven't opened all the jars yet… but here are a few dishes that I've created so far.
I bought a beautiful piece of wild salmon, skin on and decided to taste test Uncle Gary's Gourmet Pepper Jelly and Uncle Gary's Gourmet Zesty Peach BBQ Sauce (using one sauce on each half). Placed the salmon in the oven, along with some onions & peppers, and tomatoes topped with Parmesan.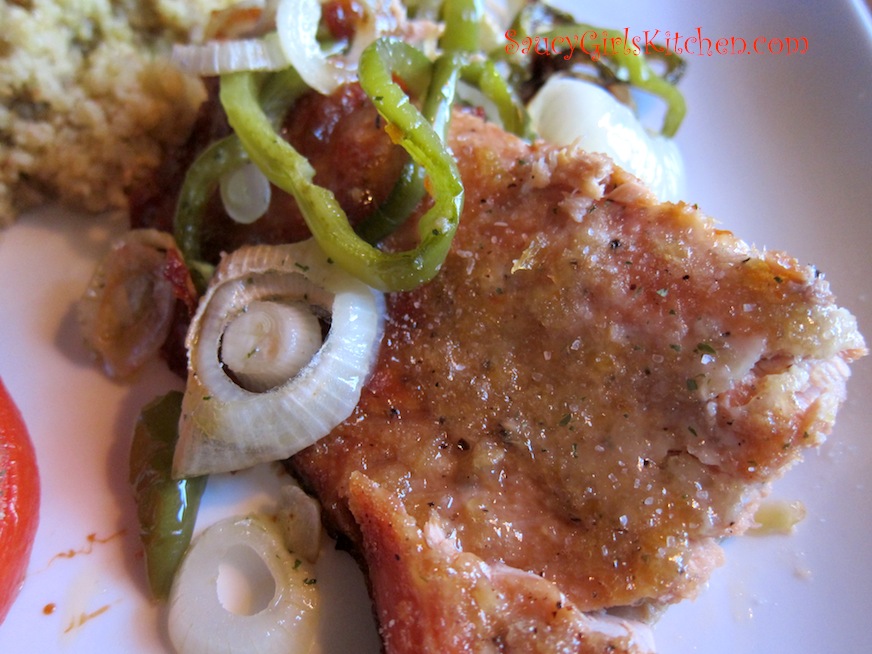 Both were delicious, but I just could not get enough of the Salmon with Uncle Gary's Gourmet Pepper Jelly on top. Oh my, it was sweet and savory at the same time, and had just the right amount of kick!
Then, 2 days later I prepared a puffed pastry snack using the Uncle Gary's Gourmet Pepper Jelly again. I told you I couldn't get enough!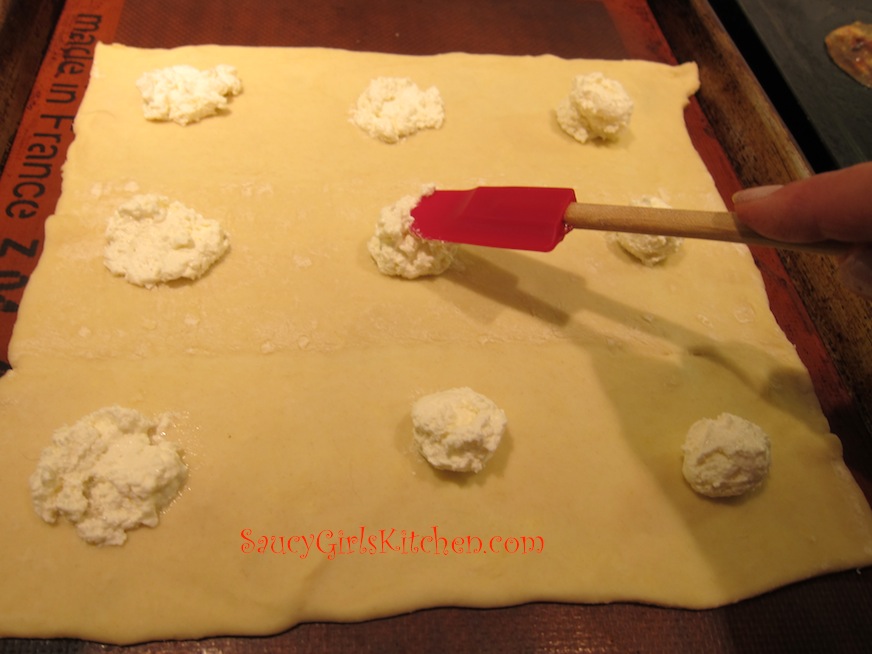 I took a sheet of puffed pastry and placed it on the silpat. I put nine spoonfuls of cream cheese first.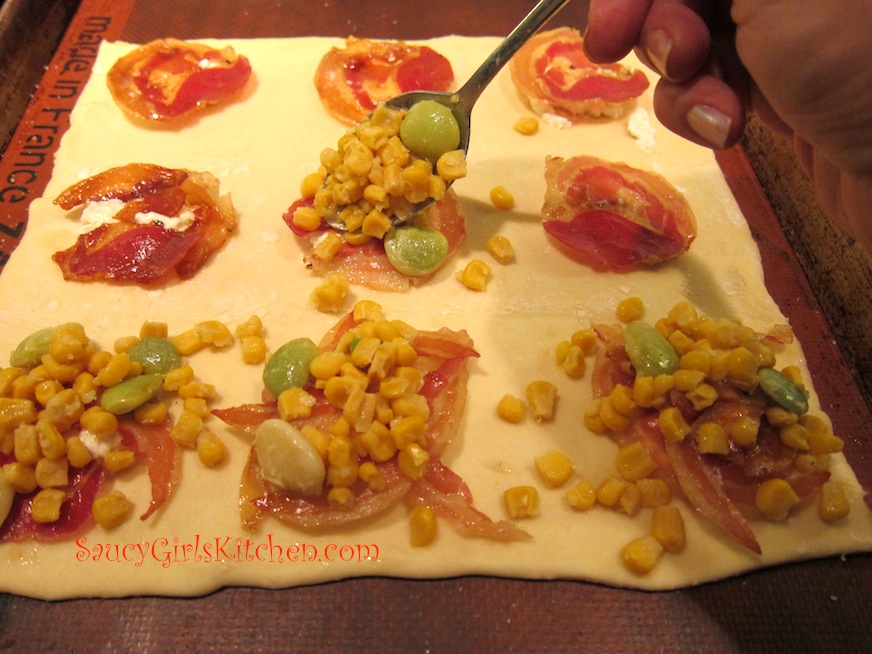 Then I topped the cream cheese with cooked pancetta rounds, succotash (I had some left over from the previous night) and then…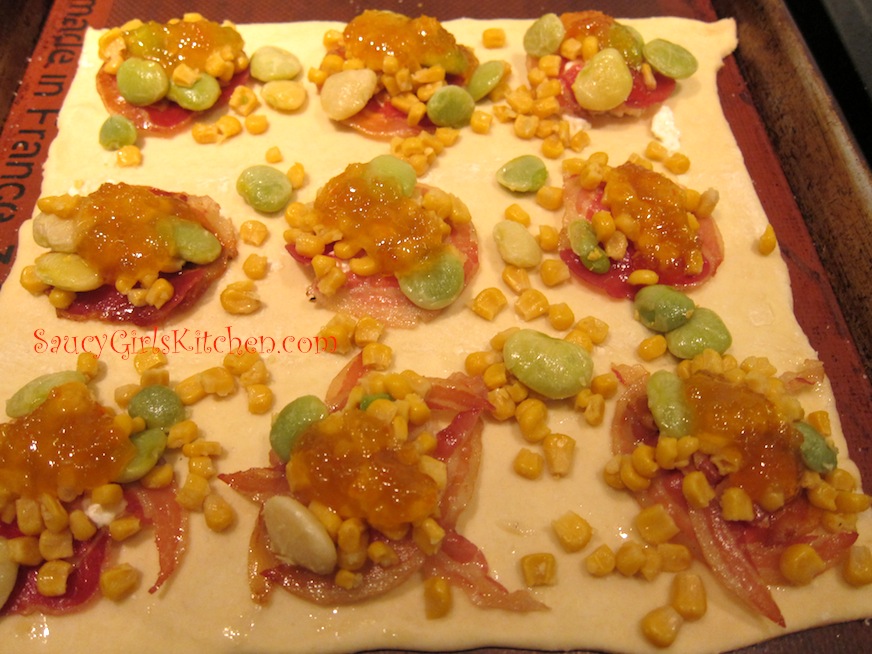 Yep, I topped it with some Uncle Gary's Gourmet Pepper Jelly. This may sound like a weird combination to some of you, but I guarantee that it was incredibly delicious!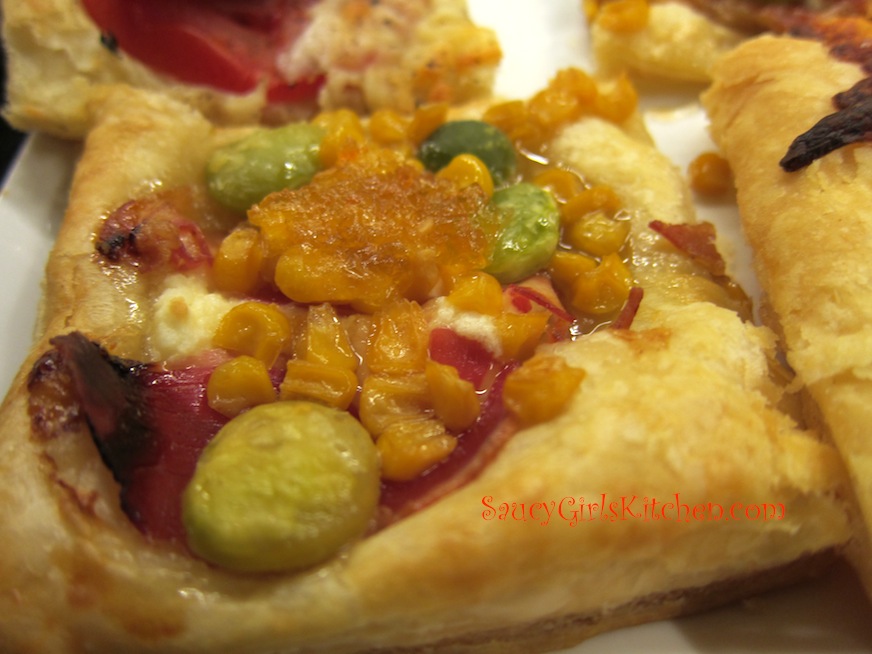 The puff pastry rose in the baking process and the pepper jelly kinda caramelized on the succotash and pancetta. I cut the puff pastry sheet into nine squares. Thankfully, my husband was here to help me eat it, or I would have eaten the entire thing myself!!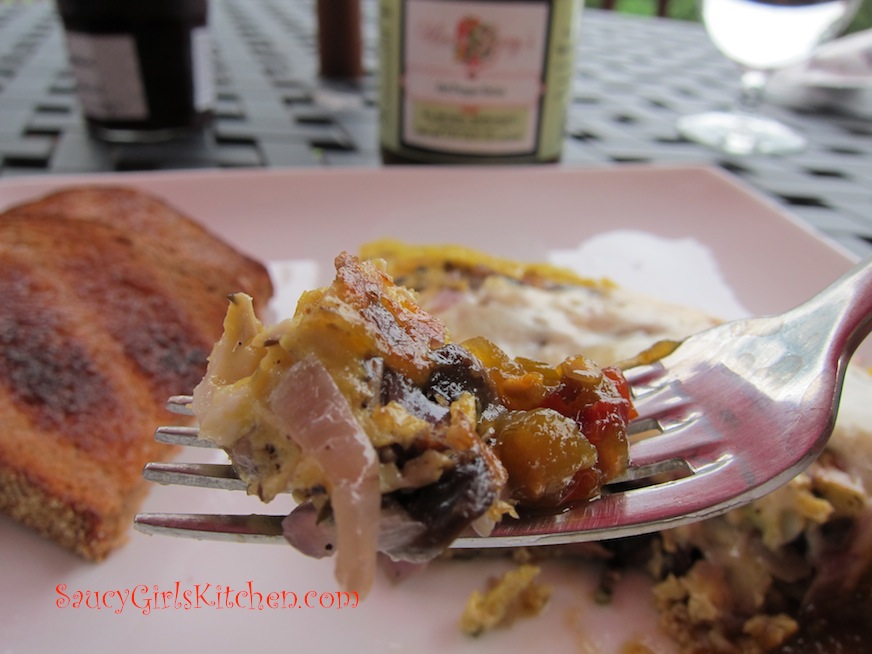 I also opened the Hot Pepper Relish and it was just what my omelette needed to take it from tasty to spectacular!!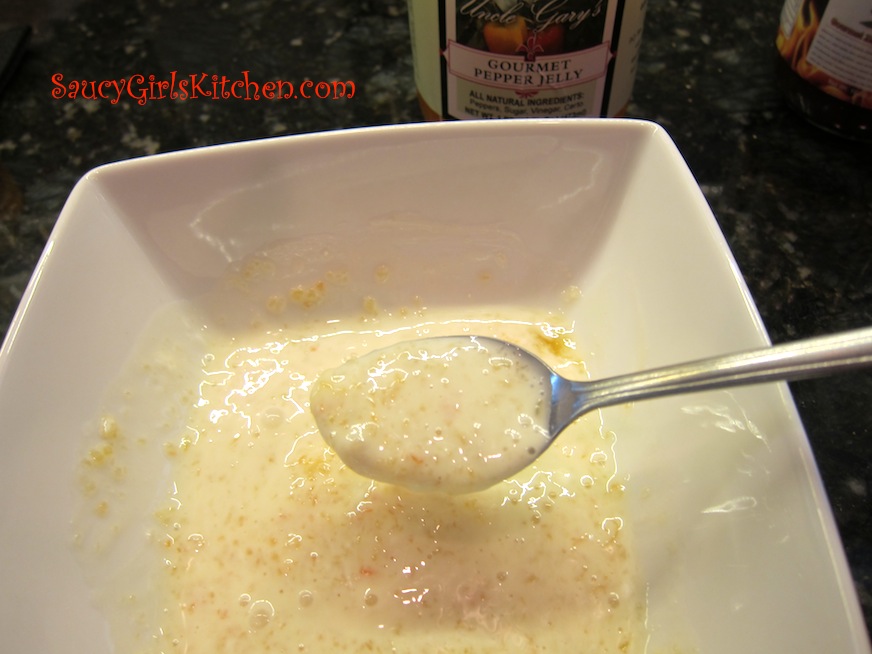 I know Sweet Potato Fries are really popular now. I love to make them at home, but ketchup is just not the right dipping sauce for them. But guess what? Mix some of Uncle Gary's Gourmet Pepper Jelly with sour cream and you've got the perfect dip for those sweet tater fries!
My gourmet journey has just begun with Uncle Gary's Gourmet Peppers & Pepper Jellies. So stay tuned for more!
If you'd like to start your own journey, you can order Uncle Gary's products here.

Print entire post