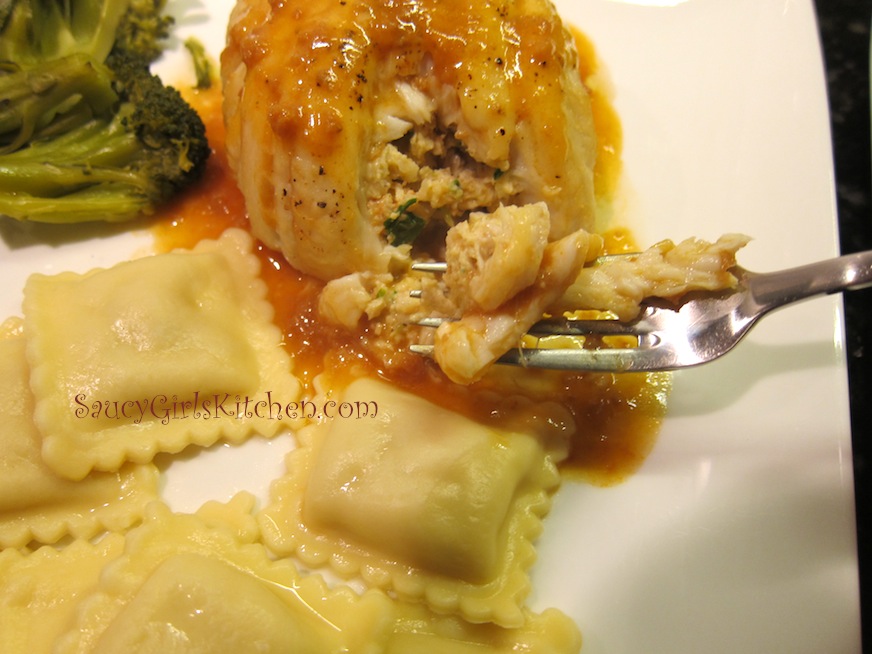 This is a wonderful dish to make when you have company coming over for dinner. It's easy, elegant, and most importantly… tastes delicious! It can be whipped up in no time, with minimal effort.
It's important to use Filet of Sole because it is thin enough to successfully wrap the shrimp stuffing inside and end up with the perfect portion size. Filet of Sole is usually always available and it's one of the less expensive fishes.  

For 2 servings (but easily doubled)
INGREDIENTS
1 Tbsp Olive Oil or Butter
1 small stalk of Celery, small dice
1 small Shallot, small diced
6 large Shrimp, peeled, deveined & diced small
1 Tbsp fresh Parsley, chopped
1 Tbsp Bread Crumbs
Salt & Pepper
4 long thin pieces of Filet of Soul
For Sauce:
1 can Shrimp Bisque
2 Tbsp Sherry
a little Water or Milk of your choice, to thin Bisque to desired consistency
METHOD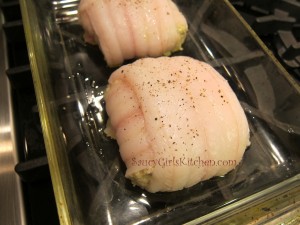 Place the olive oil in a small saute pan over medium heat.
Add in the celery and shallot.
Saute for about a minute, and add in the diced shrimp and continue to cook for another minute or two until the shrimp is pink.
Remove from heat and stir in the bread crumbs and 1 Tbsp of the shrimp bisque to the mixture.
Add a little salt and pepper.
Set aside.
Preheat the oven to 350 degrees.
Place a little olive oil in baking dish and set aside.
Place 2 pieces of the filet of sole in a cross shape on your work surface or cutting board with the underside facing up.
Place half of the shrimp stuffing in the middle of the filet of sole and pull the four ends up to make a mound.
Carefully pick up the filet of sole and place end sides down on your prepared baking dish.
Repeat process with the other two pieces of sole.
Top each serving of the sole with a little Italian Seasoning or a little salt and pepper.
Place in oven and bake for about 15 to 20 minutes.
Since the stuffing is already cooked, you just need to be sure the filet of sole is cooked.
While the fish is in the oven you can prepare the sauce.
Heat the Shrimp Bisque in a small saucepan over medium heat.
Stir in the Sherry.
If you want the sauce a little thinner, just add in some water or milk of your choice.
Keep on low heat until the fish is done cooking.
Place fish on plate and top with Sauce.
Enjoy!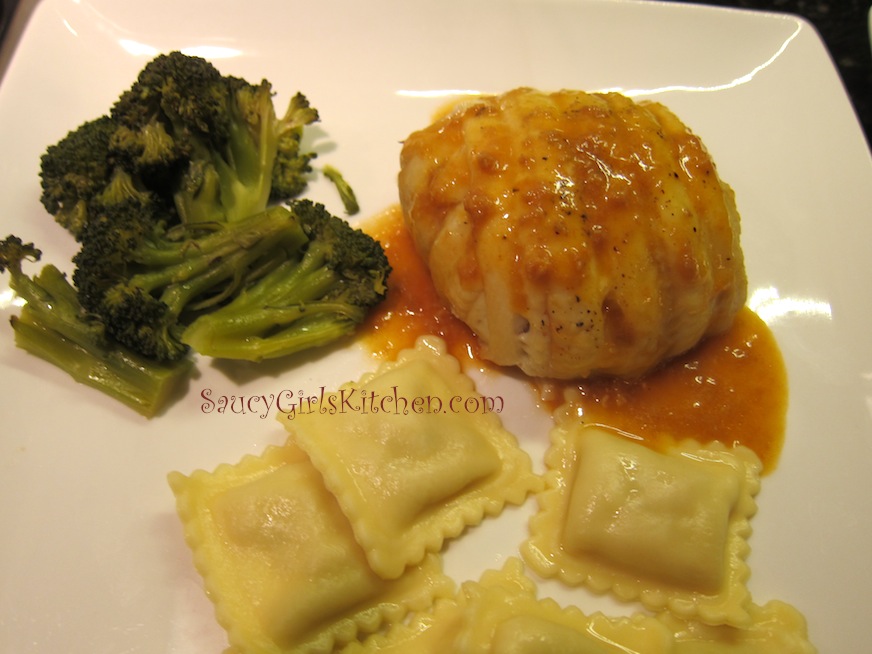 Print entire post