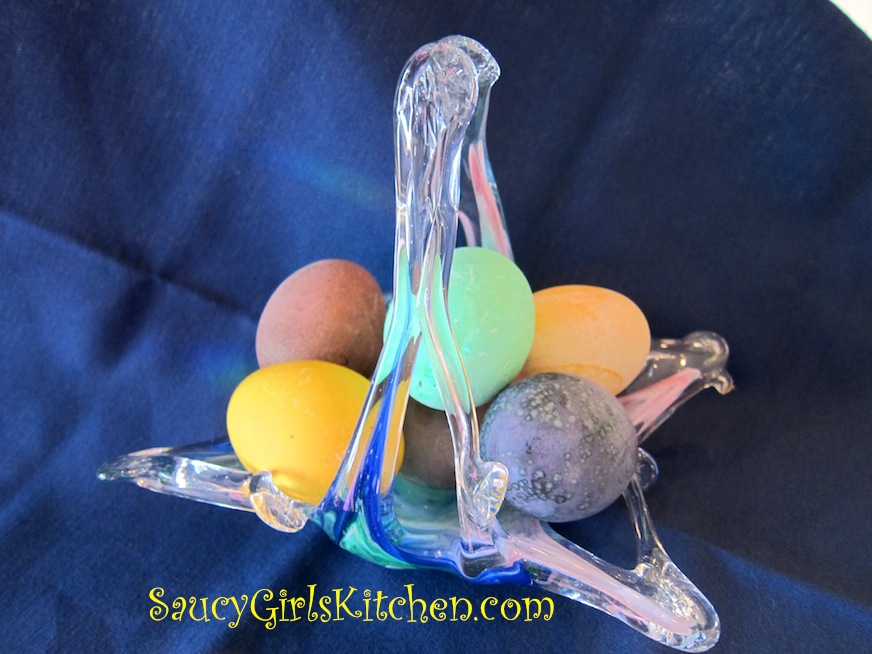 Every year I dye eggs. However, this is the first year that I've tried dying the eggs naturally.
I experimented around with what I already had on hand and in the pantry. I think the eggs turned out nicely. Although, there is no bright red or pink, there are subtle shades that I achieved from different items; red wine, beets, and pomegranate juice.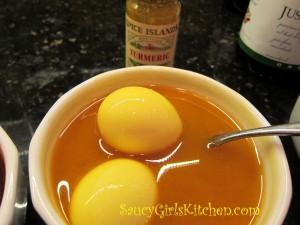 I think my favorite result was using the Turmeric. The yellow was so vibrant.
I love coloring the eggs every year, but this year I enjoyed it even more. It was fun trying different things, and not knowing exactly how the eggs were going to turn out.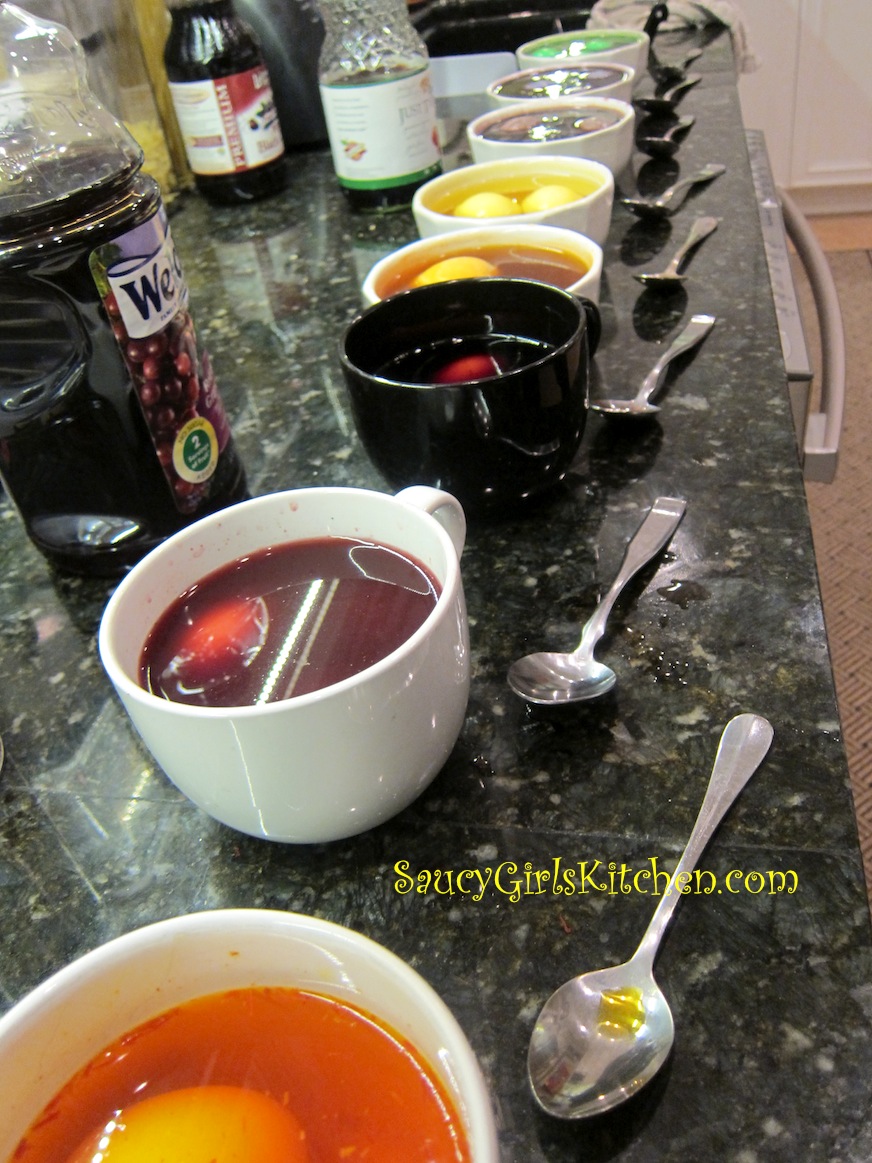 All in all, I think it was a pretty good first run. Next year it will be even better!!
These are the items I used for my eggs:  100% Blueberry Juice, 100% Grape Juice, 5 cups Boiled Spinach (then processed and strained), Turmeric, Beet Juice, Saffron, Red Wine, Paprika (that made the light orange eggs… which I should have turned more because laying in the paprika on the bottom gave the egg a circular mark).
Here are some items you can use to color your eggs naturally.
Blue: 100% Blueberry Juice, Canned Blueberries, Boiled Red Cabbage Leaves
Yellow: Turmeric, Saffron
Green: Spinach Leaves (boiled and strained)
Purple: 100% Grape Juice
Pink: Beets
Red: 100% Cherry Juice, Beets, Pomegranate Juice, Red Onion skins (boiled),
Orange: Paprika, Chili Powder

Print entire post