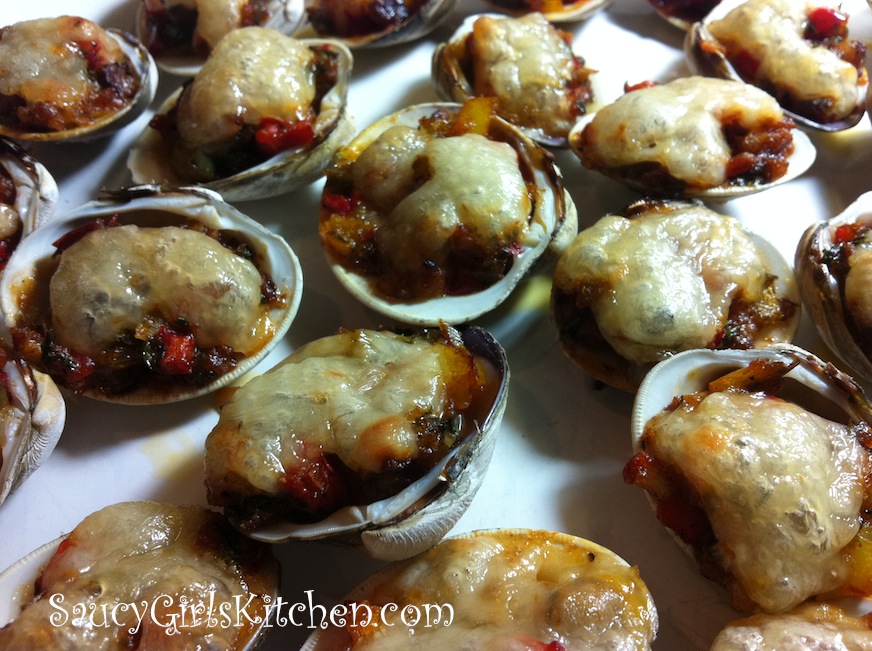 Seafood, any type ~ I love it. Clams… Steamed. Chowder. Raw on the half shell. Cioppino. Deep-Fried. Baked. And one of my favorites to share with you, Clams Casino.
Yes, I know that traditional Clams Casino is clams, bacon, and bread crumbs. I've modified mine with veggies, some cheese and no bacon. Sure, you can put some fried, crumbled bacon in yours, if you want. This is the way I like mine and I didn't miss the bacon one bit.
That the great thing about Clams Casino is that you don't have to be specific with ingredients. You're basically making a stuffing that will go on top of each clam, top that with the cheese of your choice, pop it into the oven and soon you will have the most delicious appetizer!
Here's how I made mine, and they were so delicious!!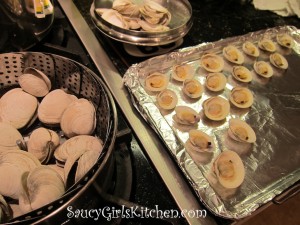 INGREDIENTS
2 dozen Clams (I used LittleNecks)
2 Tbsp Butter
2 Tbsp Olive Oil
2 Shallots, diced
1 Celery Stalk, diced
1/3 of a Red Bell Pepper, diced
1/3 of a Green Bell Pepper, diced
1/3 of a Yellow Bell Pepper, diced
3 cloves of Garlic, diced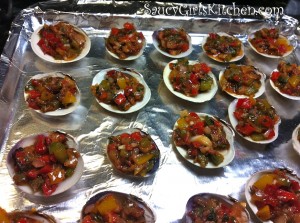 1/4 cup White Wine
2 Tbsp Ketchup
1/2 tsp dry Oregano
2 Tbsp fresh Parsley, chopped fine
2 Tbsp Parmesan Cheese
Salt and Pepper, to taste
6 slices (or 1/3 cup of shredded) Swiss Cheese
METHOD
Place the butter and olive oil in a heavy skillet on medium heat.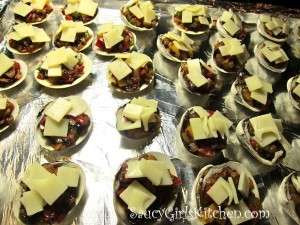 Add the shallots, celery, peppers, and garlic.
Saute until the veggies are tender.
Add in the white wine and simmer for a few minutes, or until it's evaporated.
Add in the ketchup, oregano, parsley, and Parmesan cheese.
Taste and add in salt and pepper, as needed.
Set aside.
Preheat the oven to 450 degrees.
Wash the clams and steam them just until the shell begins to open.
Remove clams from heat, open each one, detach clam, and reserve the bottom shell.
Place the clams in their reserved shells on a foil covered baking sheet.
Equally spoon the veggie mixture on top of each clam, mounding it.
Place a little of the Swiss Cheese on top of each clam.
Place in the oven and allow to cook until hot and bubbly, about 5 minutes.
Remove from oven, place on serving platter and serve immediately.
Enjoy!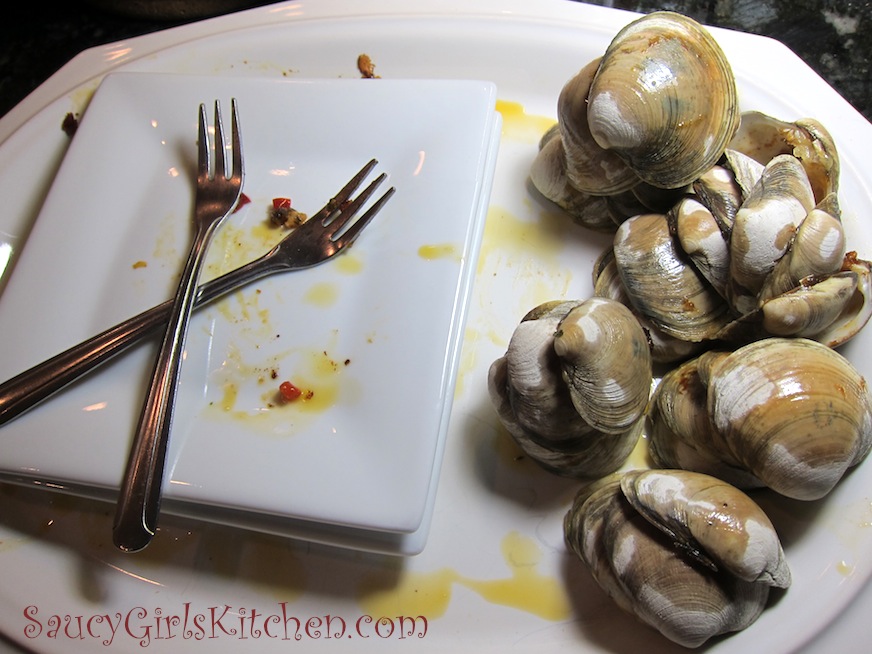 Print entire post