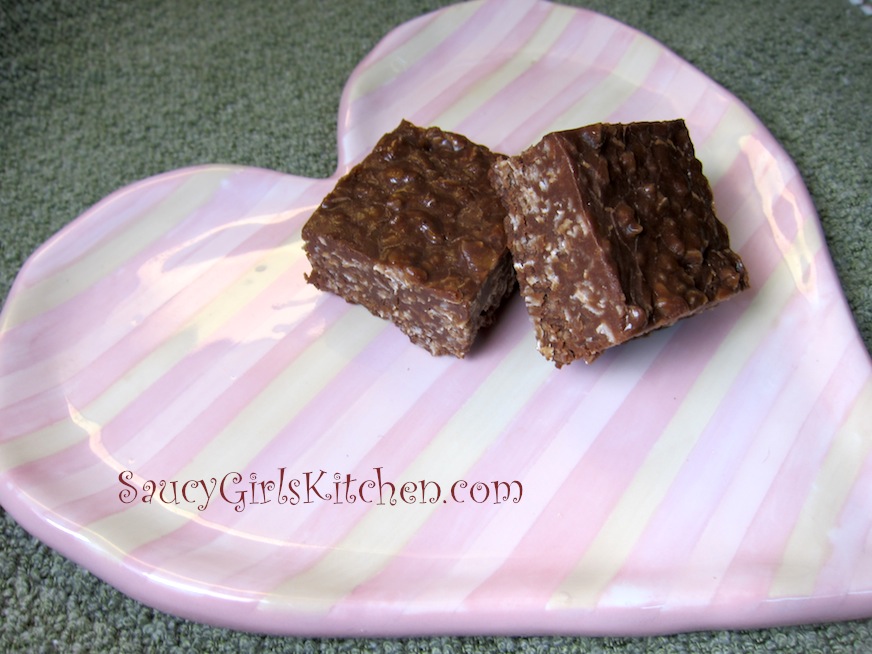 These bars taste a lot like fudge. There's plenty of Oatmeal in them, so they have a really nice consistency. Yes, there's butter and sugar, but they do have oatmeal… which makes them somewhat healthy? Either way, they're a new favorite around here! Hope you like them.

INGREDIENTS
2 cups Sugar
1 stick of Butter
4 Tbsp Cocoa
½ cup Milk or Cream
½ cup Nutella
1 Tbsp Vanilla
2 ½ cups Quick Cooking Oatmeal
METHOD
In a medium saucepan bring the sugar, butter, milk and cocoa to a boil.
Reduce heat and allow to simmer for a minute, until butter is melted and sugar dissolved.
Mix in the oatmeal, Nutella and vanilla.
Pour mixture into an 8" x 8" pan.
Place in the refrigerator to cool and harden.
Cut into squares to serve.
Enjoy!
These bars will keep in the refrigerator for 2 weeks.
Note: You could make these into drop cookies instead of bars, if you'd prefer.

Print entire post