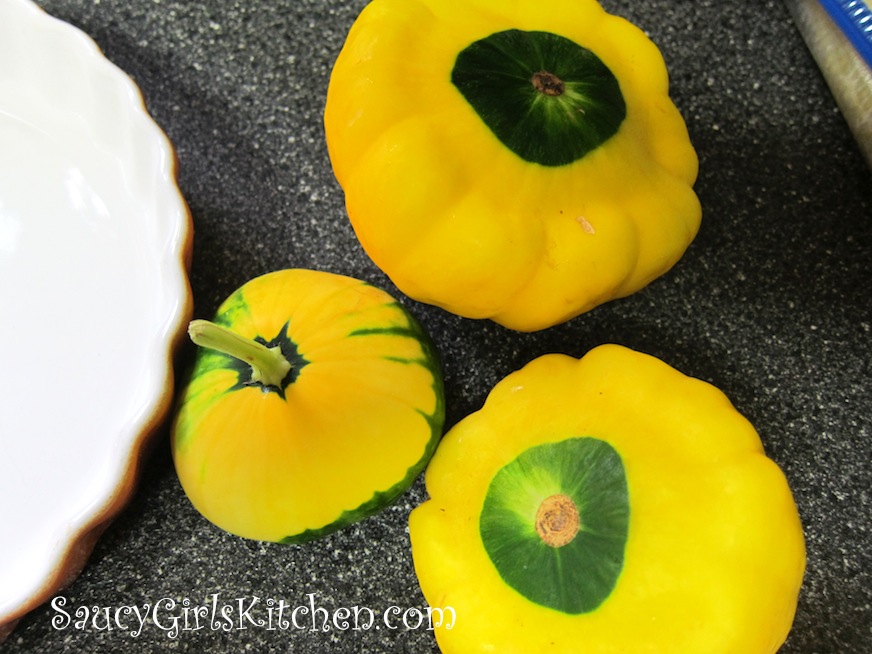 Squash is such a wonderful vegetable, and it's really inexpensive. The squash I used in this dish was dirt cheap… meaning I grew it in the garden.  

This recipe can be made with any type of squash. It's so simple to throw together that it doesn't really even need a recipe!
INGREDIENTS
1 Tbsp Butter or Olive Oil (or I like to use a little of both)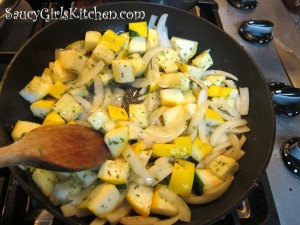 1 small Onion, sliced
2 to 3 Squash, washed and cut into bite-sized pieces
1/2 tsp Parsley
1/2 tsp Italian Seasoning
A pinch of Salt & Pepper
2 Tbsp Bread Crumbs
2 Tbsp Parmesan Cheese
METHOD
Place oil/butter in a medium frying pan over medium heat.
Add the onion and squash.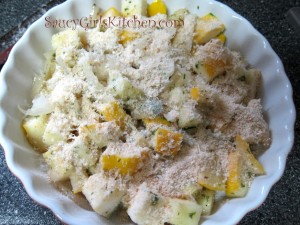 Saute for a few minutes until onions and squash soften.
Add parsley, and a little salt and pepper.
Be careful not to add too much salt, as the Parmesan Cheese tends to be salty enough.
Place veggies in a baking dish.
Sprinkle top with the bread crumbs and Parmesan Cheese.
Bake in the oven for about 10 to 15 minutes, or until the cheese is melted and bread crumbs are lightly golden.
Enjoy!

Print entire post